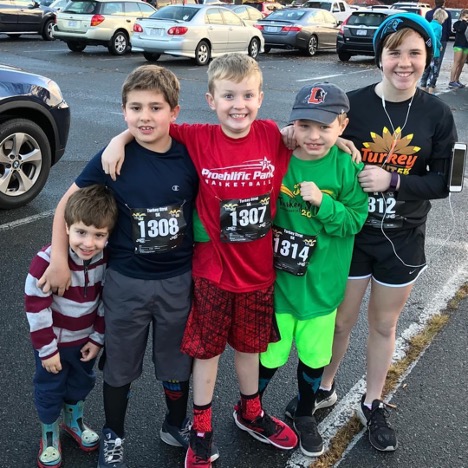 It's the most magical time of year when festive music echoes through decorated stores and beautiful lights bring the streets to life. You feel a warm nostalgic feeling in your chest, and a smile crawls across your face. One minute you're walking on air, and the next minute, you realize it's still October, and you're in a Costco. 
What ever happened to Thanksgiving? 
I get it. Christmas is the time of year when everything feels extra wonderful and warm. Everyone and everything feels a bit magical — Christmas shows some of the best sides of humanity. However, the reason Christmas feels so special is because it is a time to look forward to celebrating. 
So is Thanksgiving. And while most of us love Christmas, let me explain why Thanksgiving needs a little more appreciation — why the Christmas carols should wait until the Friday after and why you shouldn't put up your tree until you've woken up from your turkey coma. 
Story continues below advertisement
Family Traditions
So where does this debate come from? Why is it that we can't all agree on one date? Well, whenever you believe it's appropriate to start celebrating is likely based on when your family started celebrating Christmas. 
When do YOU think Christmas start?
Sorry, there was an error loading this poll.
You may have grown up picking out your Christmas tree while throwing out your pumpkin on Nov. 1. Or maybe your family believes the Christmas season begins on Dec. 1 with Freeform's 25 Days of Christmas. And then there's my family, who goes all out for Thanksgiving day. 
Since I was born, my big family has upheld the same tradition. There are 20 other people on my dad's side of the family with whom I celebrate Thanksgiving. My grandmother, grandfather, parents, brother, three uncles, four aunts and nine cousins. 
On Thanksgiving morning, we wake up bright and early at my grandparents' house here in Winston-Salem for the annual Turkey Strut 5k. After the winner wears out their bragging rights (which is never), we head to the original Krispy Kreme for dozens of original glaze donuts that are "hot now." 
Once we're done stuffing our faces with donuts, we head back to my grandparents' house to play a basketball tournament in the driveway. Since every Stillerman was born with extreme (and sometimes concerning) competitive spirit, basketball gets real. 
After hours of basketball and different combinations of four-on-four, we all get dressed up to enjoy the amazing dinner my grandparents have put together. My grandmother cooks a giant turkey, mountains of rolls, trays of stuffing and more casseroles than you can imagine. There's sweet potato casserole with marshmallows, corn casserole, potato casserole, squash casserole and green bean casserole. Sorry to go on like Bubba from "Forrest Gump," but I love Thanksgiving dinner.The pumpkin and chocolate chess pies always vanish pretty quickly, followed by my grandfather's favorite Thanksgiving tradition. Every year since I was born (I'm the oldest grandchild), my grandfather has gotten each of the four families a Christmas lawn inflatable to put in our yards.
When I was younger, the lawn ornaments would only last for one or two Christmas seasons. With the advancement of festive technology, the lawn inflatables last years! Today, my household has 12 lawn inflatables to put up plus the one we will receive this year! 
On the drive back home to Charlotte, N.C., my parents, brother and I pick out our Christmas tree. Hence, the Friday after Thanksgiving marks the start of the Christmas season. 
Am I Just a Grinch?
Alright — maybe I'm just a Grinch for not wanting to kickstart the jolly season early. But I'd like to start by saying that my perspective is scientifically proven. I posted a poll on Fizz asking Wake Forest Fizz users, "When does Christmas start?" I gave them the following options: Nov. 1, after Thanksgiving or Dec. 1.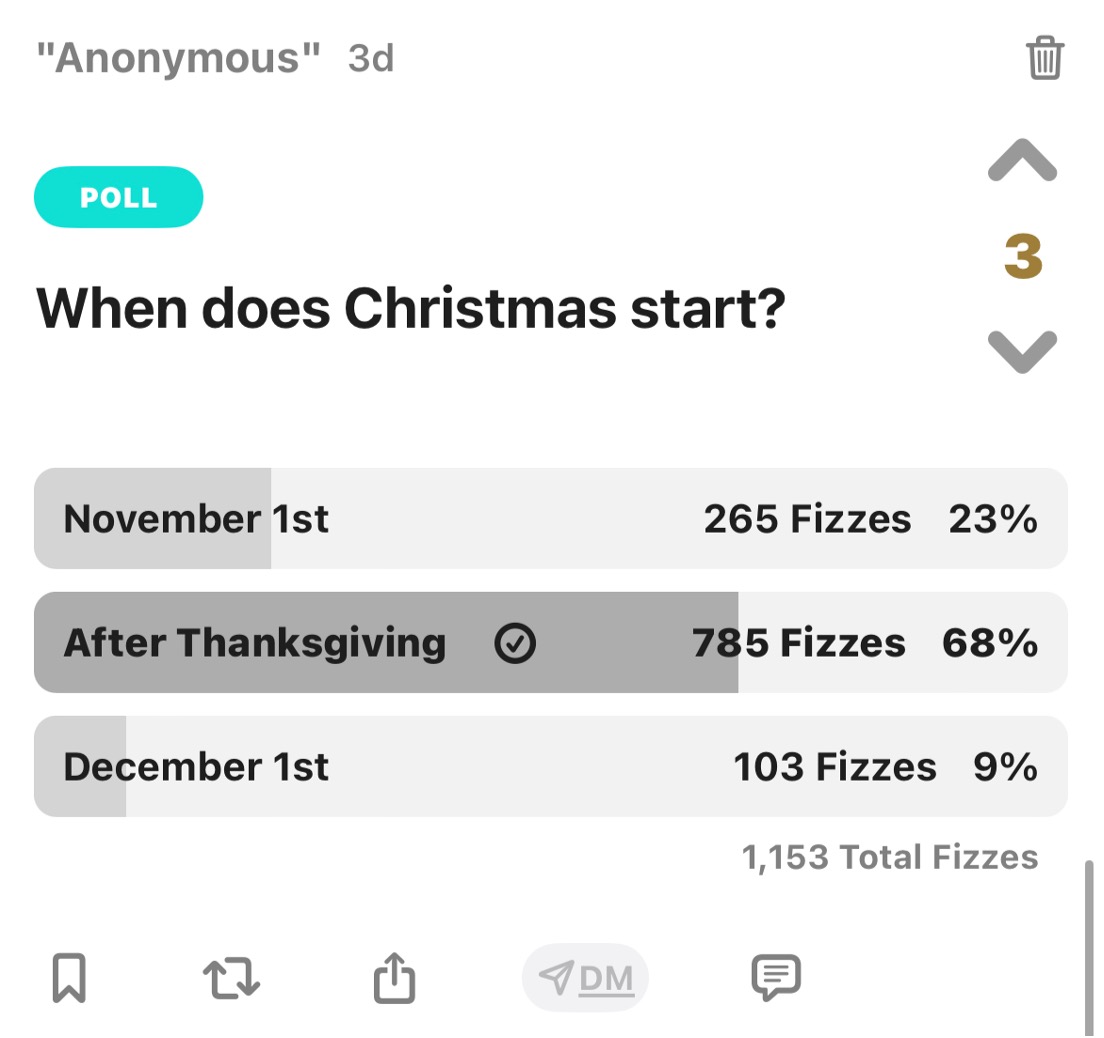 Out of 1,153 votes, the overwhelming majority at 68% said that Christmas starts after Thanksgiving. 23% of Fizz users argued that Christmas starts Nov. 1, and 9% said Christmas starts Dec. 1. 
So there you have it. I am backed by serious academic research. 
Okay, but seriously, a study called "The Christmas Effect on Psychopathology," done by Dr. Randy A. Sansone and Dr. Lori A. Sansone, explains the psychological justification for not celebrating Christmas too early. The Sansones observed a study from 1980 done by college students in the Chicago area. 
The results of the study suggested that celebrating Christmas too early can lead to higher levels of stress as the expectations for how Christmas is supposed to feel are too high. The failure to meet these high expectations can lead to feelings of loneliness or depression. Furthermore, high expectations of Christmas lead to feelings of emptiness and longing on Dec. 26. 
The hard truth: slow down and wait till the 24th
It is easy to use Christmas as an escape from school and seasonal depression because Christmas makes the cold, dark winter a little more cheerful. However, what makes Christmas time feel special is that it is a month of the year, not all year. While Christmas deserves to be as big and bright as it is, so does Thanksgiving. It's not just a holiday during Christmas time — it's special.
Instead of rushing to get to Christmas, take the time to slow down and think about what you're grateful for this Thanksgiving. It's a time to not only celebrate with your family and friends and eat amazing food but also to truly appreciate what you have. 
So turn on "A Charlie Brown Thanksgiving," the Macy's Thanksgiving Day parade, a football game or "Friends" Thanksgiving episodes and spend time with the people you love. 
In the wise words of my dear friend Caroline Gottsman, "Respect the turkey."