Students thrive in sustainability house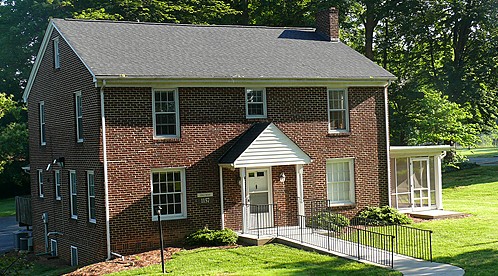 As with many things, it is easier to have good habits when the people you surround yourself with also share those habits. That's the idea behind the Sustainability House, living in a community where getting into the habit of taking care of the environment with sustainable living is the norm.
The Sustainability House — or the"Susty House," as it is considered on-campus — is home to a group of 10 students who live a more sustainable lifestyle than residents on campus.
"It's all about the idea that just because you're a college student doesn't mean you can't involve sustainability in your lives," said junior Ann Nguyen.
While many Wake Forest students who live on campus may not pay very much attention to turning out the lights when they leave their room and conserving water, the residents of the Sustainability House make an effort to always be considerate of the environment throughout their day-to-day habits. Similar to Greek housing and other themed houses, the Sustainability House has reserved residency for those who wish to live in a technically "on-campus" house on Polo Road and learn about sustainability.
According to sophomore Andres Gonzalez, it is the people who differentiate the Sustainability House from other residence options. He says that it is a smaller group of very different types of people, but they are all brought together by a strong emphasis on sustainability efforts.
"It's not like walking into another building on campus; it's like walking into another home," said junior Maddie Saveliff.
What makes the house sustainable are different features that are not found in other residence homes — such as light dimmers, more composting and a more in-depth recycling program.
"A huge part about sustainability and changing the way people living in sustainability is that knowledge is not enough," Nguyen said. "The only way to change your attitude is to have things that are presently there for you that change the way you live, and living in a house where everyone is doing makes it easier."
For these students, helping the environment is not the only end-goal of living a sustainable lifestyle.
"It's a community thing, like what does it mean to be sustainable and build relationships," Gonzalez said. "Beyond the environment, things like sustainable interactions, societies, labor and friendships."
According to the residents of the Sustainability House, living with other students who are similarly interested in creating a sustainable environment.
It creates a snowball effect, they say, meaning that it is easier for everyone to get involved in various efforts.
"A good example of that was composting, Andres came up with it, and everyone got involved," said junior Eric Gorzeman. "It was then a community effort."
Most residents are also involved in other sustainable groups or organizations on campus at Wake Forest, such as Cultivate Consciousness, the Office of Sustainability and Campus Gardens.
"Apart from out busy lives, we still can adapt to sustainability," Nguyen said. "We also do events, like movie screenings and discussions about different sustainability efforts."
The residents encourage other students to get involved in the numerous environmental or sustainable organizations.
"Come out to Campus Garden, join the Office of Sustainability, conserve things like water and don't be afraid to join the organizations," Gonzalez said.
Nguyen suggested that students should be more considerate of the environment, because each individual can still do something to help the troubled situation the planet is in.
"Don't be afraid to be unapologetically passionate about the environment," Nguyen said. "Engage in whatever form you want, whether that be though an office or personal ideology."