Although fall is upon us, the warm weather is still an everyday occurrence. To balance autumn and summer fashion, here are some outfits that will help you transition into the cooler months.
1. Slip dress and boots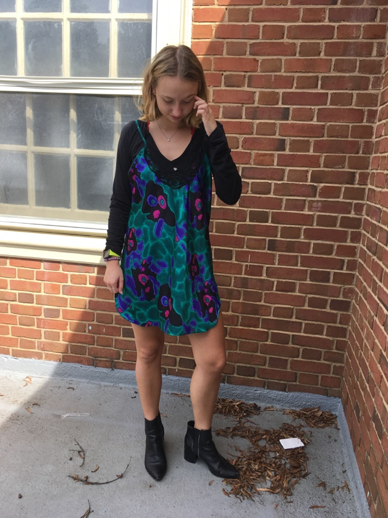 Story continues below advertisement
In this photo, freshman Emily Cornwell models a colorful slip dress with a black long-sleeve underneath and a pair of black ankle boots.
Nothing beats the simplicity of rolling out of bed, slipping on a sundress and walking out the door for early-morning classes. Wouldn't it be nice if we could wear them year-round? For fall weather, try switching out a sundress for a slip dress. Add a long-sleeve underneath and you'll be ready for the colder days as well.
Another great piece is ankle boots. We've seen ankle boots get increasingly popular during the colder months, but they're short enough for warmer weather too. When you're sick of sandals on hot fall days, just throw on some boots  for an instant cozy  vibe. They won't make your feet burn from the heat and you can even put a southern spin on them and rock some cowboy boots. If there's anyone who does it best, it's us Wake Forest girls.
2. Flowy, neutral pants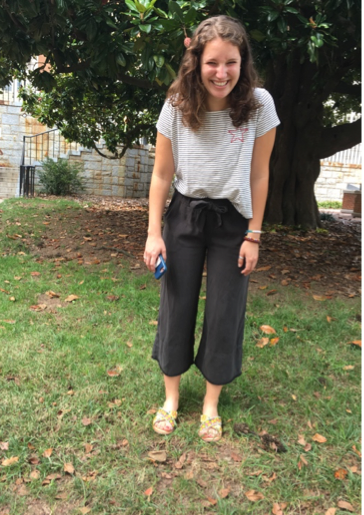 Sophomore Emily-Claire Kibbe models a pair of gray, flowy pants.
If dresses are not for you, flowy pants are a great clothing item to keep in your closet. While leggings are a good alternative to stiff denim jeans, even they can get uncomfortable when the afternoon sun hits. Flowy pants are roomier and lighter but can certainly keep you warm as well. Not to mention, they are appropriate for almost any occasion — dress them up for dinners and meetings or wear them with a t-shirt for study sessions.
3. Warm flannel shirts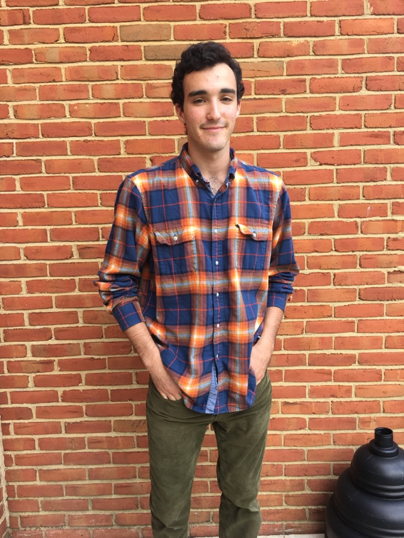 Freshman Sam Schwartz models an orange plaid flannel.
As for the guys, you certainly can't go wrong with a flannel. Keep in mind that "flannel" refers to the fabric of a shirt, not the plaid design that we often think of. They come in a variety of patterns, they're simple, they can be layered and may even hide the fact that you woke up two minutes before the start of class. For a summer to fall transition, keep one with a soft, cozy fabric and one with a light fabric in your closet.
4. Joggers
Senior Jack Hupper rocks a pair of gray joggers with a pair of Vans.
When it's too chilly for shorts but too warm for sweatpants, you're going to need an easy medium. Just like jeans, khaki pants can get pretty uncomfortable during the warmer days. So, start wearing something much lighter and trendier — joggers. Many guys are already sporting joggers around campus. They go with any top and just like flowy pants can be dressed up or down. So guys, if you don't already own a pair, get on board. You're missing out.
There will certainly be days, when no matter how hard you try to dress for the right "fall" weather, it'll end up unpredictable anyway. The most important and final tip is to layer your clothing so that it's easy to take garments off or throw them on depending on how you feel.