Jaylen Hoard Declares For The NBA Draft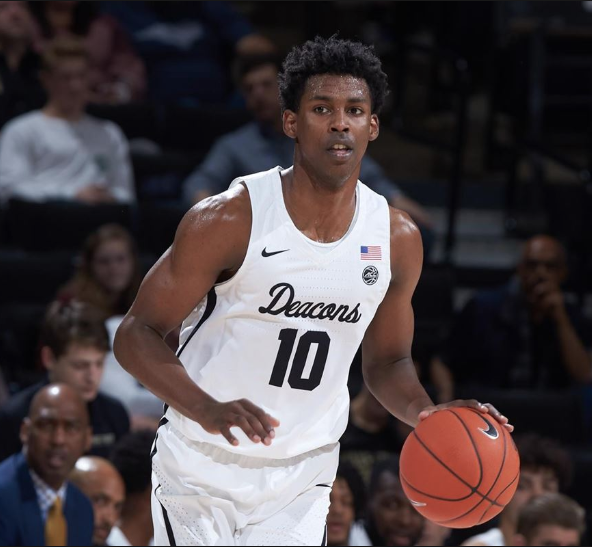 Wake Forest freshman forward Jaylen Hoard officially declared for the NBA draft on Saturday. Hoard put his name into the draft pool at the end of March, but his intentions to leave Wake Forest for good were just released. 
"I had an incredible time at Wake Forest," Hoard said. "I want to thank [Head] Coach [Danny] Manning and the entire coaching staff for believing in me and giving me the opportunity to play here. I am grateful for everything they have taught me. It was a great experience and I am now excited to continue my journey at the next level."
"We wish Jaylen luck as he begins his professional career," said Manning. "He is a talented player who we saw develop throughout his freshman season. We know he has a bright future ahead of him, and we are excited to see what he accomplishes at the next level."
Hoard was second on the team in scoring this season at 13.1 PPG on 45.8 percent shooting and led the team in rebounding with 7.6 RPG. His seven double-doubles were fifth-most by a freshman in Wake Forest history, only surpassed eventual first-round NBA selections Tim Duncan, Al-Farouq Aminu, Rodney Rogers and James Johnson.
Hoard was the 22nd-ranked freshman on ESPN.com coming into the season.
Preseason mock drafts predicted that he would be selected in the mid to late first round, but his stock has significantly dropped since the beginning of the season. Most experts now see Hoard being selected somewhere between the 40th and 60th overall picks.
Hoard is the only "one-and-done" freshman in Wake Forest history.
Only one Wake Forest player has been drafted in the last nine seasons, John Collins, who was drafted after his sophomore year. Collins was selected 19th overall by the Atlanta Hawks, where he has thrived so far, averaging 19.5 PPG and 9.8 RPG.
Hoard's intentions to fully commit to playing professionally are clear, although a new rule in effect for the first time this year allows players, even those who sign with an agent and go through the entire draft process can still return to school if they are not drafted. 
However, Hoard's short time with the Demon Deacons is almost assuredly over, meaning next season could be another difficult one for Wake Forest.