Managing An Endowment Requires Eco-Consciousness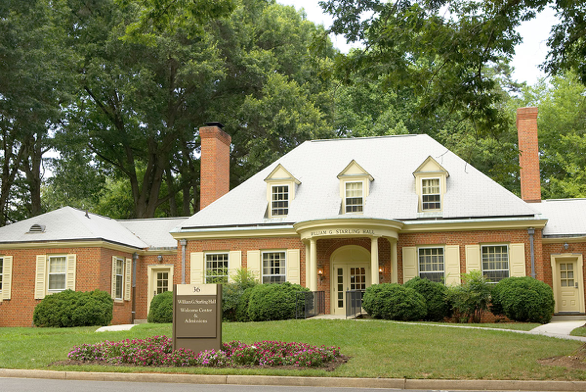 When it comes to a university's endowment, a large increase in capital comes with an increase in visibility and responsibility in managing that money. 
Launched in 2013, the Wake Will Lead campaign promised opportunity in education by attempting to raise $600 million. In October, the campaign surpassed its $1 billion fundraising milestone. With this elevated endowment, the university now has the financial backing to better address current challenges. 
In the age of climate change, this means aligning the endowment with the values of climate action leadership already visible on campus.
Higher education communities across the country push for climate leadership in managing university endowments. Although the university's endowment does not maintain any fossil fuel investments, fossil fuel divestment campaigns are prominent at many universities, such as Harvard, which still invests despite criticism.  
In 2013, the then-president of Harvard University, Drew Faust, announced that Harvard's $33 billion endowment "is a resource, not an instrument to propel social or political change." 
At Wake Forest, a campus with a highly visible Office of Sustainability and other sustainability initiatives, the endowment is managed by Verger Capital Management, an Outsourced Chief Investment Officer (OCIO). While Verger seeks to align its mission with that of the university, specifically when it comes to sustainability and environmental, social and governance (ESG) investing, the question remains whether it is enough. Sustainability advocates argue that, in light of the current climate crisis, the influence provided by a large endowment gives a prestigious university like Wake Forest  an opportune platform to lead.
Verger's Chief Executive and Investment Officer Jim Dunn formerly managed Wake Forest's endowment internally as the vice president and chief investment officer. In 2014, driven by efforts to cut expenses through sharing operational costs with other endowments, the Board of Trustees voted to engage Verger as an OCIO. 
Today, Verger manages eight clients' endowments, including hospitals, museums and other higher education institutions. Verger is a manager of managers, engaging a total of 80 managers across the globe for their clients' portfolios. 
"The mission for Verger is to invest in the lives of others," Dunn said, "so to not think about things like ESG and climate change would be a dereliction of our duties as a fiduciary."
Historically, the perception of responsible investing within the investment community has been that there is a financial tradeoff in balancing ESG and financial responsibilities to deliver returns as a fiduciary. 
"I think that misperception is still very widely held," said Georges Dyer, co-founder and executive director of the Intentional Endowments Network (IEN), "But ESG strategies can perform just as well or better than any other strategy both in the short and long term."
IEN, a network of 160 leaders from higher education and other endowed institutions, works to lead endowments in demonstrating what investment looks like given today's sustainability challenges and to connect endowment managers with peers and experts on sustainable investing. 
"All investments have impact," Dyer said. "Investors can be more or less intentional about what those impacts are. For a mission driven-institution, it's particularly important to consider that."
Wake Forest Student Intern Propels Change 
In the fall of 2017, Emily Claire Mackey, then-senior at the university, joined the Verger team as an ESG intern. Mackey evaluated and interviewed all 65 fund managers at the time, according to ESG criteria.  
"We learned that a lot of our managers had bad policies," said Dunn. "We took a more active approach to help managers have a view on these things to match our [Verger's] values and we now put that in our due diligence." 
Mackey's deep dive into the social element of ESG paid off. Today, every manager Verger hires must demonstrate policies on ESG, gender equity and gender diversity. Verger also looks for managers to follow UN Sustainable Development Goals and to be a UN PRI signatory. 
"It seemed to just make sense and that these were questions we should've been asking all along," Mackey said. 
Verger takes pride in its positive, active approach to investments, focusing on "being part of the solution, not the problem," said Dunn. 
"These endowments have capital and can really make change," Dunn said. "They have a responsibility to make this part of their value, part of their story.  So if our model here is Pro Humanitate, we've got to be able to live that through the endowment."  
Heightened Responsibilities Ahead 
The Wake Will Campaign has changed the trajectory of the endowment, allowing Verger to make more strategic investments that embrace ESG and provide superior financial returns. The university now has the luxury to live up to its ideals through the better alignment of its endowment to make highly visible leaps in sustainability consistent with its campus practices. 
Though Mackey created Verger's due diligence report by incorporating principles for responsible investments, UN Sustainable Development Goals, Institutional Shareholder Services and ESG reporting standards, there is still no firm ESG investment policy coming from the university's Board of Trustees, who have final oversight of the university's financial health and serve to direct Verger's management of the endowment. 
"If we want the person who is responsible for daily operational decisions of the endowment to have firm lines on what we will not invest in then, yes, we need to have a clear statement," said Dedee DeLongpre Johnston, the university's chief sustainability officer. 
Universities like Middlebury, Hampshire College, San Francisco State and Lewis and Clark have already demonstrated climate leadership in managing university endowments through ESG investment policy statements approved by their board of trustees. The question remains whether Wake Forest will follow suit.
"I would love for them to have an ESG person full time," said Johnston, "And I would love for them, to the degree that the trustees would sign off on it, to have some stated ESG guidelines."
While Verger and the Office of Sustainability have a working relationship, there is still room to further align the university's endowment with its mission through official guidance from the Board of Trustees. 
"Right now, no endowments are doing enough," Dyer said. "But having proactive steps like an ESG intern and engaging with the managers, having a positive investment strategy, those put Wake Forest in the forefront broadly speaking of university endowments." 
As a leader in the ESG investment space, Dyer insists that university endowments can lead a more mainstream push and shift in intentional investing. Students can push for adoption of student-managed investment funds, connecting the student body to the endowment and the Board of Trustees.  
Looking Forward 
In understanding the correct ways to place pressure on the university and the hierarchical relationship between Verger and the board of trustees, the university community can establish next steps on climate leadership.
"This is the challenge of our time and it's going to take a mobilization of all aspects of our society," said Stan Meiburg, the university's director of Graduate Sustainability Programs and former acting deputy director for the Environmental Protection Agency. "The good news is that I think sound investors will see that they can do things that are right for building up a resilient portfolio and making money by taking advantage of these new opportunities, new technologies and new practices, things that will move us in the right direction in terms of reducing the carbon trajectory of the planet."