UCC turns its back on struggling students
The UCC's new single session model is a cop out for necessary long-term care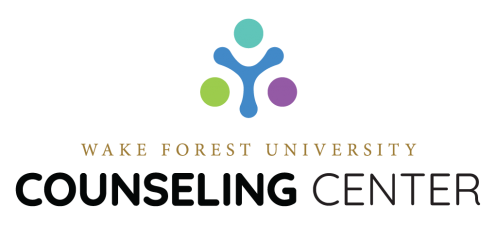 The University Counseling Center (UCC) is moving to a single-session model beginning Nov. 1, 2021. This means that they will place less focus on long-term issues and concerns of students, and instead focus completely on immediate problems and methods to cope with them in the moment.
It's extremely easy to market this shift as something that will better students. But in reality, this decision will harm students all over campus and further highlight the severe lack of resources that already exist for those who are struggling.
The UCC will discontinue most scheduled sessions with students after Oct. 31. On the UCC website, it is indicated that students in need of long-term care — of which there are many — can expect a referral to off-campus providers.
Mental health care is scarce these days. Many providers notify their clients to expect weeks-long waitlists. The UCC is supposed to act as a solution for the barriers that often prevent students from accessing adequate mental healthcare. What this change in procedure feels like to me is a lot of giving up, and a lot of excuses.
Maybe the reason I feel so strongly is because the timing is so poor. The recent student suicide at the University of North Carolina at Chapel Hill is tragic and has affected many people I know. The UCC still has three vacancies in its office and the need to find appropriately qualified hires who will take the pay the university is offering is critical. Students, meanwhile, have been left on their own. They are struggling to find someone who will stick by their side longer than a single session.
The reality on this campus is that students are not doing well.
Referrals to the Office of Wellbeing or Koru Mindfulness are helpful, but they do not address clinical depression, anxiety, eating disorders, trauma, or other issues that are prevalent among Wake Forest students. The single-session model does not serve as an appropriate or effective solution to the ongoing mental health problems across campus.
I want to offer some sort of empathy and understanding for the UCC — it is clear to me that they are doing their best to support students with what appears to be a severe lack of funding from the school. I understand that they would not be entering this single-session crisis mode if they did not have to. As such, this, if anything, is a call to the school to take action. The students of Wake Forest need and deserve appropriate help — not some sad excuses which claim to be something they're not.
Many students come to college and experience mental illness for the first time. These students should have the resources — covered in their tuition payment — to go to therapy for more than a single session. These students should have places on campus they can go that are safe, confidential and comfortable. The UCC is no longer providing the services they claim to provide; instead they are providing liminal, shoddy, making-it-work care.
I truly hope that Wake Forest does not see a completed suicide or other tragedy, because the reality is that resources for students to seek help through are simply not in place.