Demond Claiborne and Tate Carney
This may be cheating, but both of these running backs stepped up mightily in the absence of starter Justice Ellison, who was unavailable due to an injury sustained in practice this past week.
It's hard to describe just how impressive Desmond Claiborne's rushing abilities are. Whilst in Offensive Coordinator Warren Ruggiero's offense, Claiborne was able to use his top-tier explosiveness and agility to burst through open gaps, all whilst practicing poise and patience behind his offensive line. His 167 rushing yards were the most since Cade Carney ran for 223 yards at Duke in 2018.
Meanwhile, the younger Tate Carney created some highlight reel plays in the first true appearance of his career. Most notably, he broke out on a run that saw him escape multiple tackles and gain 74 yards before being pushed out of bounds in the red zone. Despite the unfortunate goal-line fumble that cost the Demon Deacons a potential seven points, Carney still managed to impress with a touchdown during his 13-carry, 117-yard performance.
Story continues below advertisement
It has been a while since Wake Forest has had two rushers be so spectacular in the same game. Claiborne and Carney are the first pair to rush for 100+ yards since Kenneth Walker III and Christian Beal-Smith accomplished the feat against Campbell in 2020.
Malik Mustapha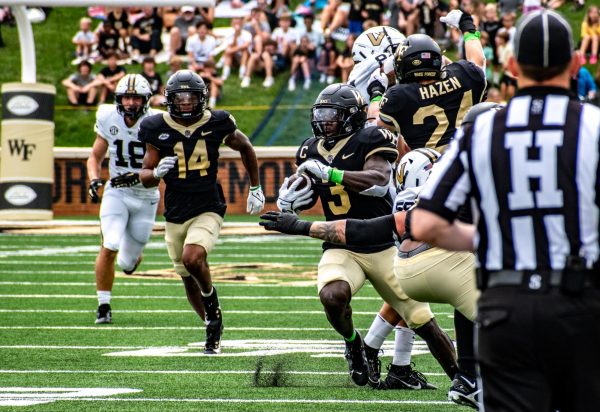 Malik Mustapha always makes a big impact, but his moment came early — very early. On a play in the two minutes of game action that occurred before the eventual weather delay, he read the eyes of Vanderbilt quarterback AJ Swann and intercepted a deep ball that he would eventually return to the red zone. Although he did not have the amount of tackles that he made against Elon the week prior, Mustapha made his presence felt.
Brendon Harris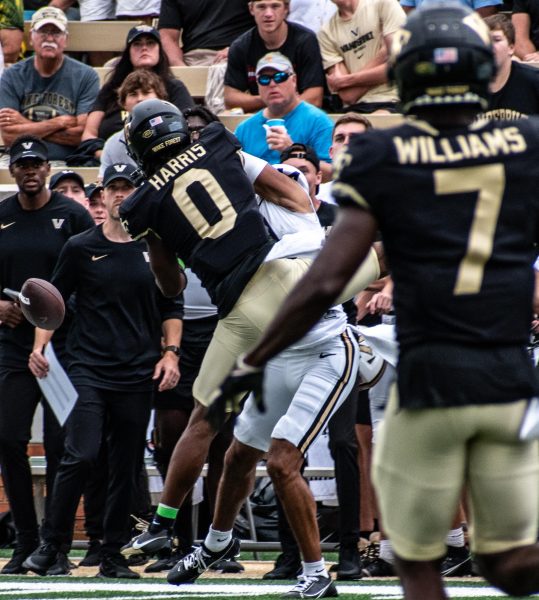 Two words: "All Business."
It's easy to say that Brendon Harris made the play of the game when he scoop-and-scored on a fumbled punt return late in the second quarter. It's easy to say that the significance of Harris  — a former Vanderbilt transfer — scoring against his former team created a rise in momentum heading into halftime. However, it's hard to describe just how focused Harris was on executing and finishing the job on that play.
"It was fun to be able to go up against my former teammates," Harris said postgame. "But at the end of the day, we had a job we had to get done."