Pedestrians wade through feet of murky standing water with plastic bags tied haphazardly around their ankles. As flood levels rise, the rain refuses to stop pouring from the clouds, landing like bullets that pelt abandoned cars decorating the empty streets. A state of emergency has been declared — airport terminals are closed, and trains are suspended. This bleak scene is not a dystopian world, nor the setting for a doomsday novel. It is Sept. 29, 2023, and New York City is underwater.
What New Yorkers are experiencing while navigating their submerged city is something that will only increase in frequency as the climate crisis continues to grow more dire by the day. According to the United Nations Climate Conference in 2022 (COP27), extreme weather events, such as hurricanes, tropical storms and elevated rainfall resulting in flooding, will lead to displacement and disaster, particularly in countries with the lowest carbon footprints. 
While COP27 echoed the warning bells that have been ringing for decades, the world — especially countries contributing the most to global greenhouse gas emissions — did little to confront the issue at its source. In COP27's concluding decision to establish a loss and damage fund for nations disproportionately burdened by the consequences of the climate crisis, UN Secretary-General António Guterres emphasized the risks associated with a 1.5 degree Fahrenheit temperature increase. He cautioned against crossing this "red-line," describing it as a "battle for our lives."
Despite the fact that the world has not surpassed this limit, the immense flooding in New York City serves as a stark reminder that the implications of the climate crisis do not abide by specific numbers set by officials. This event underscores that, while more stringent policies are needed to prevent further damage, irreparable harm has already ensued. Thus, the New York City flooding event illustrates a demand for climate-resilient infrastructure.
Story continues below advertisement
This is not the first time that this issue has come to the attention of officials and citizens alike. In 2021, New York City Mayor Bill de Blasio passed Local Law 41 alongside the City Council, which introduced transformative guidelines regarding City Capital projects. According to Local Law 41, all city projects are required to comply with strict preparedness guidelines for extreme weather events by 2026.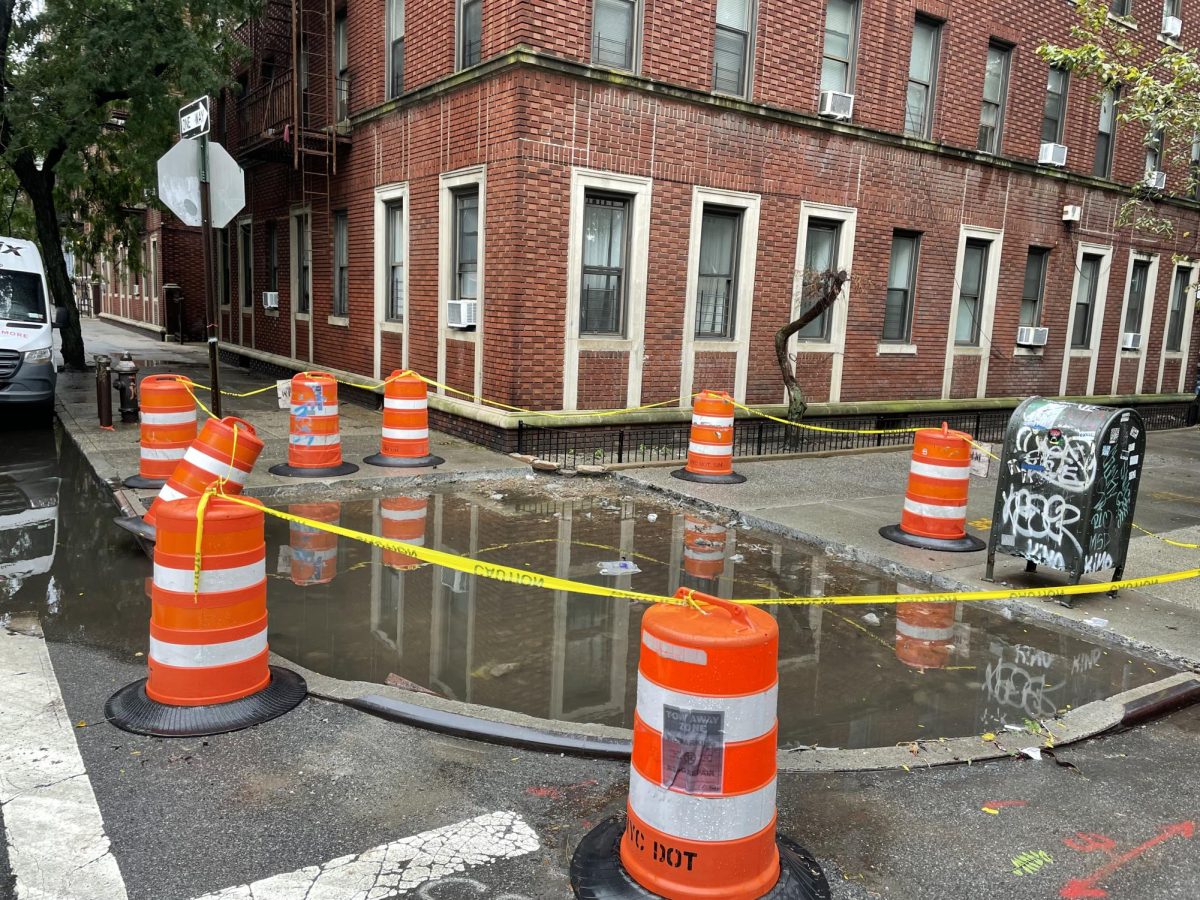 The pervasiveness of the climate crisis not only requires elevated building codes and development policies, but also calls for green infrastructure in relation to comprehensive greenspace and stormwater management. The Department of Environmental Protection (DEP) has invested $400 million in an effort to combat stormwater surges as part of permanent wastewater resiliency protections announced in 2023. 
This multifaceted approach to climate resiliency features a variety of initiatives, namely expanding two existing programs — The Cloudburst Program and Floodnet. The Cloudburst Program, which was developed alongside the city of Copenhagen, Denmark, directs stormwater to dedicated areas during major storm events. Floodnet, which is already active in the five boroughs of New York City, monitors flooding through the use of sensors. 
In addition, New York City has invested $8 billion in constructing more green spaces throughout the city with the intent of absorbing and filtering stormwater. These natural systems provide residents with recreational areas while also strengthening the city's ability to respond to extreme weather events, such as the rainfall the city is currently experiencing. Under this initiative, New York City has committed to constructing more than 11,000 new curbside rain gardens, 1,500 green acres and 660,000 square feet of porous surfaces to streets and sidewalks that were previously impervious surfaces that prevented water drainage.
New York City is not the only city attempting to mitigate the impacts of the climate crisis. In Winston-Salem this past May, City Council approved a nearly $200 thousand engineering contract in conjunction with a $3.5 million Innovation Quarter project. These projects aim to fortify a retention system that receives rainwater runoff from downtown Winston-Salem and directs it toward Salem Creek in the event of immense flooding or extreme weather. In addition, a council vote this past February sought to increase the efficacy of stormwater systems throughout the city.
While these efforts are promising in the midst of the climate crisis, it is clear that more immediate action is required to address the issues playing out before the eyes of New York City residents today. As residents plow through the rivers that course through the streets of the city that never sleeps, it is evident that the hour of action has arrived. The climate crisis, once a distant thought, is pounding at the doors of homes across New York City. And — much like the stormwater from Friday's rainfall — it will enter whether invited or not.