DD Adams Anticipates run for Congress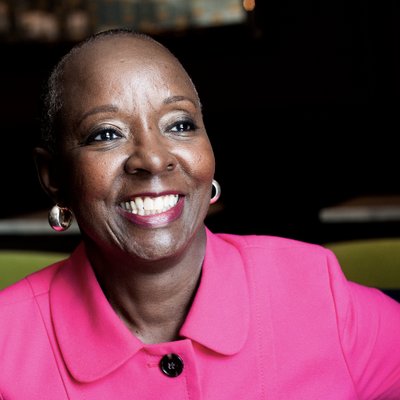 Dealing with challenging situations is nothing new to DD Adams.
Just last week, Adams put a hold on a redevelopment project in the Boston-Thurmond neighborhood purely because the residents were opposed to it and Adams wanted their voices to be heard.
Adams has represented the North Ward, which includes a portion of downtown, on the city council since 2009 and is currently advancing her political career by running in the Democratic primary for the U.S. House of Representatives in North Carolina's 5th district. If Adams wins the primary on May 8, 2018, she will run against incumbent Republican Virginia Foxx.
"I've been outside of manufacturing jobs," Adams said. I was laid off; I've been terminated. I've been uninsured when I didn't have healthcare. I have faced life-threatening illness, and I have a pre-existing condition. And I have suffered the loss of not just my parents and siblings, but the loss of my twin sister. But I'm Carolina tough. Challenges, regardless of what they are, I'm up for it. I don't stop fighting for what is important, I just don't."
Adams will Jenny Marshall in the Democratic primary. Marshall lives in Winston-Salem and has been involved in a variety of community alliances and associations since moving here five years ago. She also served as a public-school teacher in Winston-Salem.
Eric Ellison is the chairman of the Forsyth Country Democratic Party. Due to a rule in the bylaws of the Forsyth County Democratic Party, as chairman, Ellison is unable to endorse or favor one Democratic candidate in a primary race if more than one is running.
"I have known DD for quite some time," he said. "She has been a great Councilwoman and she has also been a North Carolina representative for the Democratic National Committee."
To Ellison, and many Democrats in the 5th district, there is a lot on the line for this election.
"The current president is the biggest atrocity ever,"  Ellison said. "His impeachment could very well fall on whether we vote [for] DD or Jenny or if we keep Virginia Foxx. If Democrats are in control, could depend on whether he is impeached or not."
An important goal for Adams is that the people of the 5th district are heard and listened to.
"The people of the 5th tell me that healthcare is their major concern, along the economy and jobs and the education of their children," Adams said.
Adams defines these three priorities as her hot-button issues. "I think it is not a privilege, but it is a right," Adams said in regards to healthcare.
Adams has been involved in Winston-Salem in many ways over the years and defines this as what sets her apart from her opponent.
"As my service on the City Council here, as well as the League of Municipality, as well as the National League of Cities, I have been to Washington and on the Hill, to communicate the concerns of the people of Winston-Salem and North Carolina, as well as the people across the country," Adams said.
In addition to all the work Adams does currently, her history is rooted in Winston-Salem. In 1949, Adams parents moved from South Carolina. After Adam's father served in World War II, he was the first generation off the farm. Adams parents eloped, had two daughters, and sought out a better life in manufacturing and moved to Winston-Salem.
Adams grew up in Winston-Salem and attended East Forsyth Senior High School. She then moved to Baltimore, MD attended college at Morgan State University, and graduated in 1976. She moved back to Winston-Salem after graduation and has worked as an active member in the community ever since.
Marshall, Adam's only opponent for the primary race at this time (the filing period ends Feb. 28, 2018), believes her campaign is unique in its fundraising tactics.
"We have pledged not to take any corporate or corporate lobbyist money, so this is fully funded by the people, for the people," Marshall said. "So, we are making sure that we are out in the community talking to people about what they need, listening to their stories and taking that and hopefully putting that power into Washington."
Mayor Allen Joines, the five-time elected mayor of Winston-Salem, has endorsed Adams' campaign. The challenge will be how to get Adams or Marshall elected in this primarily red district. Virginia Foxx is 73 years old and has held this spot since 2009. According to the Cook Political Report, the 5th District is ranked as solid Republican; therefore, this race does not qualify as competitive. Ellison still feels Democrats could have a chance in 2018.
"This is what I'll tell you, we are better off now than we were previously," Ellison said. "At one point in time it was impossible for any Democrat to win in the 5th district. We had it racially, unconstitutionally gerrymandered. Republicans still have the advantage, okay, and so we have to overcome that. So, what is going to be different this time around? Well, lo and behold because of this President that we have, more people are energized than ever before. People are participating."