University begins search for new president
The search committee consists of board of trustee members, alumni, parents, faculty and one student
In February of 1839, Samuel Wait was named the first president of Wake Forest University. Wait, alongside his wife Sarah, were important players in the reform of education and religion in the Southern United States. Almost 200 years later, Wake Forest is searching for its 14th president to continue the traditions of innovation and progress that have defined our university since its founding.
After President Nathan Hatch announced he was retiring on Oct. 13, the university released its plan to search for the next president. The search will be spearheaded by a 17-person committee composed of board of trustee members, alumni, parents, faculty and one student. Gerald Roach, the chair of the Board of Trustees, will also serve as the chair of the search committee.
"I believe that the committee reflects the values and spirit of Wake Forest. I have complete trust and confidence in my colleagues that we are working for a common goal for all of the constituencies of Wake Forest. We know loud and clear that we serve you and we feel that responsibility and honor," Roach told the Old Gold & Black.
Senior Savarni Sanka is the only student from both undergraduate and graduate programs on the main committee. Despite being in the minority, Sanka explained that she will play the same role as her committee peers: to listen to the university community and find the best possible candidate for the role.
"I hope that I can bring student perspectives, needs, and concerns to the table throughout the search process. I want the undergraduate student body to be proud to call our next president its leader," Sanka said.
Initially, Hatch had planned to announce his retirement during the 2020 spring semester. However, when the pandemic hit, Hatch and the board of trustees decided to postpone sharing the decision publicly until the coronavirus and related programming had been adequately addressed.
There are multiple ways that the larger university community can engage with the search process. Most simply, there is a short survey that any affiliated individual can fill out in regards to the next president, as well as a form to recommend a candidate. Over the next month, the committee will also host Call to Conversation-style listening sessions for students, faculty, staff and alumni.
The search committee will also work with a series of advisory committees made up of students, faculty and alumni. Roach explained that the hiring process will be guided by community input, and there is no official timeline or deadline in place.
"Our goal is to identify the most qualified and desirable candidates so we do not have to operate on a timeline. The search will be broad, diverse and inclusive," Roach said. "We know our position is attractive and finding the right mutual fit will drive timing. President Hatch generously has offered to remain president until his successor is in place, so we are able to go about the search with confidence."
In Hatch's retirement announcement, he made multiple gestures to the continued effort to further diversity and inclusion at the university. Roach echoed the university's commitment to these issues, and reinforced that finding a candidate who embraces recent initiatives as outlined by the president's Committee on Race, Equity and Community is a priority of the search.
"Wake Forest will continue to open the doors of opportunity wider. So, we have intentionally included a wide range of voices on the search committee and on the advisory committees," Roach said. "And, ensuring a broad and diverse pool of applicants is an important goal. Whoever is selected as Wake Forest's next president will demonstrate a commitment to continuing the work underway at Wake Forest to create a more diverse, inclusive and equitable community."
In an interview with the Old Gold & Black last week, Hatch shared his advice to the next president of the university.
"Listen so that you learn. I think communities like this are organic things. You have to understand Wake Forest and its people, how business is done, what expectations are. I think you have to dream big and I've always said we're radically traditional and radically innovative," Hatch said. "You don't want ten years from now Wake Forest to be the same. Sometimes you have to make bets. We did that with Wake Downtown and with other things. That is, you have to move forward. Higher education is traditional but learning changes, students change, and you have to be open to that."
"The search committee is focused on getting to work right away," Roach said. "We will immediately convene conversations with the Wake Forest community in order to meet the goal of having a new president in place for the start of the next academic year."
About the Contributor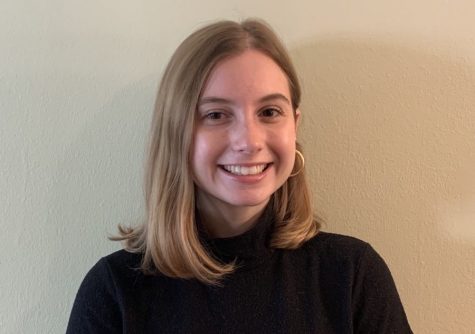 Olivia Field, Senior Writer
Olivia is a senior from Miami, Florida, who is majoring in Politics & International Affairs and minoring in English and French studies. In her spare...