University honors Black History Month despite COVID-19 restrictions
The Black Student Alliance and Multicultural Center have combined to create virtual programming that celebrates Black history and Black lives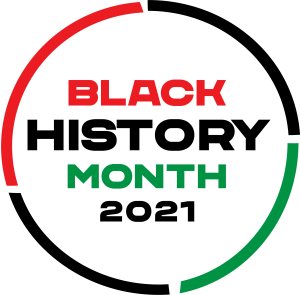 Despite a campus-wide COVID-19 spike and the increased restrictions that have the Wake Forest community will come together to celebrate Black History Month — though it will look different.
Events were already modified because of the COVID-19 pandemic, but with the university's tightening of Orange-level restrictions last Friday, all events have been made completely virtual.
"We had an event before we went into this deep Orange status that was actually handing out t-shirts on [Fireside at Manchester]," said Jacob Thomas, president of the Black Student Alliance. "But since then, we have virtualized all the events that were formerly to be held in person because of the status shift."
Despite the shift to a completely virtual format, John Williams, assistant director of the Intercultural Center, said he thinks the programming will still be effective.
"If you're a person who has the same routine [every day], having something that is available that is outside of your norm is definitely going to get you excited to come out and participate," Williams said.
Thomas explained that one of the biggest changes in this year's programming is the Celebration of the Black Arts. The traditional performance in the Brendle Recital Hall has transitioned to a digital archive that will showcase student work.
"The digital archive has received a great response," Thomas said. "People are really interested in having their artwork showcased, so that's something that I'm really excited about."
Another highly-anticipated event on the calendar this month is the Black Professionals Forum.
Williams explained that this event is so important now because developing and sustaining professional relationships is key in this new virtual world.
"It's always been great for students to connect, grow in their careers and get a chance to get mentored by those who are already in the field. [By doing so, they begin to] establish that alumni-undergraduate bridge," Williams said.
In the wake of a tumultuous year including an international pandemic, a divisive election and a wave of civil unrest spurred on by police violence and systemic racism, one of the main themes of this month's events is self-care. In addition to an event hosted by the Intercultural Center last Friday, the BSA has planned a wellness event for Wednesday, Feb. 10.
"Just going back to the themes of this year being civil unrest and the quest for centering Black life … I think just really emphasizing the need for us to disrupt the historical imbalance of power in our society that really just institutes a racial hierarchy through which Black people have been subjugated and oppressed," Williams said.
Events will continue to be held by both the Intercultural Center and BSA throughout the month, including a showing of "The Hate U Give," an emotional intelligence and diversity workshop and a watch party for the digital archive. For more information regarding these upcoming events, visit The Link and search for BSA and the Intercultural Center in the search bar.