Woof Forest plans for Barktober event
The event will raise money for animal shelters across the community, like Forsyth Humane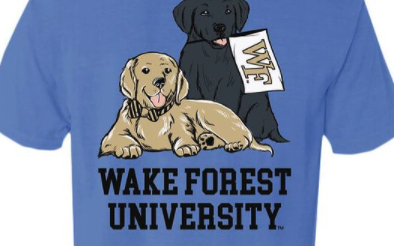 With the midterm season coming to an end and Halloween right around the corner, some students are wondering what to do that is both stress-relieving and festive. Look no further than "Barktoberfest", an event featuring dog Halloween costumes that Woof Forest is hosting this Friday, Oct. 22 on Davis Field at 4:30 p.m. Woof Forest is a student-run organization that holds fundraising events and works with local shelters to raise awareness about animal welfare.
"We were just brainstorming ideas and the idea of Barktoberfest just came up," Basia Scott, Woof Forest's PR Chair said. "The executive board decided to do the event, then had meetings about what would be the best activities to include."
Because not everyone on campus has a dog, Woof Forest has planned other canine-themed activities including quizzes and games with rewards such as prizes and candy.
The event is fundraising for local animal shelters and humane societies. One of these is the Forsyth Humane Society, which is celebrating its 80th anniversary of servicing the community this year.
Along with helping shelter dogs and cats find their forever homes, the Forsyth Humane Society also offers resources for those at all stages of pet ownership.
The Forsyth Humane Society prides itself on "constantly and continually working to help not only the county's animals but also the people who love them," Scott said.
While Woof Forest has "always collected donations and that sort of thing," Scott said that they know Barktoberfest will be the "perfect opportunity to fundraise for Winston Salem's animals."
Not only will they be "accepting dog supplies and treats" but they have gone "through a training course in order to take virtual monetary donations at the event through Wake Forest."
According to Scott, the response from the community has been overwhelmingly positive.
"We have already heard a lot of praise for the flyers, and people are excited to see some cute dogs or raise money for the Humane Society," Scott said. "But we won't really know about the actual turnout of costumed dogs until the event happens."
Sophomore Ella Sadkiman expressed similar enthusiasm for the upcoming event.
"I'm so excited for Barktoberfest and to see all the pets on campus," Sadikman said. "It reminds me just how much I miss my own dog at home," Sadikman said. "My dog is a rescue, too, so it means so much to be raising money for other shelter dogs."
Anyone interested in entering their pooch must be at Davis Field at 4:30 p.m. so the event coordinators can create the voting platform.