Slave, Race and Memory Project hosts annual lecture
Emory law professor Dorothy A. Brown spoke on her research in discriminatory tax law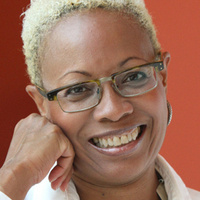 On Tuesday, Feb. 1, Wake Forest welcomed Emory University School of Law Professor Dorothy A. Brown to speak in the annual Slavery, Race and Memory Project lecture series. The lecture, which took place over Zoom, is the first of many events scheduled to celebrate Black History Month and to provide the Wake Forest community with opportunities to hear from experts regarding the implications of slavery.
Professor Brown, author of "The Whiteness of Wealth: How the Tax System Impoverishes Black Americans — and How We Can Fix It", discussed her research on the racially-discriminatory tax policies that exist within the United States. Brown provided the audience with a brief overview of each chapter of her book and further discussed the various aspects of financial law that are detrimental to African-American and Black individuals. 
Brown entered the field to "get away from race", having thought that tax law was a "color-blind area of the law". However, a deeper investigation into the legislation has revealed to her the racism embedded in fiscal policy. 
"You cannot tackle the racial wealth gap without addressing tax policy," Brown declared.
Brown explained that attempting to comprehensively dismantle the systemic issues surrounding unjust tax laws proves challenging given the fact that the Internal Revenue Service (IRS) and the United States Treasury Department are not required to report statistics categorized by race. 
Brown added that this gap in public reporting has yet to be ameliorated by President Joe Biden's first executive order on racial equity.
Additional areas covered by Brown in the lecture included unfair marriage and property laws, as well as inherited wealth and college loan debt. As a self-described "data person", Brown explained that her research relies on many disciplines, including sociology, political science and economics. According to Brown, the merging of these fields is essential to aiding and understanding these problems and serves to make the conceptual aspects of the law tangible. 
"You wouldn't associate tax law with race," Vice Provost Kami Chavis said. "We think it's innocuous."
Chavis, who is a co-chair of the Slavery, Race and Memory Project Steering Committee, continued: "Even though slavery in the United States ended as an institution over a century ago, the vestiges of that institution still remain. In particular, Professor Brown's lecture talked about how laws that were enacted post-Civil War disenfranchise Black people economically."
Chavis emphasized the importance of the Slavery, Race and Memory Project, which was founded by Wake Forest University in 2016. 
"We've done some important things, like shedding light on the University's role in slavery and hopefully educating a whole new generation on how this American practice continues to impact people," Chavis said. 
Dr. Dean Franco, who also serves as a co-chair of the Slavery, Race and Memory Project's Steering Committee, expressed the central role of the project in reckoning with the past and present effects of slavery. 
"We are trying to create as complete a history of Wake Forest's investment and enslavement, and its participation in dehumanizing and segregating practices in the 20th century as possible."
Another facet of the project that Franco emphasized was the urgency to draw connections between policy and social injustices. Franco praised Brown for her clear and well-researched presentation, which he explained demonstrated a "clarifying instance of what critical race theory is".
Professor Brown concluded her lecture with a multitude of proposed solutions. Brown stressed the importance of continued involvement in political practices among those solutions that have the potential to alter these discriminatory areas of the law. Franco reiterated this point and echoed Brown's call to action. 
"Racism is not just this omnipresent and overwhelming thing, but actually has levers that you can pull or that you can dismantle," Franco said. "That's the goal, too — to figure out how to dismantle those levers of racism. And that is one of the things Brown helped show."
Wake Forest University, in partnership with The Undergraduate Research and Creative Activities Center (URECA), offers research grants for students, faculty and staff to study the implications of slavery at Wake Forest and beyond. 
A recording of Brown's lecture and more information about these research grants can be found on the Slavery, Race and Memory Project's website.