Thank you, seniors
Asst. Sports Editor Sean Kennedy expresses gratitude for men's basketball seniors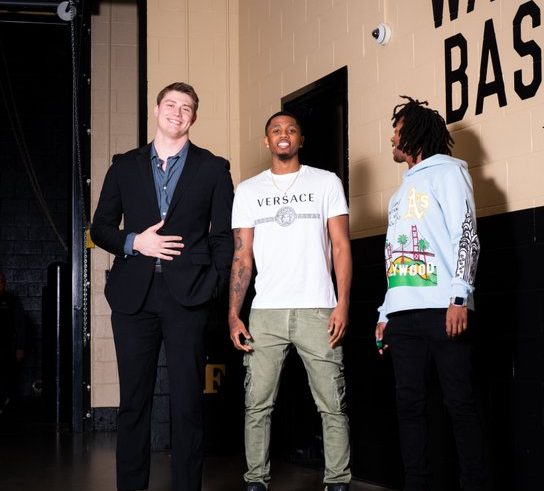 DAIVIEN WILLIAMSON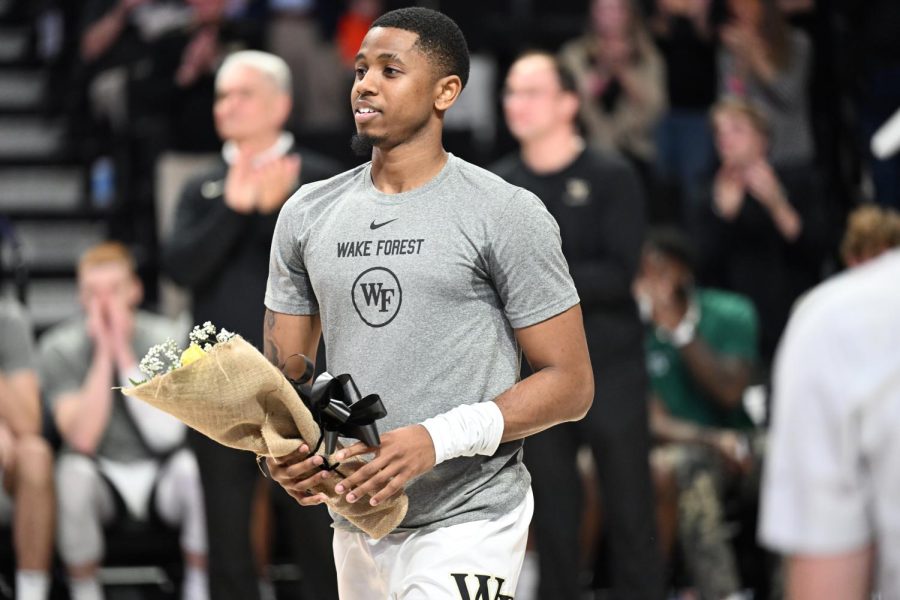 Daivien Williamson has been the true embodiment of one of Steve Forbes' team mottos, "Gritty, Grimey, Tough, Together." Williamson has been through thick and thin with Forbes throughout his collegiate career, and the two have brought back unheralded success into Lawrence Joel Veterans Memorial Coliseum.
Williamson came back home to Winston-Salem for his junior season in 2020-21 and immediately contributed. He led the team in points in his first year at Wake Forest, with 12.9 points per game.
His career was highlighted by clutch moments and fantastic performances. His best single-game performance occurred late last season, when he scored 28 points en route to a 101-76 victory over NC State.
Arguably the best shot of his career came in his penultimate game, when he hit a game-winning three against Syracuse to give the Demon Deacons' their first ACC Tournament win since 2017.
He will leave Wake Forest as a hometown hero that remained loyal and trustworthy throughout his career as a Demon Deacon, and he will be truly missed.
GRANT VAN BEVEREN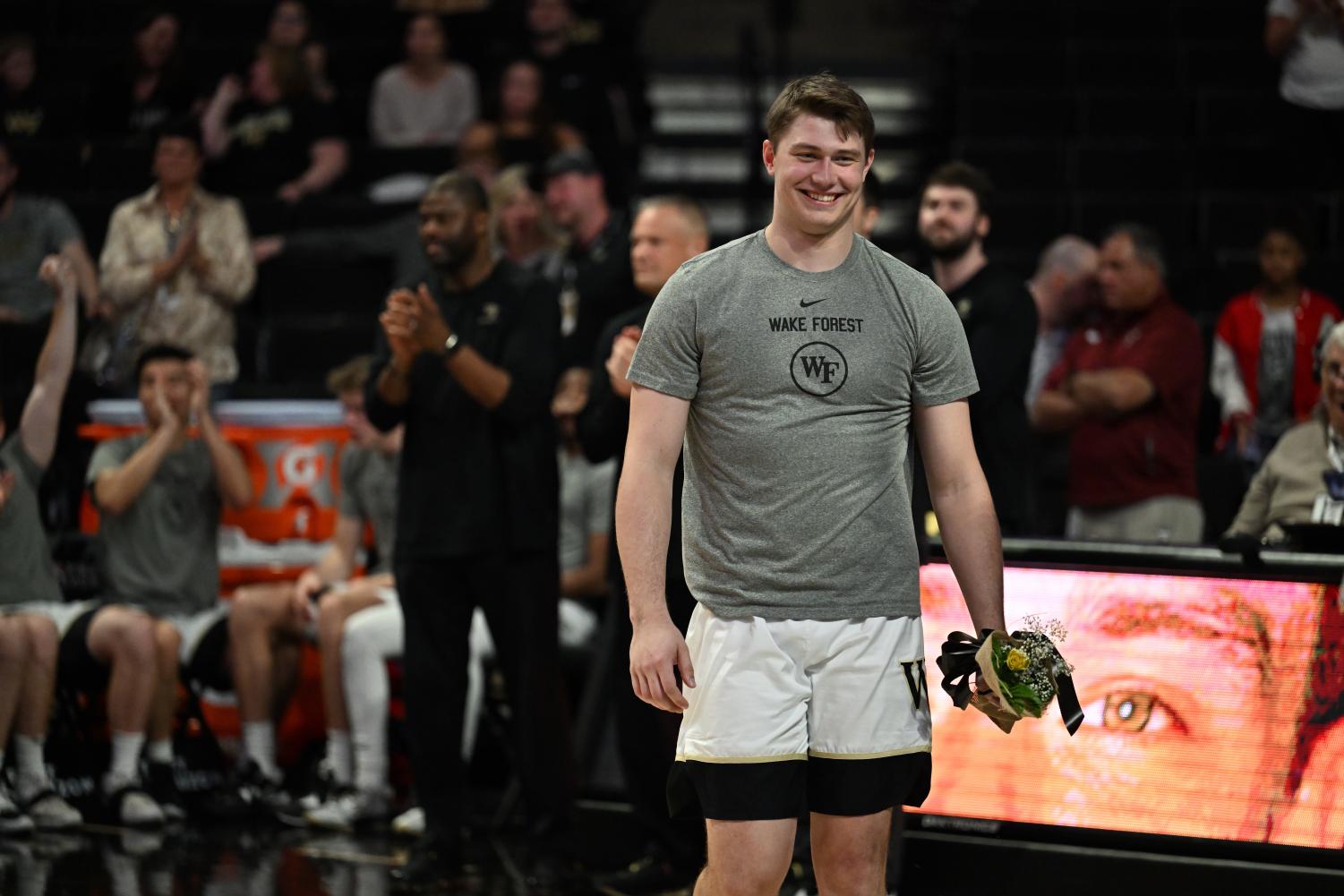 Grant van Beveren has been through it all throughout his career at Wake Forest. Despite not getting much floor time, he's been under-appreciated for how much he means to the Demon Deacon program. 
Van Beveren went through a rough first two seasons in his career at Wake Forest. He suffered through a combined 19-34 record throughout the pair of campaigns, although he did score his first collegiate basket in a home game against Boston College during his freshman year.
Despite rarely touching the floor, van Beveren contributed highly to the morale amidst a renaissance of Wake Forest basketball within his final two seasons. Along with the program's 39-24 record throughout his junior and senior seasons, he's witnessed a tremendous amount of winning at home — including wins over a ranked Duke and Clemson squad this past season.
He'll leave Wake Forest with a legacy of transformation and determination, sticking through highs and lows to prepare the Demon Deacons as best as possible each game day.
TYREE APPLEBY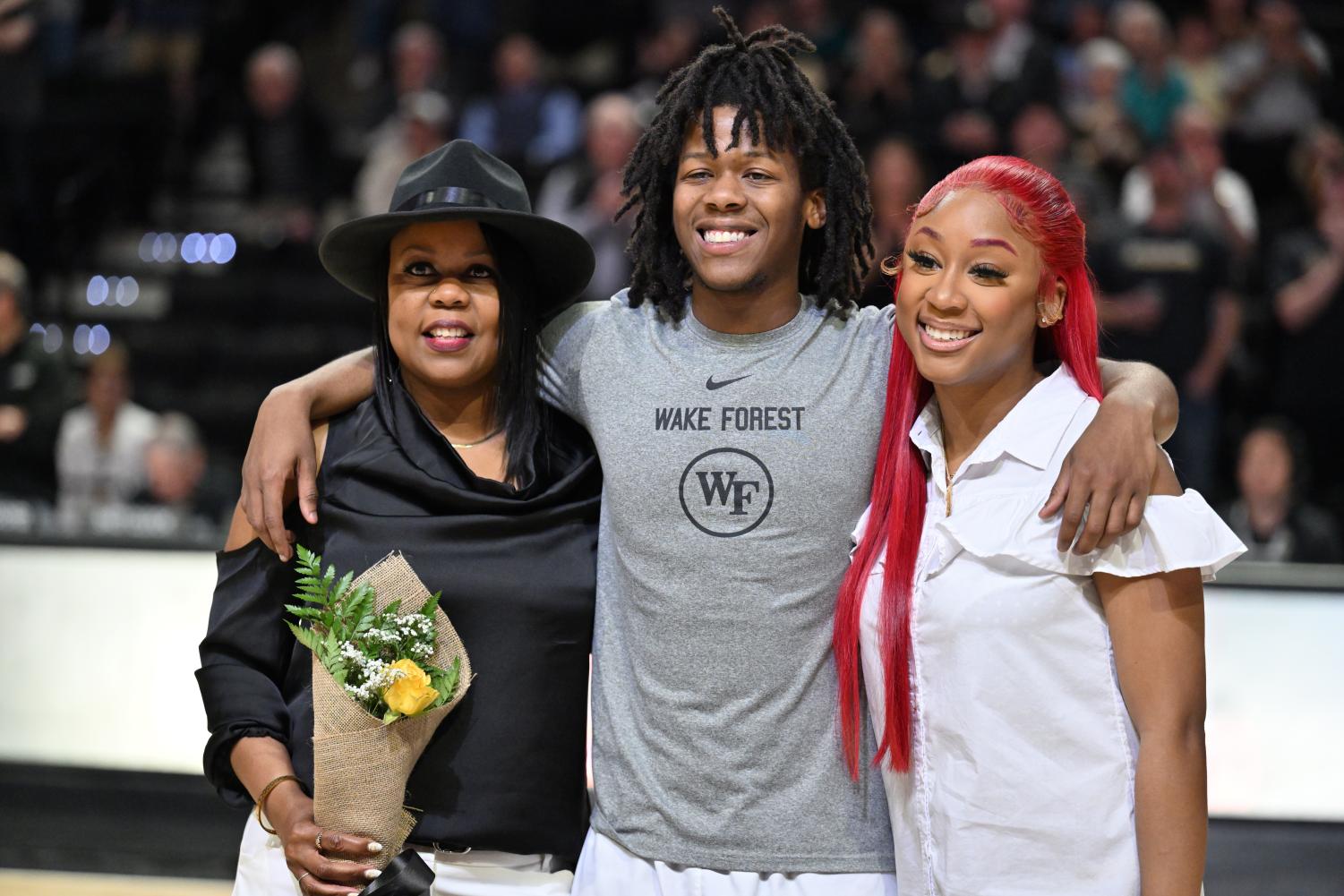 There's too much to say about Tyree Appleby.
When Appleby made his decision to transfer to Wake Forest for his final year of eligibility, nobody saw what was coming. He was labeled as "too short" and "too scrawny." His physique "wouldn't match an ACC level of play."
Yet, the Associated Press' ACC Player of the Year persevered, as always.
The first signs of a special season came early in the season when Appleby led the Demon Deacons to a signature road win against the Wisconsin Badgers. His 32-point display put his name on the map.
Appleby had a single-digit points performance only once in his Wake Forest career in the first game against Fairfield. His level of scoring — and passing with 6.4 assists per game — allowed him to be the first player in ACC history to lead in both points and assists.
He will leave Wake Forest as yet another transfer success story that led the program to another great season, despite the postseason snub. Thank you, Tyree.
Update: This story has been updated with new photographs. Photographs were further updated at 2:20 p.m., March 15, 2023.