Viruses and going viral: Politics' winners and losers since 2020
Assessing how political leaders' standings changed during the past three years
Leaders are not determined to be great by their leadership during civility and peace. Rather, leaders are born out of the rubble, during times of difficulty and chaos. Certainly, one thing we saw a lot of since the beginning of the COVID-19 pandemic is chaos: hundreds of thousands of people being hospitalized, schools closing, an unstable economy, racial division and even, an attempt at insurrection. The pandemic showed America, who is ready, and who is not, to truly become a leader in our country. Here are my top four winners and top two losers in politics after the COVID-19 pandemic. 
Winner: Ron DeSantis (R), Governor of Florida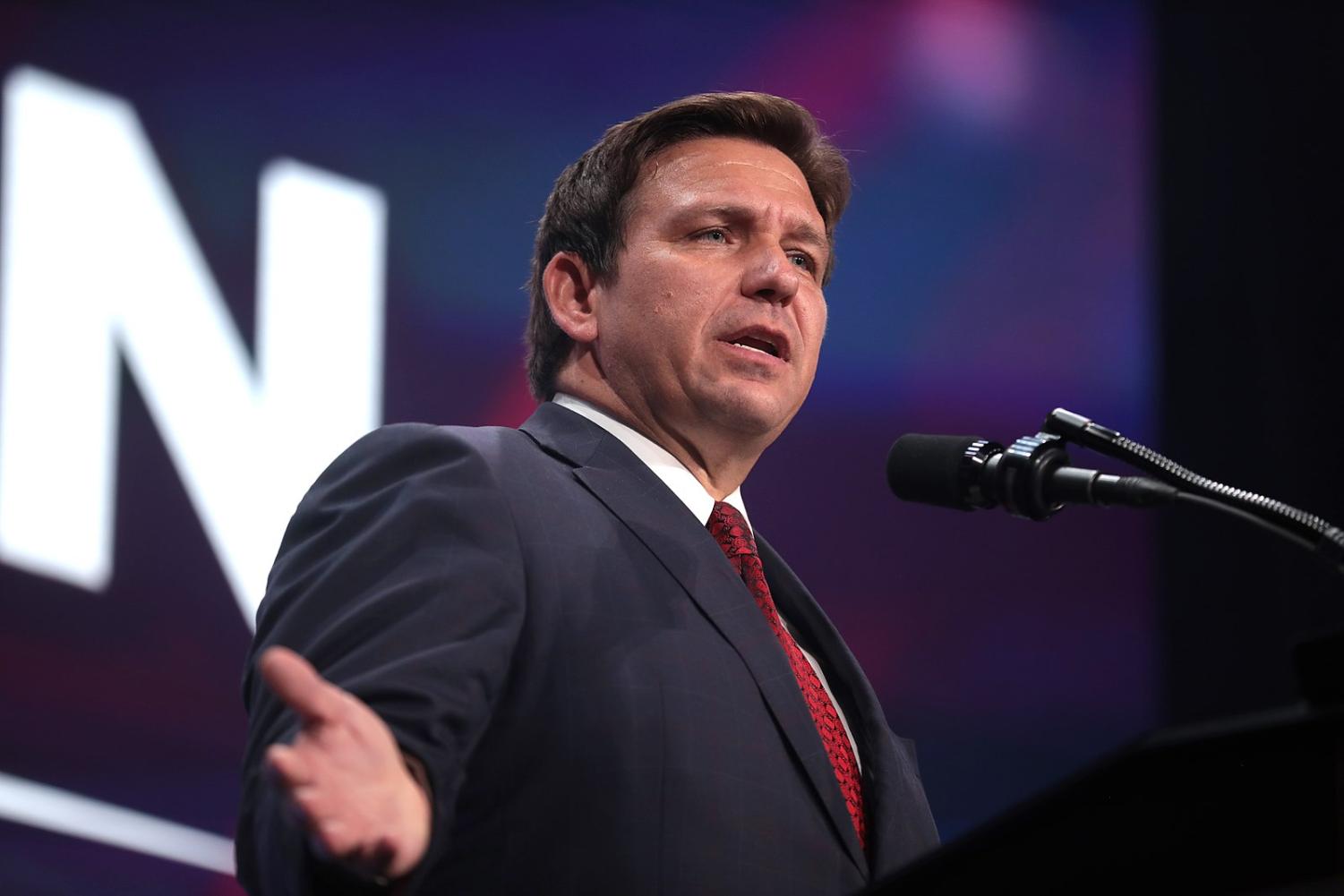 Despite being the governor of a state with over 7 million cases of COVID-19 (ranked third amongst states), Florida's governor emerged from the pandemic as a rising and popular conservative figure in politics. During the 2016 election, Florida was considered to be a crucial swing state, yet it now hardly stands as a swing state. DeSantis won his 2022 gubernatorial election by a margin of 19.4%: the highest margin of victory in Florida in 40 years. 
DeSantis' rise was not based on his pandemic policy, which was subpar, to say the least, but rather his criticism of "woke culture." His strong and outspoken opposition to Critical Race Theory gained national attention and caused him to gain popularity amongst conservatives. Only 44 years old, DeSantis offers a younger and more efficient form of Trumpism that appeals not just to extreme conservatives but also to moderates. 
DeSantis will most likely run for president in 2024. In current polls from the Morning Consult, DeSantis is projected to win 30% of the vote in the Republican primary — second place behind former President Donald Trump. 
Whether you support him or not, DeSantis' quick rise to popularity, effectiveness and appeal to both sides of the Republican party are indicators that he is here to stay and is one very possible future of the Republican party. 
Winner: Jon Ossoff (D), U.S. Senator from Georgia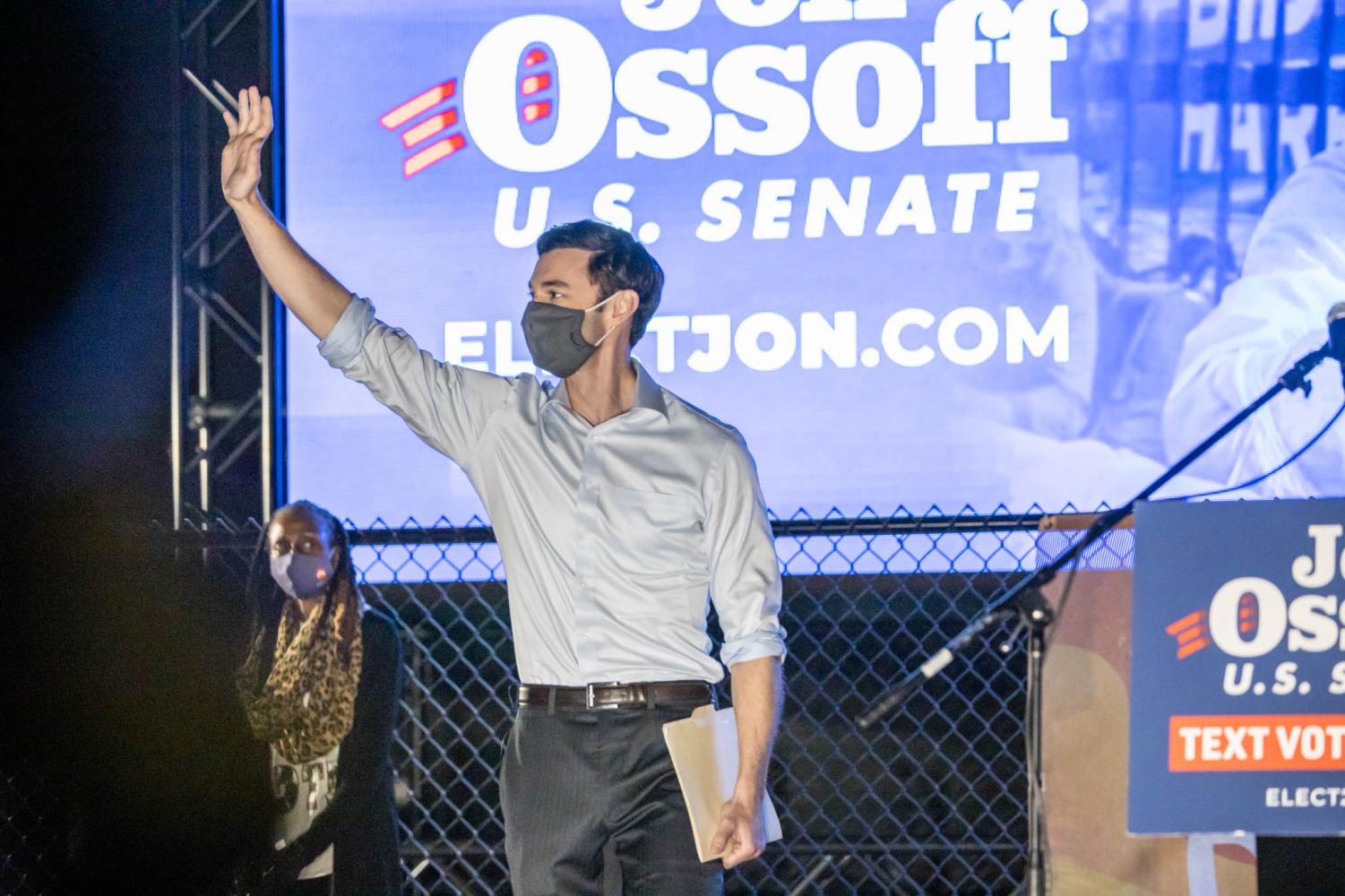 Before running for Senate, Senator Jon Ossoff had experience as a journalist and documentary filmmaker but was largely unknown outside of Georgia.
Ossoff's campaign focused heavily on his opposition to Trump and his support for liberal policies including raising the minimum wage and reducing income inequality. He also emphasized his experience running a small business and his commitment to fostering job growth and economic development in Georgia.
Strong grassroots support and effective social media and digital marketing tactics made Ossoff's Senate campaign stand out. He broke all previous fundraising records for his campaign with a large portion of the funds coming from small-dollar donors and progressive organizations.
Political analysts and pundits carefully followed Ossoff's race for the Senate since it was one of two runoff elections in Georgia that would decide which party controlled the body. The incumbent Republican Senator David Perdue was widely seen as the favorite to win reelection after he was elected to the Senate in 2014.
But in January 2021, Ossoff and Rev. Raphael Warnock, another Democratic contender, both prevailed in their runoff contests, giving the party its first Senate majority in six years. Ossoff's victory was seen as a major upset and a testament to the power of grassroots organizing and digital campaigning.
Since being elected to the Senate, Ossoff has continued to be an advocate of progressive policies and has established a strong stance for voting rights and electoral reform. He has become a rising star within the Democratic Party as a result of his popularity surge and his successful Senate race, and many regard him as a potential candidate for higher office in the future.
Winner: Glenn Youngkin (R), Governor of Virginia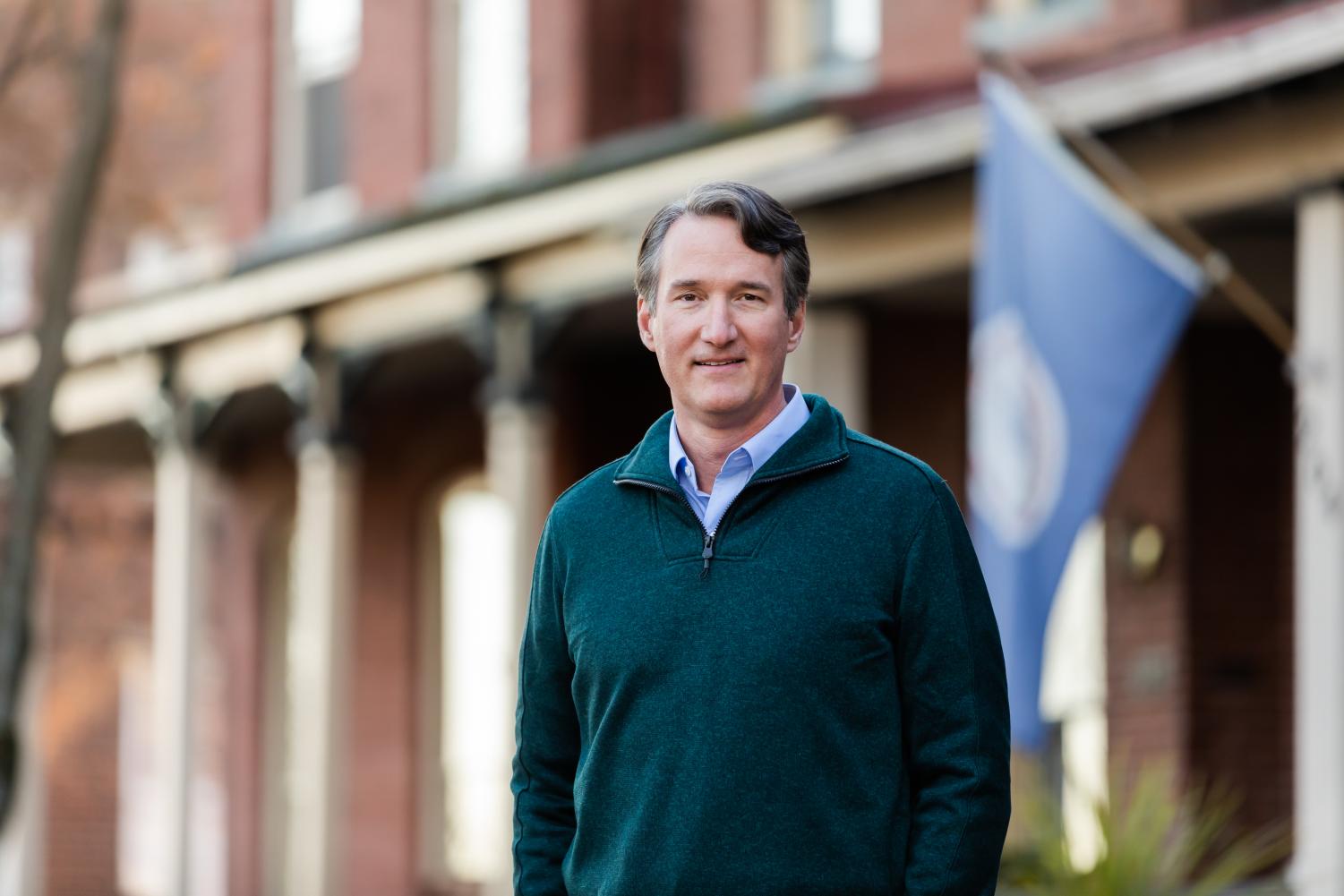 The rise to popularity of Virginia Gov. Glenn Youngkin has been a gradual and strategic process. As a former business executive at the Carlyle Group, a large private equity firm, Youngkin announced his candidacy for the 2021 Virginia Gubernatorial Election. Despite being a political newcomer, Youngkin quickly emerged as a serious contender in a crowded field of Republicans as he spent millions of his own money on the campaign and focused on building grassroot support. 
As the election neared, he gained important endorsements from prominent Republicans such as former Gov. Bob McDonnell as well as grassroots organizations like the Virginia Federation of Young Republicans. In what was considered a major upset, Youngkin narrowly won the general election against former Gov. Terry McAuliffe. Youngkin's victory was a significant achievement for Virginia Republicans, who had not won a statewide election since 2009. Yet Youngkin's strategic approach to campaigning, focus on unifying the party and emphasis on conservative values set the tone and an example for Republicans across the country.
Since taking office, Youngkin has continued to build his popularity through a conservative agenda that is working to address issues such as rising crime rates and education. In particular, Youngkin, like DeSantis, has taken a prominent role in the role of Critical Race Theory in state education. His vocality in the nationwide debate on education has fueled his popularity on a national level. 
Nevertheless, Youngkin's commitment to conservative principles, experience in business and successful gubernatorial campaign make him a potential contender for a higher office in the future. 
Winner: Gretchen Whitmer (D), Governor of Michigan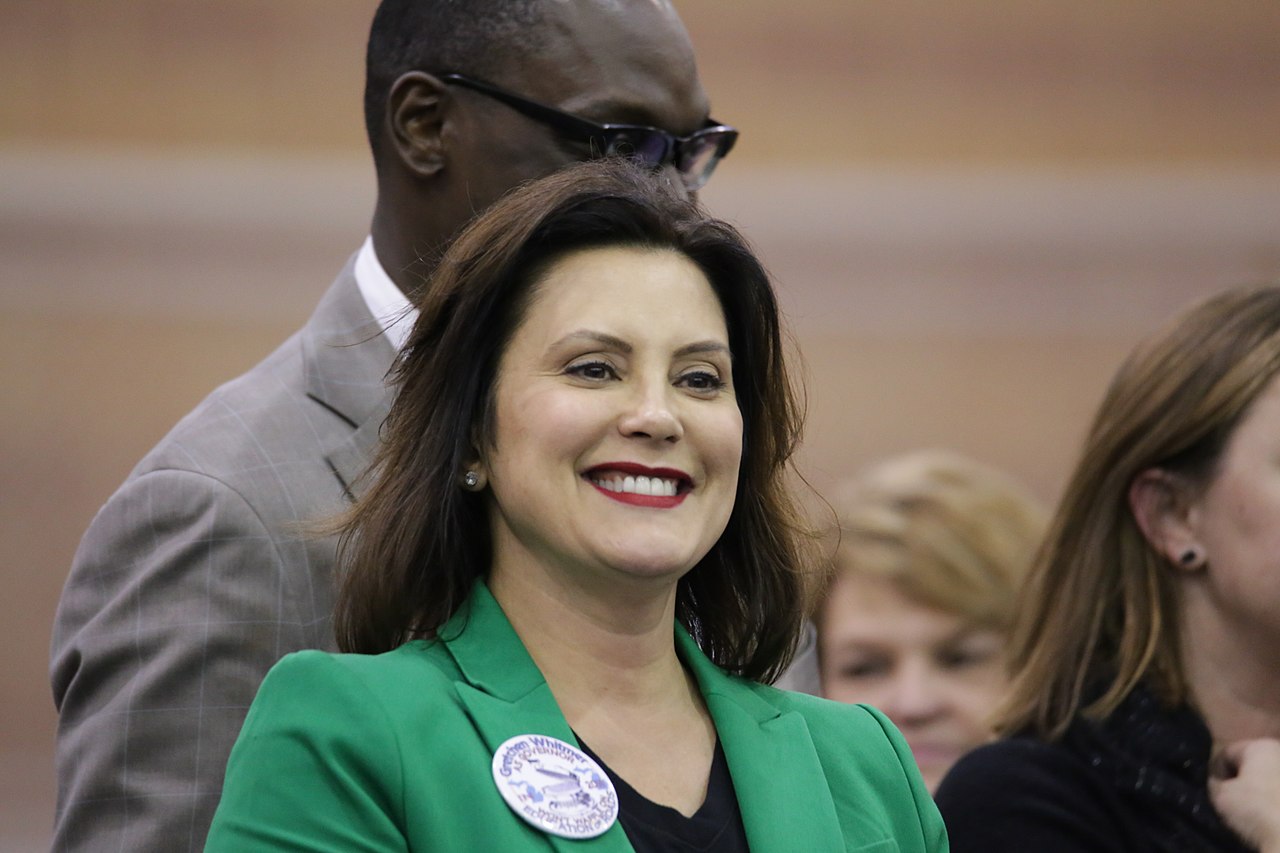 Emerging during the pandemic, Gov. Gretchen Whitmer is another rising political star due to her proven resilience and effectiveness in dealing with the pandemic. 
Whitmer was very decisive early in the pandemic, which helped ultimately to flatten the curve of COVID-19 in Michigan. She quickly implemented a stay-at-home order, closing non-essential businesses and requiring masks in public places. Her effective orders earned her national attention and praise. 
In addition to her leadership during the pandemic, Whitmer has embraced a progressive agenda: calling for criminal justice reform, expanding access to voting rights and prioritizing climate action. She has been on the front lines of the debate over abortion, calling for a repeal of abortion restrictions and vetoing anti-abortion legislation. Furthermore, her focus on working families, such as pushing for increased access to healthcare, affordable childcare and better education opportunities, has made her very popular amongst Michiganders. Such policies are a part of Whitmer's vision to strengthen the state's economy by building and supporting the middle class. 
Despite a significant amount of opposition and criticism, including protests at the Michigan State Capitol and attacks from Trump, Whitmer has remained committed to her values and continues to push her progressive policies that have thus far benefited the people of Michigan. 
Her leadership within Michigan has earned her national attention and a growing profile in the Democratic party. She has been invited to speak at the Democratic National Convention and the State of the Union response, which has raised her profile and demonstrated her leadership skills. 
Once again, Whitmer's leadership during the pandemic and her resilience and popularity amongst the people of Michigan have made her a viable candidate for higher offices in the future and a rising star in the Democratic party.
Honorable Mentions: U.S. Senator Tim Scott (R-South Carolina), Gov. Gavin Newsom (D-California).
Loser: Donald Trump (R), former President of the United States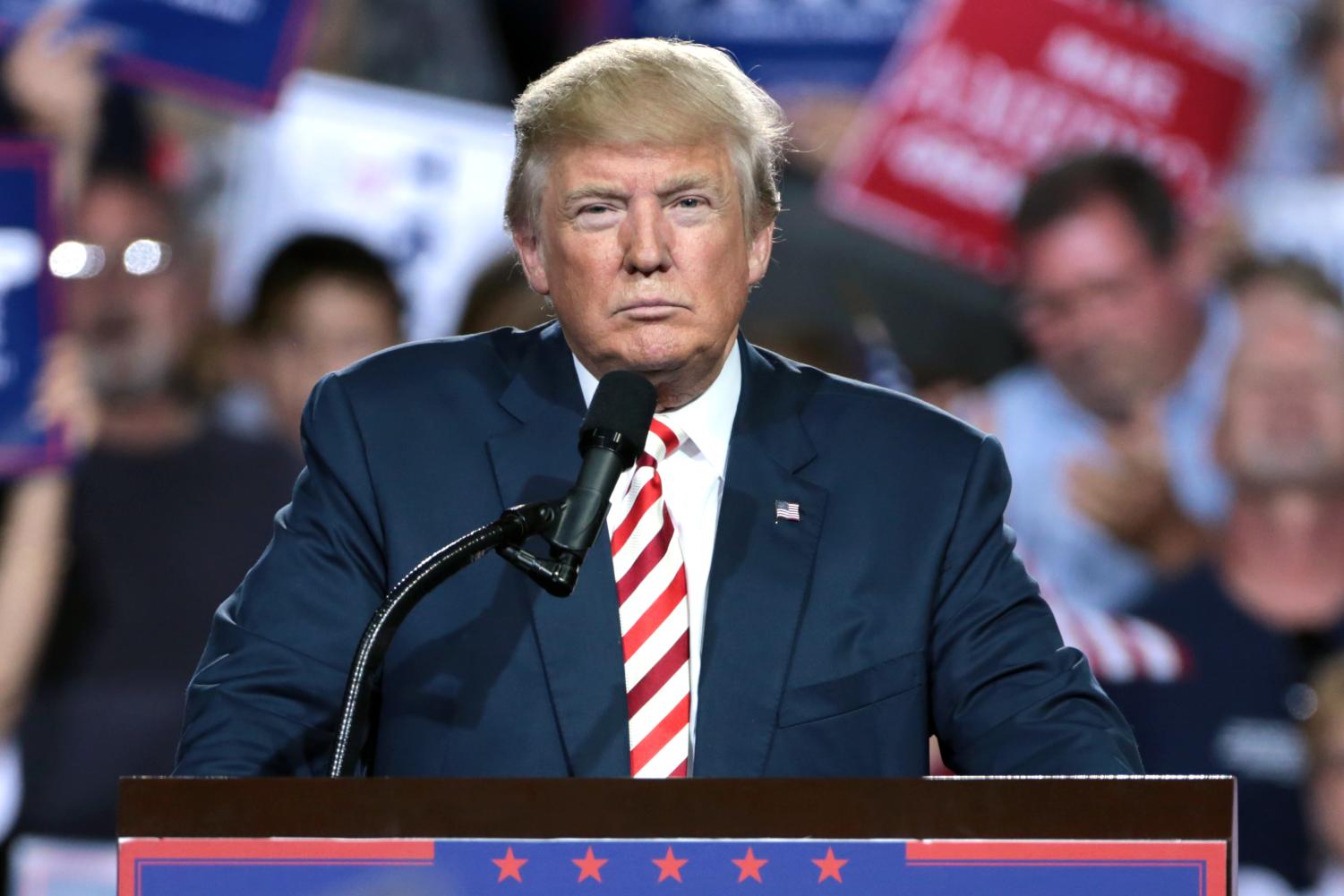 As the president during the pandemic, Trump's handling of COVID-19 had a serious impact on his popularity and ultimately contributed to his defeat in the 2020 Presidential election. 
Trump's handling of the pandemic was frequently criticized for being slow, ineffective and inconsistent. At first, Trump severely undermined and downplayed the severity of the virus, contradicted public health experts and delayed taking action to contain its spread. Without proper decisiveness and leadership, the virus spread rapidly and led to a higher number of infections and deaths. 
Trump's rise in politics was in large part due to his non-traditional personality and statements. Simply put, he broke the political mold; yet, his charisma and character were not fit for leading a nation during the pandemic. Rather than taking a more empathetic approach, Trump dismissed the seriousness of the pandemic and refused to wear a mask in public, which many Americans found insensitive and disrespectful. 
Furthermore, his leadership in the economic sector quickly dwindled during the pandemic. The pandemic, his fault or not, led to widespread job loss and economic stability. Following the economic impact of COVID-19, Trump had a large decline in popularity. 
Lastly, during the pandemic, Trump exacerbated political polarization and division in the United States. His partisan approach to the pandemic was quite frankly not necessary and led to a large division in America. Many moderate conservative voters did not agree with his handling of the pandemic which led to a decrease in his popularity.  
Overall, Trump's insufficient handling of COVID-19 hurt his popularity and demonstrated his inability to lead the country during a time of distress.
Loser: Andrew Cuomo (D), Former Governor of New York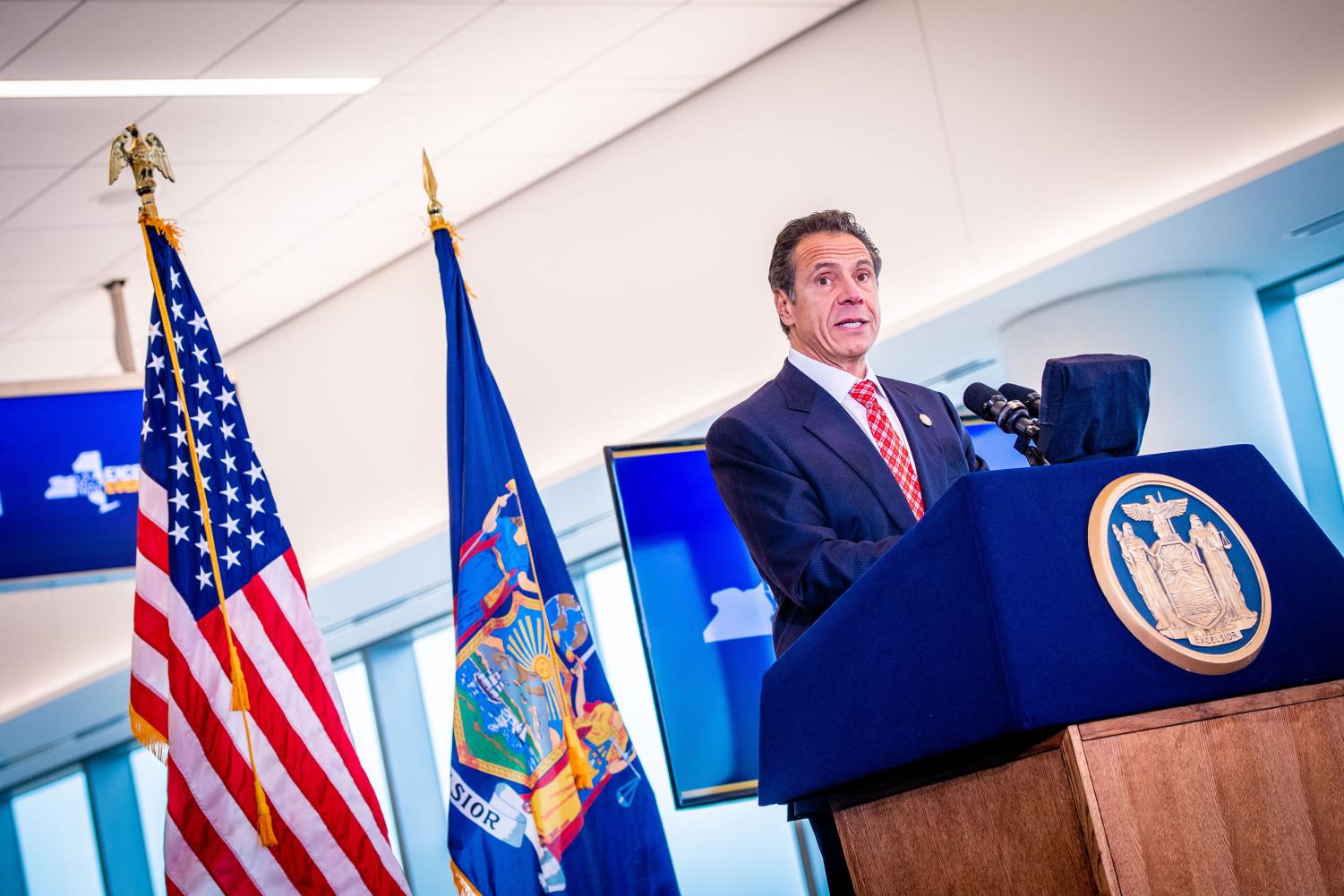 At first, Gov. Andrew Cuomo appeared to be a major political figure that was emerging out of the pandemic. He was having daily press briefings to keep New Yorkers informed about the state response to the pandemic. Like Whitmer, he made decisive decisions and clamped down on the spread of COVID-19. He was an effective communicator and clearly emphasized the importance of masks to his state citizens. In contrast to Trump, he seemed to be doing everything right. 
One thing we learned during COVID, though — things are not always as they seem.
In March 2020, he ordered nursing homes to accept patients who had tested positive for COVID-19, which many felt contributed to the higher number of deaths among nursing home residents. Furthermore, his administration was accused of underreporting the number of nursing home deaths. 
Transparency was a big issue for Cuomo. His administration, in addition to their underreporting of nursing home deaths, was slow to release data and faced accusations of withholding information from the public. Such a lack of transparency quickly eroded any public trust in the governor's leadership. 
In addition to his handling of the pandemic, Cuomo lost popularity due to numerous sexual harassment and assault allegations. Several women accused him of making unwanted advances, inappropriate comments and creating a hostile work environment. These allegations led to an investigation by the New York Attorney General's office and further damaged Cuomo's reputation.
Cuomo's handling of the COVID-19 pandemic was marred by controversies around nursing home deaths, lack of transparency, sexual harassment allegations and political backlash. These factors all contributed to a decline in his popularity and undermined his leadership during the crisis.
Honorable Mentions: Mayor Bill De Blasio (D-New York) and Gov. Brian Kemp (R-Georgia)