Neuroscience book club speaks to author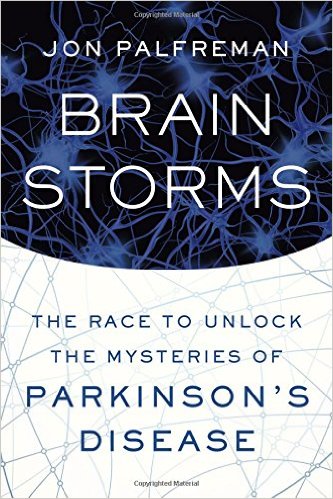 This semester the Wake Forest Neuroscience Book Club, led by associate professor of dance Christina Soriano and Wayne Silver of the biology department, read the book "Brain Storms: The Race to Unlock the Mysteries of Parkinson's Disease" by Jon Palfreman.
The book club was comprised of students, faculty and a number of Parkinson's patients who take part in improvisational dance workshops with professor Soriano.
The book was written by Palfreman who himself was diagnosed with Parkinson's a little over four years ago. Thus, this book has the interesting dynamic of being "part scientific investigation, part medical detective story and part memoir," as Palfreman not only recounts the medical history of the disease, but also details his new life as a Parkinson's patient and the lives of many of his fellow "Parkies." This book has received recognition for its balance of hard science combined with easy-to-understand explanations and looks into how people today are living with the disease. "This is a book that is interesting both for a neuroscientist as well as someone who was diagnosed last week or is just curious about the disease," Palfreman said.
On April 10, the book club joined together to Skype with both the author and Pamela Quinn, a Parkinson's patient for over 20 years as well as a professionally trained dancer who is mentioned in the book. During the meeting, members were able to ask Palfreman and Quinn questions about the process of writing the book, living with Parkinson's and what the world needs to know as it continues to move forward with research toward a cure.
Many of Palfreman and Quinn's biggest concerns were about the current state of today's healthcare and pharmaceutical industries in general. They argued that since the invention of Carbidopa Levodopa, a drug which boosts dopamine levels and usually lessens Parkinson's patients' tremors, in the 1970s there has not been a large-scale successful breakthrough in treatment of the disease.
Palfreman said that he has seen "a dramatic lack of inventiveness in the pharmaceutical industry." Since they developed a profitable drug which betters patients' lives, they have not had the motivation to risk money in developing more revolutionary treatments which may just end up losing them money.
Palfreman also said that "the process of the biomedical research industry is very slow." He cited ideas from 1997 that are just now entering Phase I testing meaning it will still likely be some years before the common public hears about them, if ever. Part of the issue, Quinn believes, is a lack of pressure on the industry.
"We [Parkinson's patients] are not always a very demanding group," Quinn said. As long as patients are not demanding new treatments and procedures, she argues, then the companies have even less incentive to hand them out.
While high-end research is expensive and tough to easily facilitate, Quinn wants more voices to be heard calling for changes that can and should be made regarding current treatment of the disease. She calls for "a need to modernize the medical field" with the resources already available.
This includes better training for doctors to deal with patients' needs. Currently, an average patient with Parkinson's only sees their doctor once every six months for a routine examination. At these examinations, many of the patients in the book club said that his/her doctor simply ran through a checklist of symptoms to check for, possibly upped the prescribed dosage of Carbidopa Levodopa, and sent them on their way.
But Palfreman and Quinn said that they believe there is so much more to this disease than a biannual checkup.
"We take this disease home with us," Palfreman said. "Each patient is unique. Our archaic medical industry wants to treat patients like numbers when in reality, there is more need than ever for personalized treatments, especially for neural diseases such as Parkinson's."
After the meeting, Brent Gearhart, a Parkinson's patient and member of Soriano's  dance group, said he was excited to see a generation of students becoming involved and getting these great opportunities to see how they can make differences.
"It is an old person's disease," he said, "but you students will one day be leading the fight in the future."