The North Pit aims to reduce food waste on campus
The dining hall has implemented composting and other strategies to reduce waste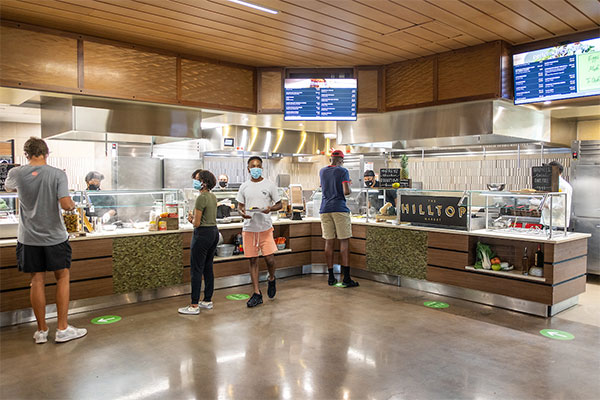 The clatter of dishes and whir of machines fills the North Pit's kitchen, where a three-foot industrial garbage disposal grinds the day's food scraps to shreds.
"Here in North Dining, we do post-consumer waste composting," said Joshua Suzuki, the assistant director of Auxiliary Services Operations. 
According to Suzuki, as part of the post-consumer waste composting process, employees at Hilltop Market, more commonly known as North Pit, scrape students' leftover food into a stream of water that carries it to the garbage disposal, or pulper. The slurry of water and waste travels via ceiling pipes to a pumper that extracts the water and dumps the now-compact food waste down a chute, where it is then packaged and shipped to Gallins Family Farm in Mocksville, N.C., about 20 miles from campus, for reselling.
A recent report by the United Nations indicated that global average temperatures are set to surpass pre-industrial levels by one and a half degrees Celsius by early 2030. The carbon dioxide produced by the decomposition of organic waste, like meat scraps and fruit and vegetable peels, contributes heavily to our overblown greenhouse effect. For every million metric tons of waste that ends up in landfills, 469 metric tons of carbon dioxide equivalent greenhouse gasses are released in the form of methane, according to Project Drawdown. Composting cuts those emissions in half.
The composting infrastructure in North Pit is only found in new buildings on campus.
"If and when we ever have an opportunity to do major renovations or build new facilities, things like this are definitely going to be on the radar," Suzuki said. "Retrofitting that into where The Pit currently fits is not really possible."
The Pit can only do pre-consumer composting of peels and off-cuts during food preparation.
Additionally, The Pit, Zick's, Camino Bakery and Einstein's Bagels rely on 55-gallon green bins to collect compostables from students. Suzuki said that the biggest issue with these bins is contamination as students mistake them for recycling or trash bins.
"[Contamination] could be things as small as rubber bands," Suzuki said. "[ Family Farm] has a very high standard for purity, so basically any level of contamination, they'll reject the bin."
According to Suzuki, Gallins Family Farm's commercial composting facility is more efficient than at-home solutions, heating food scraps to optimal temperatures and rotating them frequently to enhance breakdown. They sell the product as Carolina Dynamite Compost, recognized by the state as Class A compost low in heavy metals, contaminants and pathogens.
"The more knowledge and education we can build in the community, then it just becomes second nature," Suzuki said.
Sophomore and Waste Reduction Intern Aidan Norris works with the Office of Sustainability on several on-campus composting initiatives aimed to educate students.
"I work with composting in the North Campus Apartment buildings," Norris said. "It's a pilot program for composting in the dorms, and if it's successful there, we're going to expand it to other dorms."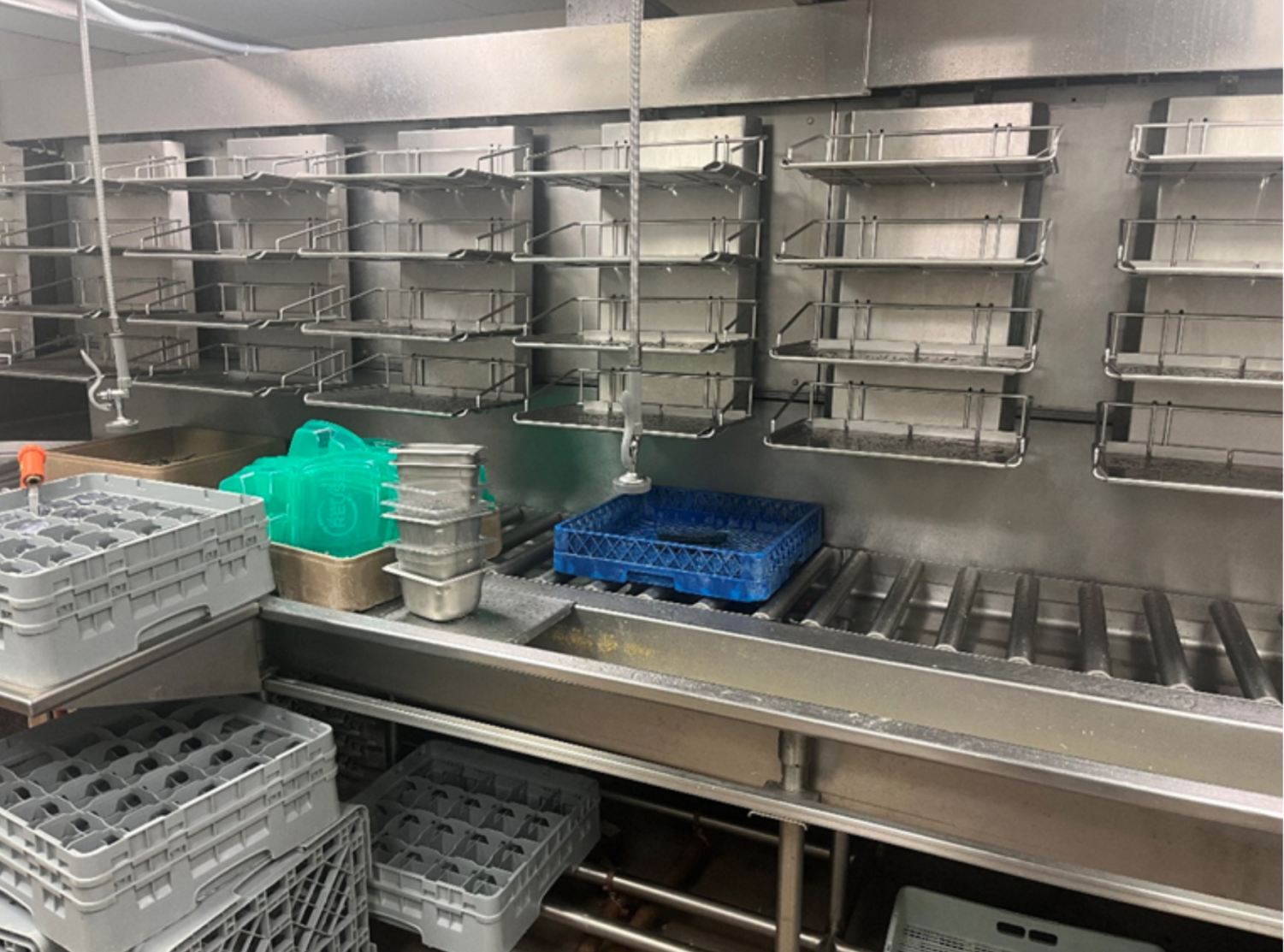 Along with making composting bins available in student housing like Deacon Place, and expanding paper towel collection to Wake Downtown, Norris said he works with food vendors on waste reduction.
"There's a little bit of composting with the food vendors at the football games," Norris said. "One of my jobs last year was to go to all the food trucks and give them compostable bags for them to fill with food scraps."
Like Suzuki, Norris indicated contamination as an obstacle to on-campus composting. Signage indicating the correct materials is helpful but often ignored by students. Norris described a harmful phenomenon, called "wish-cycling," where well-meaning students toss waste in the wrong bins in hopes that it won't end up in a landfill.
"Signage is good to an extent, but also if people aren't thinking about what they're throwing away, it's been shown that it does not always work," Norris said.
There is one option more sustainable than composting — waste reduction.
"Waste reduction is important over waste diversion because you're using fewer resources and saving energy," said Waste Reduction Specialist Sophie Wimberley, who works in the Office of Waste Reduction & Recycling.
Roughly one-third of all food produced worldwide is wasted. Since Spring 2021, Wake Forest has decreased its output by 22 percent. 
Wimberley cited Leanpath, an initiative that weighs dining hall food scraps and logs them into a database, as one way Wake Forest minimizes the need for composting. The data allows Deacon Dining to make efficient choices about how much food to put out and how to reduce leftovers.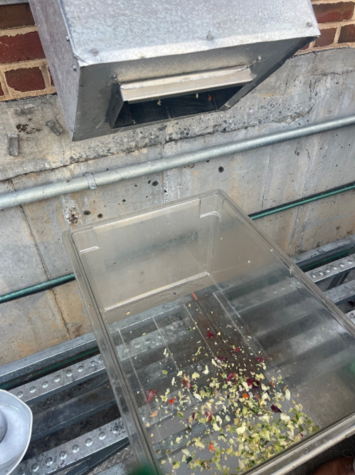 Madison Fishler, a campus registered dietitian, works with Harvest Table on waste reduction projects.
"One way we mitigate post-consumer waste is offering trayless dining," Fishler said.
Using trays makes students more likely to overfill their plates, and cleaning them wastes resources.
"Some benefits include that [trayless dining] conserves water from not having to also wash the trays, it saves energy, reduces the use of cleaning chemicals as well as reduces food waste," Fishler said.
Wake Forest has also implemented a new campaign that allows students to ask for a small portion of a dish to taste before taking more. One sign at The Pit's Southern Kitchen encourages dinner-goers to "just try it." According to Fishler, this initiative makes students more aware of the food they may not be eating.
"Guests can play an integral part in decreasing our post-consumer waste," Fishler said. "One way is by taking the amount of food that you will enjoy and finish."
Wimberley also agrees that the university's carbon footprint is up to us.
"Waste reduction is behavior change more than anything else," Wimberly said.