ZSR announces new coffee vendors, renovations
From the coffee and pastries to the circulation desk, ZSR Library will look different in the fall
Ever since Camino Bakery took over the Z. Smith Reynolds Library coffeehouse in 2020, it's been a go-to spot for students and faculty in need of caffeine, a pastry or a place to study or chat. But with the local bakery and coffee shop's exclusive partnership ending in May, the space will host a new group of vendors, according to Wake Forest Dining.
In an effort to create a unique campus destination that supports local businesses, the ZSR coffeehouse has signed a non-exclusive contract with a diverse lineup of local businesses, such as ByGood Coffee, Bobby Boy Bakeshop, Neomonde Bakery, Lenny Boy Brewing Co., Krispy Kreme Doughnuts, W.R. Vernon Produce, Village Juice & Kitchen, NataBelle's Desserts and more. More information and product offerings will be announced in the coming weeks as ZSR staff prepare for the summer transition.
Sophomore Jessica Parker frequents Camino Bakery as her preferred study spot because of its welcoming, open space and moderate ambient noise.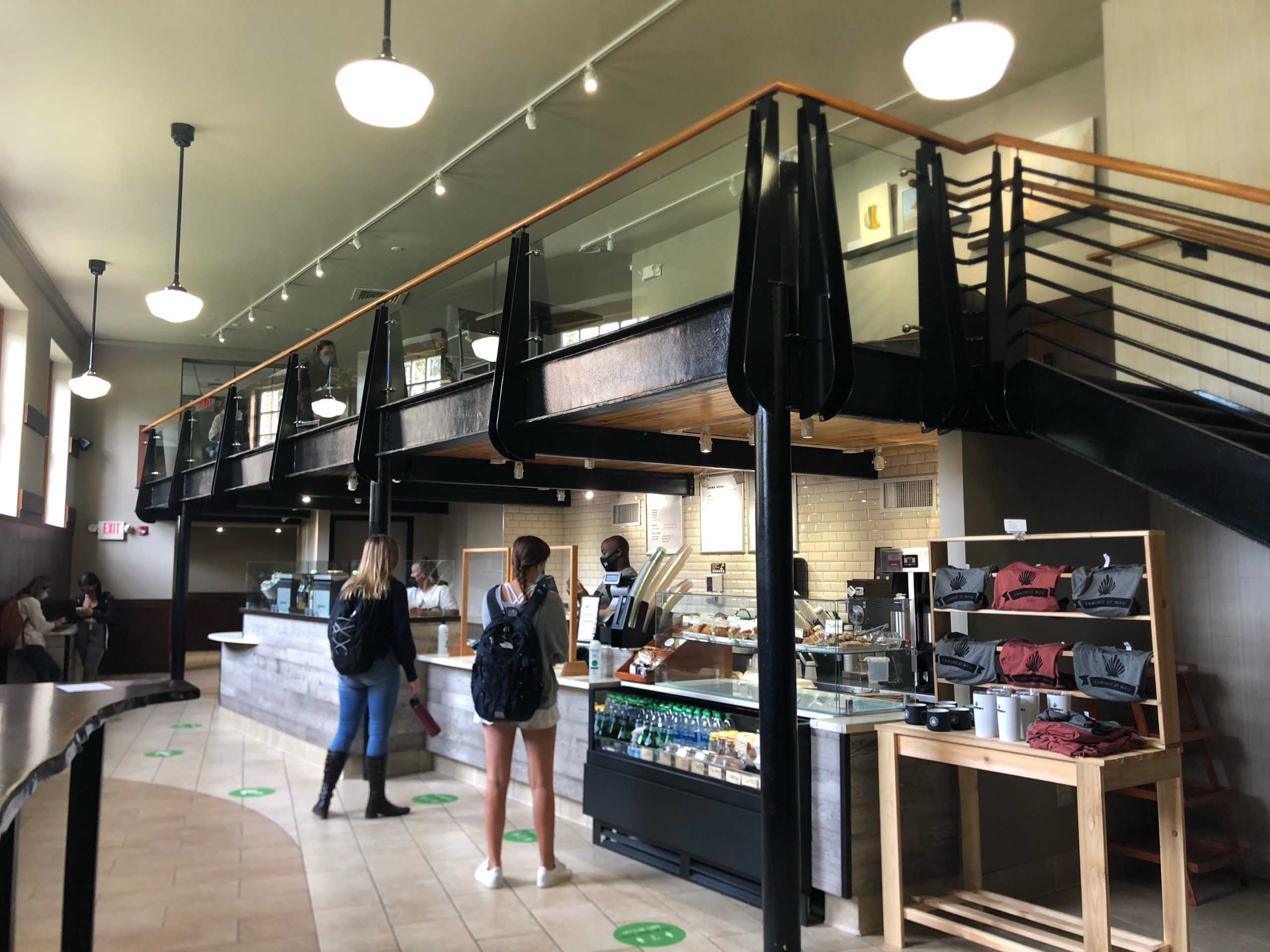 "I don't usually come to Camino for the coffee, but it's great that they have it," Parker said. "It's like a little oasis on campus without having to go too far. I'm looking forward to seeing how the rotation of vendors will work out."
Although Harvest Table, Wake Forest's food provider, is primarily responsible for facilitating the agreement, both Dean of the Library Tim Pyatt and Associate Dean Mary Beth Locker hope to transform the ZSR coffeehouse into a unique campus hub and thriving space for local partners.
"We were very excited when we heard the marketplace idea with a lot more offerings," Pyatt said. "There'll be something there for everyone."
Along with the refreshed coffeehouse, "something for everyone" is the motivating principle underlying several other changes around ZSR — some recent, others ongoing or upcoming — as envisioned in the 2019-2021 strategic plan. (A more recent strategic plan has not yet been released in an effort to align it with the still developing University Strategic Framework, according to Pyatt). 
From new desks and elevators to expanded study areas and space activity monitoring, students returning in the fall will experience a slightly different ZSR.
"Since 2017, we have created the Scholars Commons from former stack space, opened up Room 601 as a study space, expanded seating on Wilson 4 in the former reference area and turned the room that was formerly the Graduate Student Lounge into the Johnson Student Lounge — also available to undergrads and grads 24/7," Pyatt said.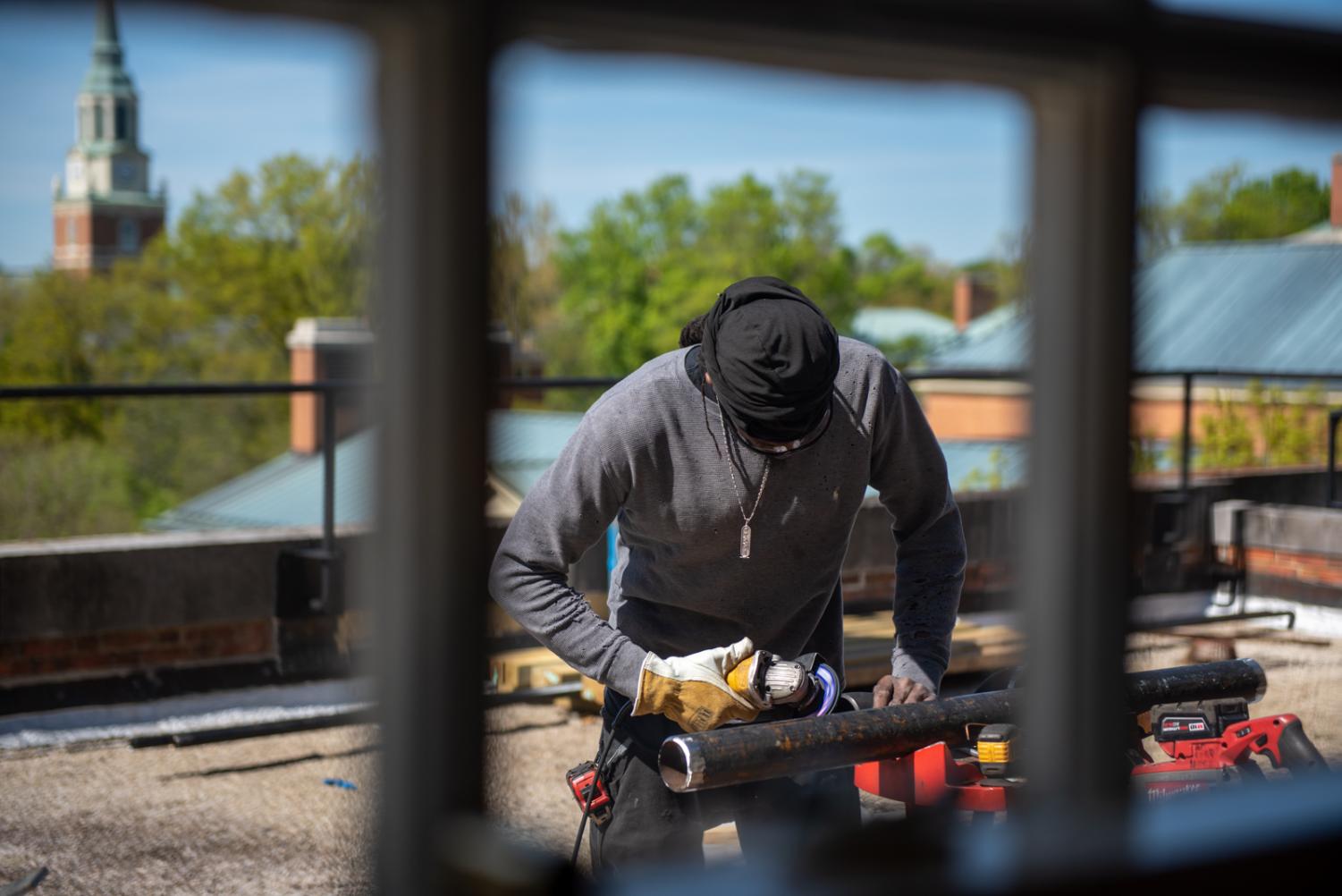 Just last month, Room 403 — adjacent to the ZSR Auditorium — was converted into a study space with occasional use as a reception and event space, following the DVD collection's move to the fourth floor of the Wilson Wing. 
One of the noisier projects, which is currently in progress on the eighth floor, is the replacement of an aged HVAC unit. The HVAC system, which dates back to 1952, was originally designed to cool the entire main stack of books, from the eighth floor to the first. And with summer temperatures quickly approaching — putting some older collections at risk of mold growth — the system upgrade had to begin during the academic year, Pyatt said.
"I hope that it brings more consistency in temperature across the library," Library Specialist Peter Romanov said. "As students, you know that some areas can be either too hot or too cold. I'm confident that the new HVAC will create an even temperature, and students will feel comfortable wherever they choose to study."
Romanov is also eagerly anticipating projects slated for the summer — including the installation of a new circulation desk designed to be more flexible and movable than the current built-in desk. Rather than being clustered at the atrium side, staff will now face visitors as they enter through ZSR Library's front door, with student workers serving behind them.
"It makes us visually more approachable to people who are checking in and out — and a little more professional," Romanov said.
Another project scheduled for this summer is the replacement of the central elevator on the Reynolds wing — which is original to the building, dating back to 1956. The construction is scheduled to begin immediately after graduation and finish before the fall semester.
Pyatt believes that the ZSR renovations will improve upon its current strengths and promote its future vision while remaining faithful to its mission of supporting learning, knowledge and community. 
"Most of the library's renovations are donor supported," Pyatt said. "We are paying off the pledges made before to ensure that students will have the best experience. It's always with that mission — to support students' success and faculty success — at the center."