Student Government leaders reflect on their terms
Structural changes and retention are the focus of Student Government's 2022-2023 Academic Year
After two Student Government terms impacted by crises — including a global pandemic and fertilizer plant fire — this year's Student Government finally had the chance to look internally at how their structure and processes impact the student body and members of Student Government. 
"When you're in crisis, you're constantly thinking about the crisis," Student Body President Pilar Agudelo said. "But [during my term], for the first time, we weren't in the midst of a crisis." 
Throughout the year, Agudelo and her executive team worked to restructure parts of Student Government to enhance how it supports students — such as creating the Elections Commission and separating the judicial branch from the Senate. The motivation behind both initiatives was to expand space for increased involvement and accountability.
Agudelo explained how, upon her election, she examined Wake Forest's Student Government and compared it to other universities to find new areas for improvement. 
"Over the summer with my exec," Agudelo said, "I basically wrote out a proposal about how to restructure Student Government and did benchmarking comparing similar universities to Wake Forest and thought about what would be the most impactful, and what reflects the student needs. What has been done in the past that hasn't worked?" 
"
For the first time, we weren't in the midst of a crisis.
— Pilar Agudelo, Student Body President
Prior to Agudelo's term, Wake Forest's Student Government operated within a two-branch system. The executive branch — made up of the president, treasurer, chief of staff, speaker of the house and secretary — presided over the legislative branch, which included the cabinet, Senate and a variety of committees.
One of the first structural shifts occurred in the Fall 2022 semester, when the Elections Commission became independent of the legislative branch. Previously, the Elections Committee was made up of graduating seniors within Student Government, including members of the cabinet and executive branch. After the bill to create the Elections Commission was passed, the Office of the Dean of Students and the Office of Student Engagement recommended a candidate for chair. By unanimous vote, the Senate passed a bill nominating Catherine Carpenter ('23) as chair of the Elections Commission. From there, Carpenter recruited commission members Claire Hopkins ('24), Megan Waterston ('23), Bre Witt ('25) and Emily Hollander ('26). 
"I think creating an independent commission where it's people that have little to no connection to Student Government and are independently able to review potential violations, the elections packet and think objectively about it without any personal connection is really important," Carpenter said.
Despite the vision to create a separate body from Student Government, some obstacles remained.
"Once we established the Elections Commission, we realized there wasn't really a place for them to be housed," Agudelo said. "There wasn't a branch to house them." 
As a solution, the Senate voted unanimously on Jan. 31 to create the Student Organization Judicial Assembly (SOJA) — a judicial body separate from the legislature. Composed of four associate justices and Chief Justice Alondra Janicek ('24), SOJA was created to hold Student Government accountable for their actions and constitution.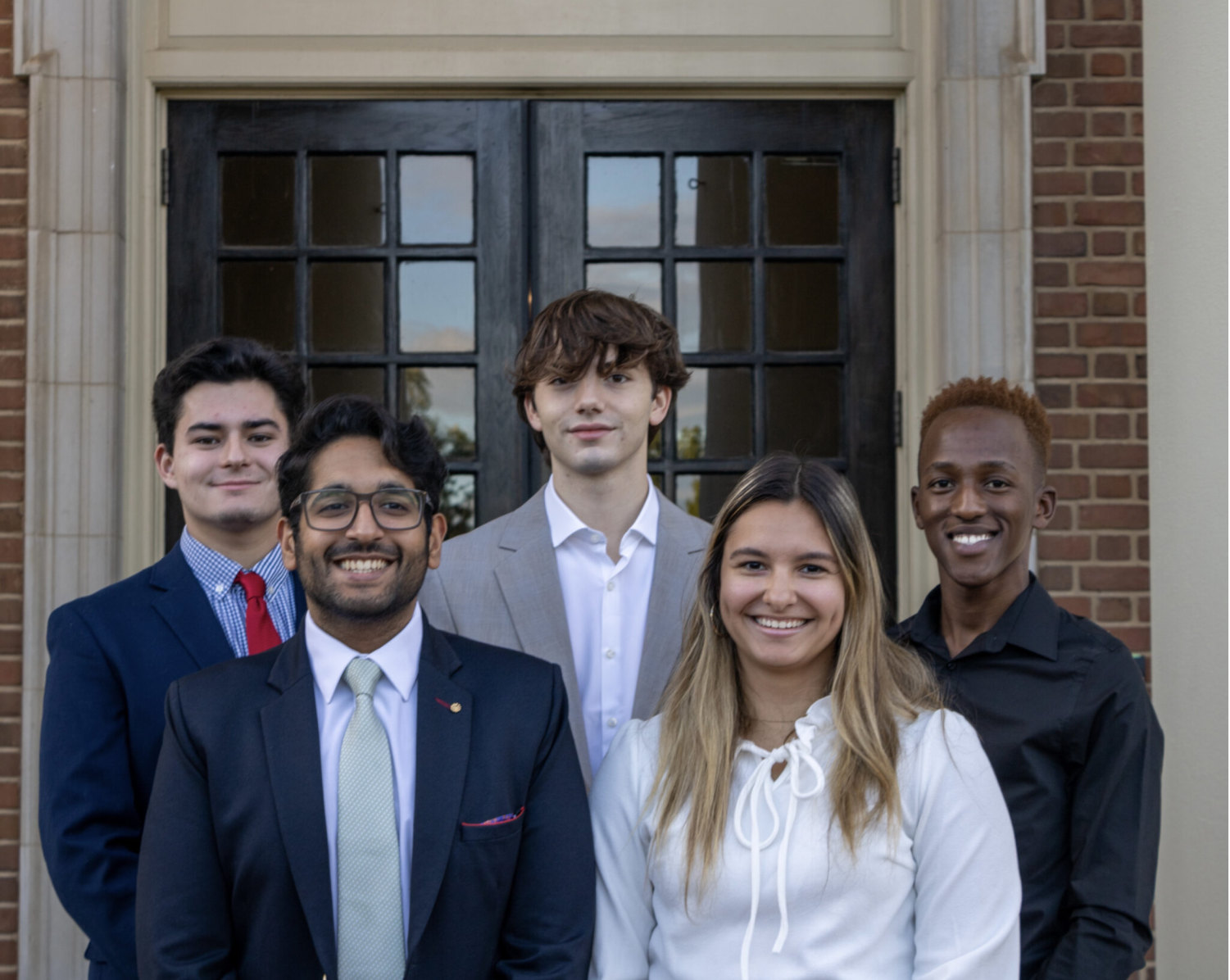 "Both Alondra and I have great hope for SOJA in the next academic year to expand its functions in a more club-facing manner to play a greater role outside of the internal process of Student Government," chief justice pro tempore Aman Khemlani said. "Our hope for the coming year is to expand our responsibilities to become a body that holds organizations accountable and handles inter-organizational conflicts."
As Agudelo enters her last few weeks as Student Body President, she continues working to improve Student Government's structure. A bill is in the works to create the Student Organizations Council (SOC) — which currently operates under the legislative branch — to become a sub-branch of the treasurer. Currently, SOC operates almost independently, without relying on legislation. The shift will allow SOC and the treasurer to provide student organizations with more resources and contacts. 
"This change is a fantastic step forward and will greatly enhance our ability to fully support our student organizations throughout their life cycle," Treasurer Tim Erday said. "Rather than needing to work with one group for chartering and another for funding, groups can now view the Student Organizations Branch of Student Government (comprising the Student Budget Advisory Committee and the Student Organizations Council) as their one-stop shop for organizational support. We hope that this restructuring will serve as a benchmark for future collaboration, and we look forward to continually building the most effective support system for student organizations that we can."
Agudelo hopes that this bill will be passed before the end of the academic year. 
"
If people are passionate, they're engaged. They feel like they're doing something right.
— Jess Schmidt, Student Government Secretary
In the middle of these structural changes, Agudelo and the executive branch also wanted to keep members of Student Government in mind. During the fall 2022 semester, Secretary Jess Schmidt and Chief of Staff Braden Strackman created Social and Professional Activities (SPA) — which organized many social and professional activities to engage student senators. 
"Student Government has a high turnover rate," Schmidt said. "We don't have a lot of junior or senior senators who are not in the cabinet and not on exec. How do we make sure that we are supporting senators throughout their time in Student Government and throughout their time at Wake Forest? And how are we getting first-year senators involved?" 
Activities included networking nights, jeopardy and coffee chats, which is a buddy system that helps members of Student Government connect with one another. Schmidt also explained that committee report presentations during senate meetings have changed — instead of solely co-chairs giving the presentation, any committee member can now present the report. 
"If people are passionate, they're engaged," Schmidt said. "They feel like they're doing something right."
As her term concludes, Agudelo expressed hope that the next executive team will continue the work she started and strive to make Student Government an organization where students can advocate both for others and themselves. 
"The point of Student Government is that you're engaging the student body — because if you're not, then you're not representative of it," Agudelo said. "I think that's what's most exciting and hopeful for me, is that this work won't just get lost in translation."