Looking back on baseball's pandemic season
Head Coach Tom Walter reflects on the 2020 and 2021 campaigns
The spring sports season is currently gracing the Demon Deacon faithful with an incredible baseball season — Wake Forest (29-4 12-2) is No. 2 in the nation — and another gift is to come with the return of men's soccer. Head Coach Bobby Muuss' team will be welcoming nine star-studded programs to Winston-Salem for the Spring Soccer Cup beginning in just two days on Sunday, April 16, and the track and field squad's next two weekends are packed with the Southside Power and Fitness Invitational and then the Wake Forest Invitational.
Truist Field will also host football's spring game on Saturday, April 15. About a month ago, the Old Gold & Black reflected on the 2020 spring game that was scrapped three years ago as the COVID-19 pandemic postponed everything from haircuts to education. 
Just as Wake Forest football saw its team sent home for the remainder of that spring semester, the baseball team had to grapple with cancellations and ever-developing updates from the NCAA as well. Wake Forest Baseball Head Coach Tom Walter candidly reflected on the chaos of the 2020 season in a recent interview. 
Breaking news
"On Wednesday, March 11 we were on spring break and playing at Coastal Carolina," Walter said. "Roughly two hours prior to the game, our players got messages that Wake Forest had extended break by a week due to the spread of the virus."
The Demon Deacons played through that game and weren't able to come out of Conway, S.C. with a victory. But the 10-4 loss wouldn't be the most important decision of the week.
"The next morning…at roughly 11 a.m., I spoke to the Clemson coach, whose team we were scheduled to play in a three-game series beginning the next day, and he assured me that they were still planning to come [to Winston Salem]," Walter said. "By 3 p.m., we learned that the Clemson series was canceled. By noon the next day, the NCAA had decided to cancel the entire season."
"
It was far and away the most heartbreaking moment in my collegiate coaching career.
— Tom Walter, Head Baseball Coach
This timeline, cresting with false hope and crashing with disappointment, is similar to the experience of many coaches and educators around the world. What began as strange news in the midst of coaching through a regular season loss turned out to be confirmation that the Coastal Carolina game would be the last of Wake Forest's season. 
The team wouldn't play a game for another 345 days — the season opener against Northeastern on Feb. 19, 2021.
"It was far and away the most heartbreaking moment in my collegiate coaching career," Walter said. 
A need to adapt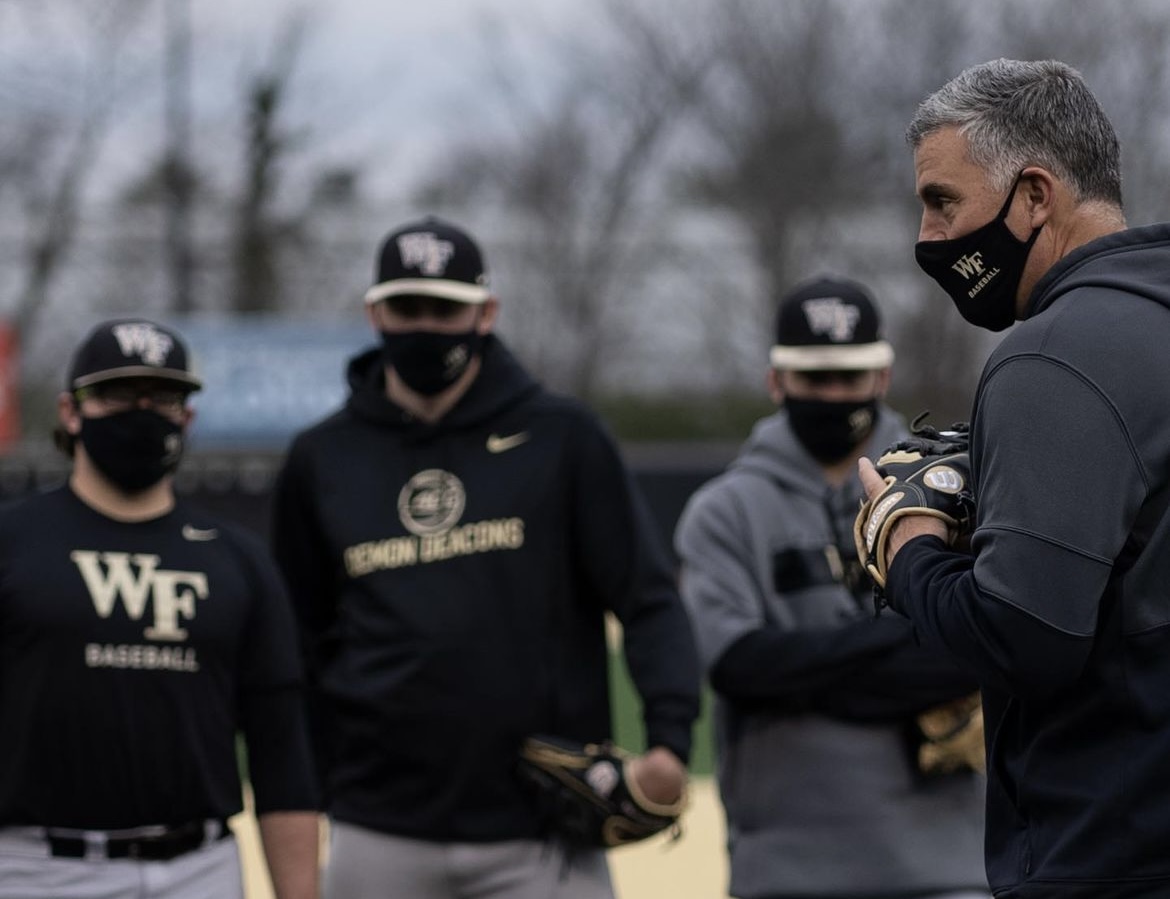 With the majority of the country under lockdown for the next month and a half, Walter and his staff set about maintaining virtual contact among his team.
"Communication was mainly via group text once everyone got home," Walter said. "We tried to communicate daily with our guys and encourage them to stay in touch with one another."
He continued: "Once Zoom hit the scene and became mainstream, we started scheduling Zoom calls every other week or so to stay connected. It was definitely a challenge."
That challenge persisted into the recruitment process for a graduating class that had also seen its last seasons come to a premature close. 
"It definitely changed recruiting," Walter said. "We were having to offer players without them face to face and without in-person evaluations. Some schools that are less ethical than we were began offering everyone, which put pressure on us to make decisions on offers without nearly as much information."
Returning to the diamond
College students flocked back to school in Fall 2020 and with new COVID-19 protocols of varying intensity. 
"We were thrilled to be back in the ballpark and playing ball, but life was much different," Walter said.
While Wake Forest freshmen were balancing making friends and not getting caught maskless by a resident adviser in the common rooms, the baseball team was forced to figure out how to practice while adhering to social distancing rules. Walter recalled that the return brought forth a new set of obstacles.
 "Guys couldn't be in the clubhouse at the same time, we couldn't have in-person team meetings and couldn't share meals together," Walter said. "The team chemistry and camaraderie, [things we] truthfully do best here at Wake Forest, suffered greatly."
Normalcy proved to still be out of reach once the spring season kicked off. Of the first 13 scheduled games, six were postponed or canceled due to COVID-19 outbreaks.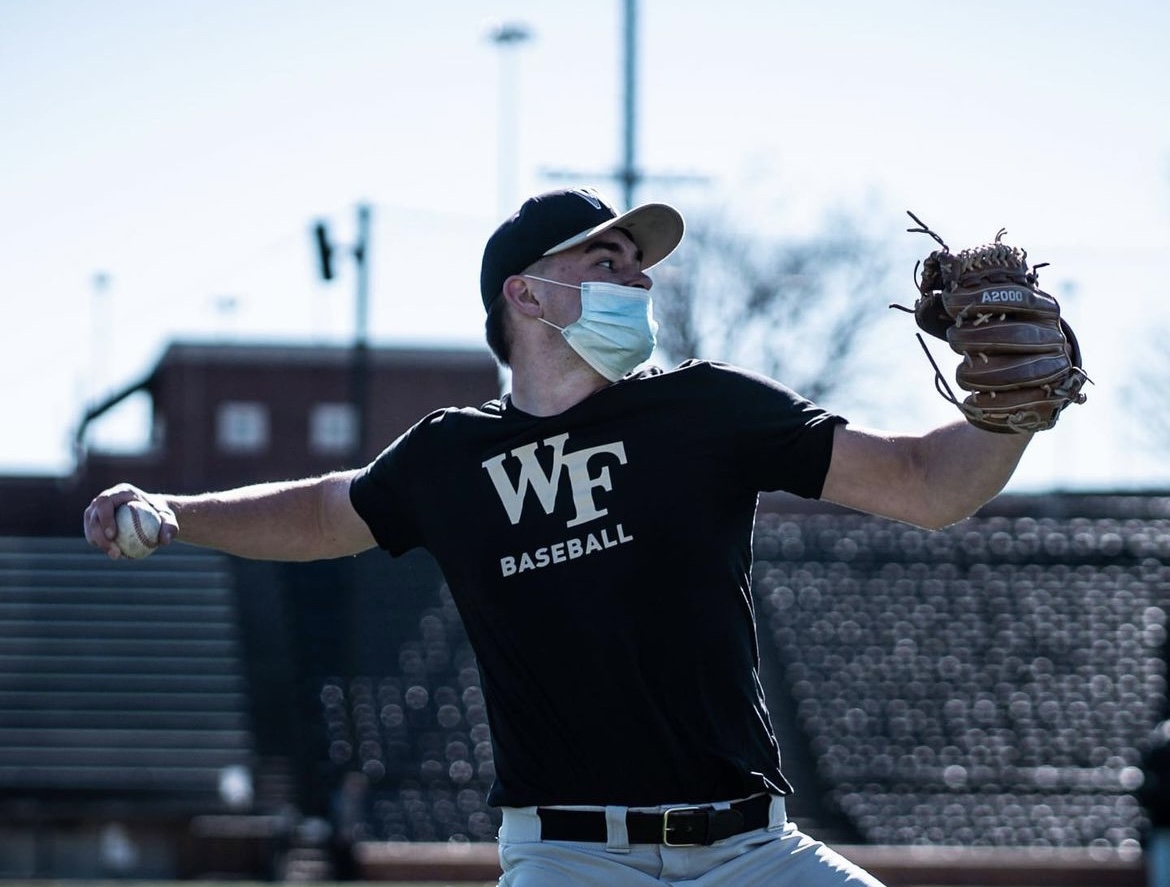 "After the second weekend of the year, we had an outbreak on our team where a dozen players got COVID-19 in a 24-hour period," Walter said. "This shut us down for 10 days. When we went to Miami two weeks later, we had half our roster and had to cancel a game. The team was struggling."
As the possibility of another shortened season became reality, the task of keeping players' minds on the goal — winning as many games as possible — became difficult for Walter.
"We had a bunch of seniors who felt they got short-changed in the draft the year prior and decided to play for themselves and their draft statuses instead of the team," Walter said. "It was a tough couple of months."
While the road never grew smooth for Wake Forest that season — the team finished 20-27. The extra year of eligibility the NCAA provided college players gifted the Demon Deacon some solid players that remain on the team this year. 
From pandemic to powerhouse
The road never did grow smooth for Wake Forest that season as they finished the 2021 season 20-27 and 10-22 in the conference. Whether or not you credit those results to the coronavirus pandemic, there are other impacts that are objectively affecting the game. A prime example is the extra year of eligibility the NCAA awards to student athletes who had a season scrapped by COVID-19. 
"I would say the extra eligibility has helped the other teams in our league more than it has helped us," Walter said. "It is hard for us to get transfers at Wake Forest.  Historically, the school just doesn't accept enough of the transferable hours."
Wake Forest has received some graduate transfers who could help contribute by way of the extra year of eligibility; however, Walter believes other schools have received more.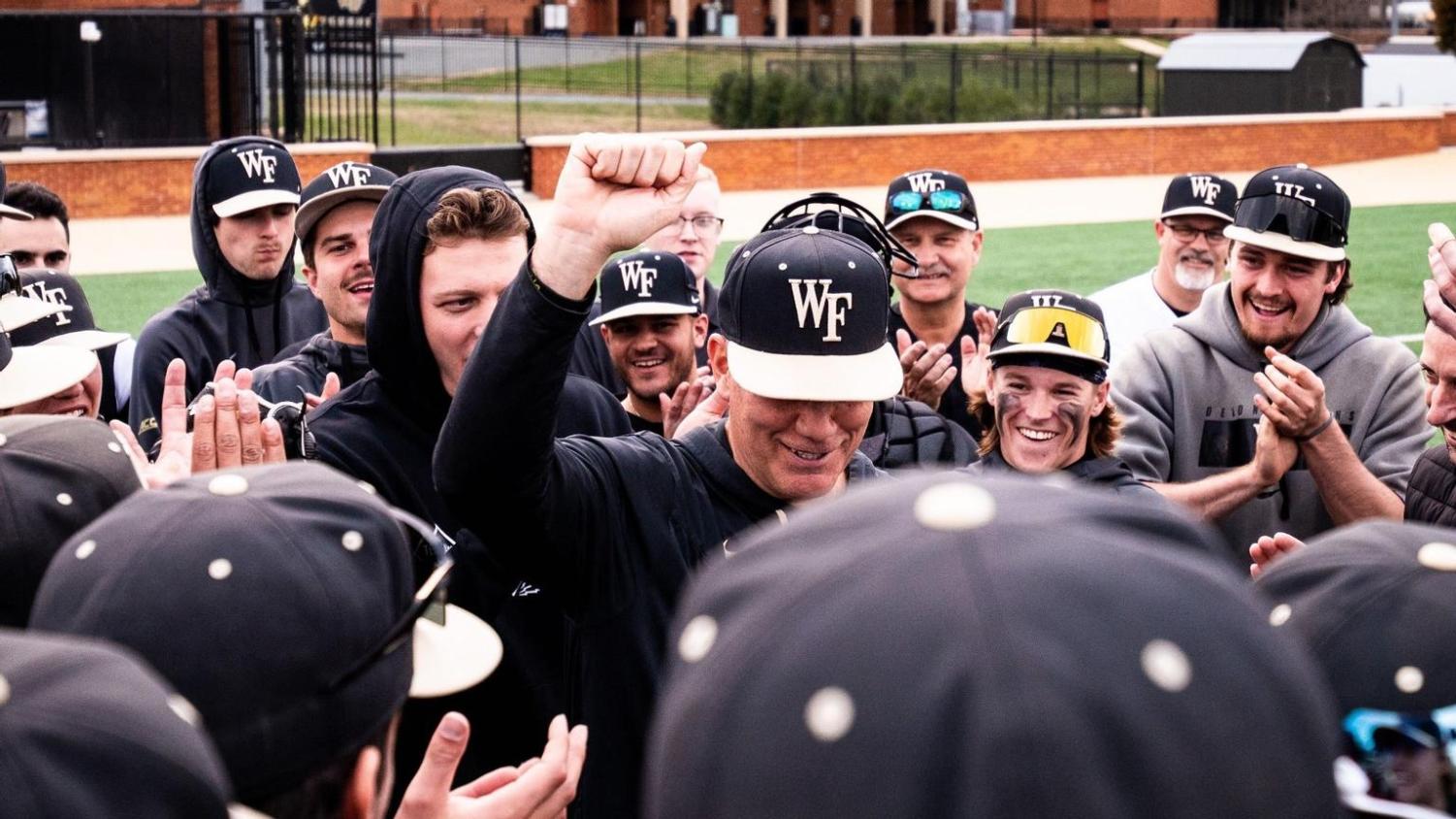 "We had gotten some graduate students from Georgetown, Lafayette, Dartmouth and NYU who had an extra year due to COVID-19," Walter said "They have helped our club."
Graduates Kyle Joye, Chase Walter and Cole Roland are among these players and are equal parts in the so far incredible 2023 season. The 2020 season was cut short for everybody, and the Demon Deacons' 2021 campaign fell flat. But the years since have seen Wake Forest explode onto the scene as a powerhouse in college baseball. The 2022 team tallied more than 40 wins and each won a game in the NCAA Regionals and ACC Baseball Championships. This year's squad is ranked No. 2 overall in the country and is posed to make a deep postseason run. 
The Demon Deacons will get another chance to prove themselves this weekend with a series versus No. 10 Louisville.