English professor's future unclear after students uncover explicit images of him on social media
Reports of sexual and pornographic content began circulating on an anonymous social media site in early February
In early February, posts began to circulate on the anonymous social media app Fizz about associate English professor Dr. Omaar Hena. The posts referred to photos and videos Hena posted of himself on Instagram and Reddit, which ranged from sexually suggestive to pornographic. 
Hena has been posting sexually explicit content of himself on the internet for at least the past seven years, an English professor told the Old Gold & Black on condition of anonymity. The professor also said the content had caused discomfort among some faculty members familiar with them. Hena did not immediately take down the images — a few of which are still viewable on Reddit — in which he is naked and fully identifiable, even as student chatter about the images swept Fizz. He continued to teach his undergraduate and graduate classes. 
That changed in mid-February when students received an email that Hena had been put on a leave of absence. The email gave no explanation as to why Hena may have been placed on leave. Hena's 200-level English course and first year seminar were picked up by colleagues. The Old Gold & Black learned from a source who declined to be identified that a Title IX complaint was filed against Hena, though we could not confirm how or if the complaint is connected with Hena's sexually explicit online behavior. Additionally, although Wake Forest's Title IX policy allows the university to put a professor on leave if there is a complaint against them, it is unclear whether the complaint is related to Hena's leave of absence. 
Title IX complaints cover a range of allegations. The Old Gold & Black's reporting does not suggest sexual contact between Hena and students. Title IX Director Aishah Casseus told the Old Gold & Black that she could not confirm or deny the existence of a Title IX complaint and therefore declined to comment.
Hena did not respond to the Old Gold & Black's repeated requests for comment. Chair of the Department of English Dr. Jeff Holdridge, Provost Dr. Michele Gillespie, Interim Dean of the College Dr. Tony Marsh all repeatedly declined to comment. 
It is unknown if Hena will be returning to teach at Wake Forest. On Feb. 22, Hena's name was included on a list of Fall 2023 English courses in a presentation shown at the Department of English's new major orientation. Currently, Hena is not listed as teaching any Fall 2023 courses on the registration portal, available through the Wake Information Network (WIN). 
After Hena became the topic of conversation on Fizz, students began to follow him on Instagram. The same source who told the Old Gold & Black about the Title IX complaint also said that Hena would communicate with current undergraduates, graduate students and former students at night via social media. The Old Gold & Black reviewed conversations over Instagram direct messages between one sophomore, whom the Old Gold & Black will not name for privacy reasons, and Hena. The conversations began on February 10, 2023, at 6:40 p.m. Hena messaged the student first, saying "Thanks so much for following!" with a purple heart emoji. The student replied "of course !" to which Hena responded: "Love your queer energy. And I've been a fan of wake radio people forever" with purple heart, sparkle and rainbow emojis. Hena and the student continued to chat, and Hena told the student he would be willing to "meet up for a drink" with her and "any folks" in Wake Radio.  
While the university's faculty handbook makes it clear that sexual relationships between students and faculty are prohibited, the handbook is rather vague when it comes to outlining what faculty can and cannot do online. 
If Hena violated university policy, it is likely a violation of this statement: "Faculty are expected to conduct themselves in a manner consistent with generally accepted standards of conduct and behavior for the profession."
It is also unknown how Hena's online behavior became apparent to students, but it became the dominant subject on Fizz two months ago. Some of the posts made jokes about Hena while others expressed sympathy for him and even outrage that he was no longer teaching at Wake Forest. 
One user posted: "F*ck y'all for getting Omaar Hena fired. Even though he posts heinous things, it's his choice, and he was by far the best professor I've had at this school." That post received 164 upvotes. 
Another user wrote: "Let's all go on strike to bring Omaar Hena back." 
In a February 2023 post on Rate My Professors, a student gave Hena a 5 out of 5 rating and commented: "His online persona is inappropriate, however, he is a great professor with great insight on the topics he teaches." 
For other students, Hena's online behavior negatively impacts their perception of him as a person and professor. 
One student on Rate My Professors gave Hena a 1 out of 5, the lowest possible score, and commented "@omaarcomin Very inappropriate Instagram." 
Hena's Instagram, now under the handle @oiedevivre (previously @omaarcomin), is now on private. His Instagram content is milder than his Reddit account. The Old Gold & Black reviewed an Instagram post of Hena posing in an Aladdin costume in a Wake Forest classroom — listing "Wake Forest University" as the photo's location. One commenter @janescluesman wrote "Has anyone asked for a magic carpet ride yet?" employing a "grinning face with sweat" emoji to which Hena responded "OMFGG I wish!!!," employing a "woman genie" emoji. (Editor's Note: All emoji characterizations come from unicode.org).
In some videos on Reddit, Hena is seen fondling his genitals while looking into the camera. In many photos, which contain suggestive captions such as "wanna ride?" or "dirty dirty boy," Hena is posed so his body and genitals are visible. In at least one photo that is still viewable on the site, both Hena's face and genitals are visible. 
One student in Hena's first year seminar, who spoke to the Old Gold & Black on the condition of anonymity, said that she first heard about Hena's online presence at a fraternity party, when a friend showed her Hena's Instagram.
"When I was in class [afterward], I never really thought about it again," the freshman said. "It never really weirded me out."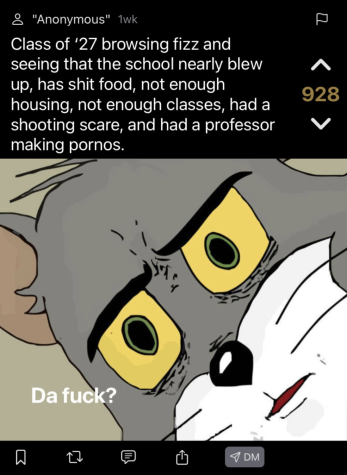 The Old Gold & Black reached out to other students in Hena's classes and in the English department, who all either declined or did not respond to the Old Gold & Black's requests for comment. At least three female English majors on staff at the Old Gold & Black have said that they would not feel comfortable in a classroom with Hena teaching. Other staffers, both male and female, however, did not share that concern. 
Another Fizz post raised concerns about how Hena's actions might affect the university's reputation, especially since prospective and newly admitted students are joining Fizz to observe Wake Forest culture. On Admitted Students Day, a user shared a meme with the caption: "Class of '27 browsing fizz and seeing that the school nearly blew up, has shit food, not enough housing, not enough classes, had a shooting scare, and had a professor making pornos." 
The post received more than 900 upvotes. 
The question remains whether Hena, a well-liked, tenured professor who is an undergraduate alumnus and has taught for more than 15 years at Wake Forest, will return to the classroom come August or any other time in the future. 
Aine Pierre contributed reporting to this article.
View Comments (17)
About the Writers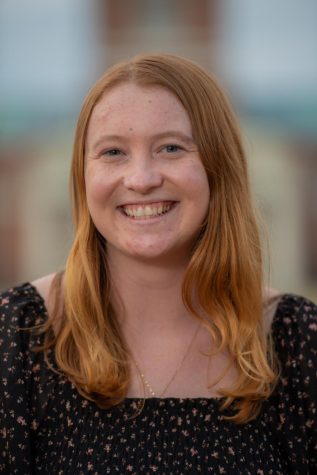 Christa Dutton, Editor-in-Chief
Christa is a junior from Raleigh, North Carolina, majoring English and minoring in journalism and communication. She spends her free time reading, running...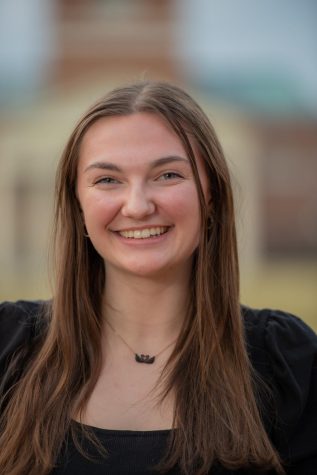 Maddie Stopyra, News Editor

Maddie is a sophomore from Rural Hall, North Carolina who is majoring in English and double-minoring in journalism and psychology. In her free time,...