Since the release of the 2024 U.S. News Best National Universities ranking on Sept. 18, Chinese international students have been grappling with what Wake Forest's drop in ranking means for them. In the latest rankings, Wake Forest is ranked No. 47 — 18 spots down from the university's position at No. 29 last year. 
The U.S. News is one of the primary reasons students from China get to know and choose American universities, including Wake Forest, students say. Many famous Chinese study abroad institutions, such as Palm Avenue, also publish a series of university recommendations, and rankings change after the U.S. News rankings are updated every year. After the release of 2023 rankings, institutions like Palm Avenue have downplayed their recommendations for Wake Forest. 
Without prior experience studying abroad, many Chinese students say they and their parents depend on rating agencies, such as the U.S. News and the QS World University Ranking (in which Wake Forest is not highly ranked), for quick stats and ready-to-go information. Wake Forest, as it had been historically ranked among the top 30 in the U.S. News, was attractive to many Chinese students and their parents. To these families, attending a top-30 university in the U.S. could signal better education, better campus environment and a boost in a future job search. 
Now that the university is no longer in the top 30, some Chinese students have applied to transfer from Wake Forest. The Old Gold & Black has talked to about 20 Chinese students, many sophomores and juniors, who say they have applied for transfer — two have already gotten acceptance from University of Michigan. The concrete number of transfers will not be known until transfer decisions are released, but conversations about transferring have lingered among Chinese students throughout campus. 
Story continues below advertisement
"My friends freaked out when we saw the news while playing pool at Zick's," said Harry Wei, a freshman from China. "They suddenly lost interest in finishing the game and were anxiously searching on their phone to confirm it."
Wei continued: "Later, I heard that they decided to transfer."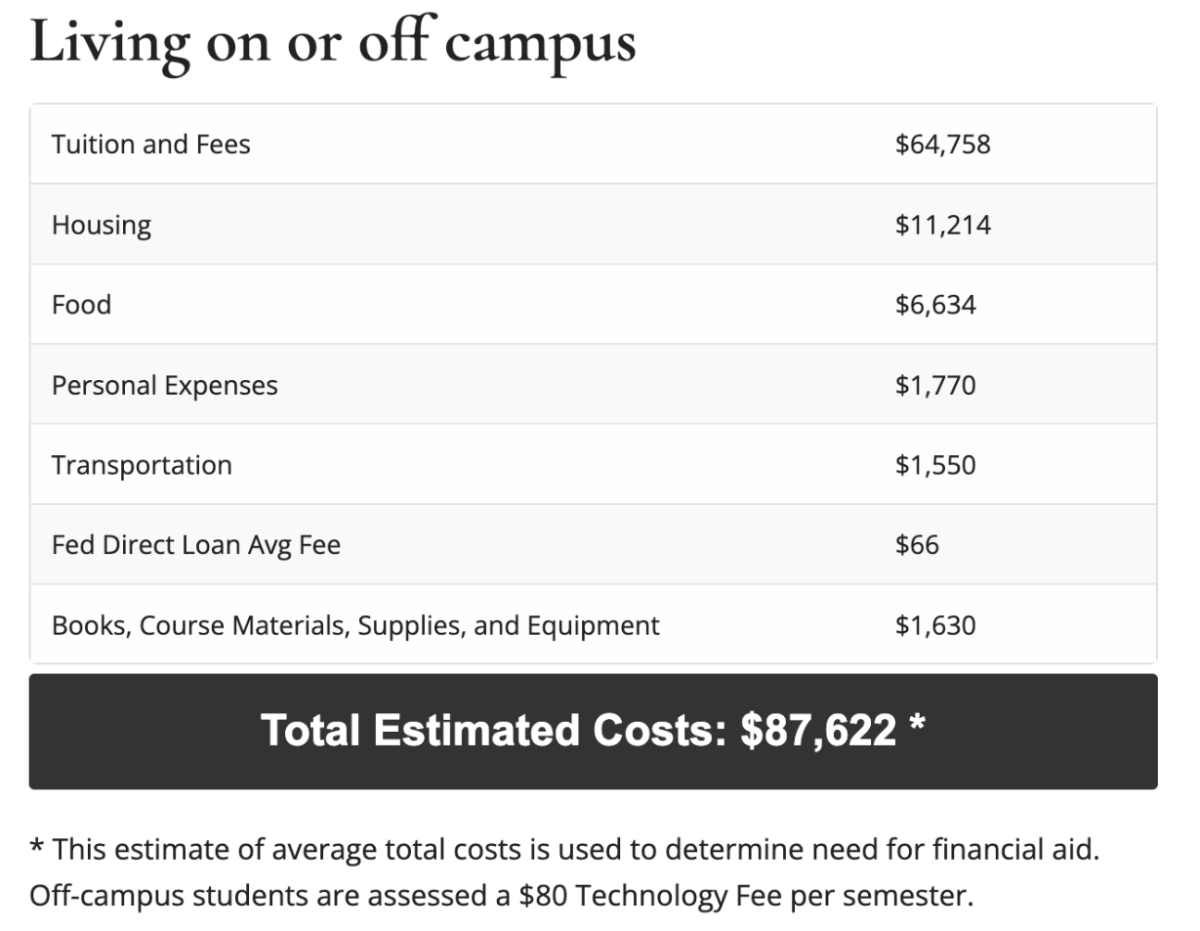 Chunduoer Yang, a sophomore who intends to transfer out of Wake Forest, expressed concerns about how the drop in ranking will impact her job opportunities in China. 
"A big concern of this [new ranking] is that Wake Forest itself is not well-known back in China," said sophomore Chunduoer Yang. "Q.S. (Quacquarelli Symonds) ranking is something Chinese companies and institutions look at significantly, and we can hardly see Wake Forest on that list (Wake Forest is ranked in the 700-710 range of these rankings). The top-30 rank in the U.S. News, which was once almost the only statistical affirmation of Wake Forest, now no longer exists."
The two important ranking systems companies in China used to consider hiring candidates are QS and the US news. Chinese companies like QS because they put some of the domestically-recognized, top Chinese universities at the top of their list, so these institutions become top of the world in the rankings. As a rule of thumb, they generally think only the top 30 in the U.S. News ranking are comparable to the top hundred in QS. For example, many cities in China now have lucrative within-China immigration opportunities that are open to students who have gone abroad to study at top-ranked American institutions. Cities like Shenzhen and Shanghai have various incentives programs, including bonus money, better social security and allowance to purchase tax-exempt cars, to attract and reward talented people to migrate.
Some Chinese students believe that their ability and academic effort are of a higher quality than what one might expect from a student at a 47th-ranked university. Sophomore Andy Shen expressed concern about future job prospects, saying that if he was unable to obtain a U.S. visa to stay and work, he would struggle to get a job back home in China. 
"I plan to work harder," Shen said. "Before this, I knew I wanted to apply to a Master's program, and now I really need to graduate from a good Master's and maybe get a Ph.D. degree so that my undergrad won't seem worthless."
Vice President of Innovation and Career Development Andy Chan expressed that employers may not place heavy emphasis on the U.S. News rankings. 
Chan has asked many employers if the rankings affect their intentions to recruit Wake Forest students, and they "resoundingly answer no." This response includes several global brands who hire for roles around the world, such as Deloitte, General Mills, P&G, PepsiCo, Newell and Volvo.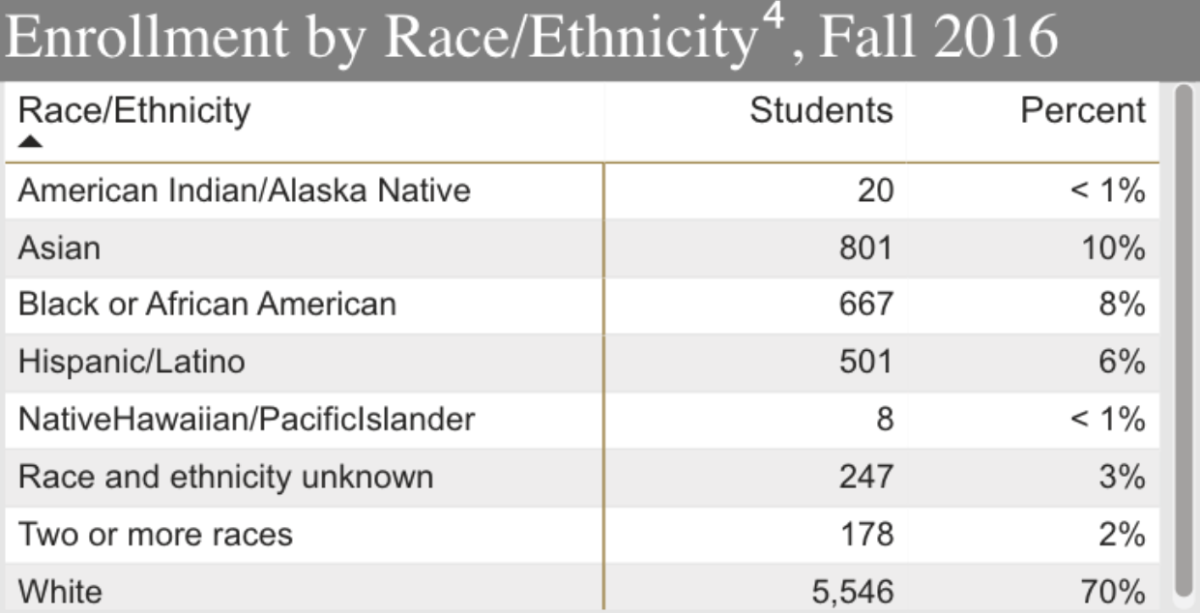 "When deciding to recruit talent from colleges and universities, recruiters prioritize several factors, but media rankings are not one of them," Chan told the Old Gold & Black last month. "In a Gallup-Strada survey, about 9 out of 10 employers said they do not focus on college rankings when making hiring decisions. Employers are much more interested in a university's past success in producing talented graduates who are able to excel in their careers." 
Junior Zhiqui Ye said she had confidence in the education Wake Forest provides and in her future prospects.
"The school ranking is only one of many standards for the external environment to evaluate me," Ye said. "My academic ability and resume are my advantages, and I don't think the ranking of the school can easily cover up those shining points."
Ye expressed that knowing what to focus on and "being resilient to the external world" is the best and most consistent method to cope with the multiple narratives surrounding the rankings in the media.
Wei, who attended a high school in Maryland before coming to Wake Forest, said he chose to come here from a list of other top-ranking schools. He said that Wake Forest resembled his high school in areas such as small class sizes and relationships with instructors — factors that are not considered in this year's U.S. News rankings.
"My school had about 200 students in total," Wei said. "We had small class sizes and close relationships with our teachers, and I thought Wake Forest was just like that."
However, some students believe the rankings will influence the number of people who apply to Wake Forest from abroad. James Fu, a junior from China, who is also the president of Wake Forest's Chinese Students and Scholar Association (CSSA), foresees a future where Wake Forest becomes less attractive to international students. 
"Chinese international students are already paying a stifling tuition of close to $90,000 to come to study here, not counting daily expenses," Fu said. "Before the ranking dropped, they had a good enough reason to justify the cost. But now, why would future international applicants choose Wake Forest over many other schools, which have higher rankings and lower costs?"
Update Nov. 14: This story has been updated to clarify and attribute claims made in the first few paragraphs.