Wake Forest men's soccer drew the No. 10 overall seed during Monday's NCAA Tournament selection show, extending the Demon Deacons' postseason appearance streak to 13 seasons. The ACC Atlantic Division champions (11-2-5, 4-1-3) own the nation's second-longest streak behind Indiana — qualifying for the last 37 College Cups.
The tournament contains a field of 48 total teams, 16 of which receive an automatic bid into the second round. Six of the seeds went to ACC teams — No. 2 Notre Dame, No. 3 UNC, No. 7 UVA, No. 9 Clemson, No. 10 Wake Forest and No. 15 Duke — the most of any conference. 
The initial four rounds will be located at non-predetermined campus sites, providing home-field advantage to the higher-seeded teams. The semifinals and finals will be held at the Lynn Family Stadium in Louisville, Ky.
In order to win their first national championship since 2007, Wake Forest will have to face a gauntlet of strong teams in a single elimination-style bracket. Their first match will be at home against either Big 10 Conference champions Indiana (12-4-4) or Atlantic Sun Conference champions Lipscomb (10-3-4). 
Story continues below advertisement
If Wake Forest wins, the Demon Deacons will most likely travel to Charlottesville to take on No. 7 UVA. If that match ends up a success, Wake Forest will either travel to South Bend to avenge a 1-1 draw against Notre Dame — the only team in their quarter of the bracket that Wake Forest has played so far — or host the Duke Blue Devils to determine who moves on to the semifinals.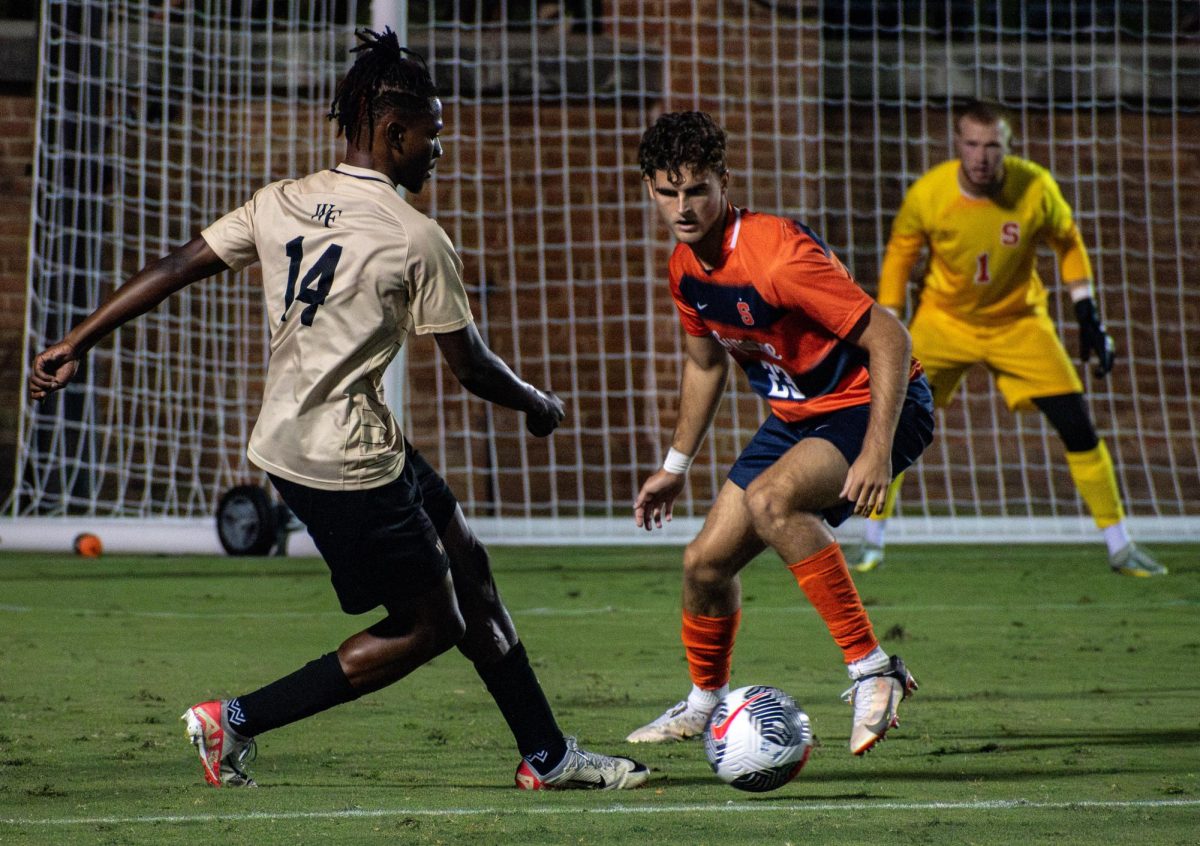 In an NCAA tournament, having the higher seed does absolutely nothing to guarantee a win (think March Madness). The Demon Deacons are still confident in their abilities to keep dancing.
"I think getting the 10th seed is a testament to the work we've been putting in all season," senior midfielder Jahlane Forbes said. "Our quadrant of the bracket is going to be challenging with the amount of talented programs in it, but playing in these games and moments is why we chose to play at Wake Forest." 
After a first-round exit in the ACC Tournament, Wake Forest has turned their disappointment into motivation. 
"We have to let go of the mistakes we made and remember the lessons we learned," junior defender Bo Cummins said. "It definitely sucks from that loss, but it also has encouraged us to work harder for the national championship trophy."
Cummins continued: "The main component that I think this team could really use is being in the moment, by having an opportunity every day to play the sport you love with a great group of guys around you… If we have the confidence and the belief that this team can make it far, then that is going to set us far apart from other opponents."
Postseason action begins Thursday, Nov. 16 as 32 teams fight for a spot in the second round.
Wake Forest will host either Indiana University (12-4-4) or Lipscomb University (10-3-4) on Sunday, Nov. 19. Kickoff at Spry Stadium is set for 5 p.m.