Generation Action aims to unite student voices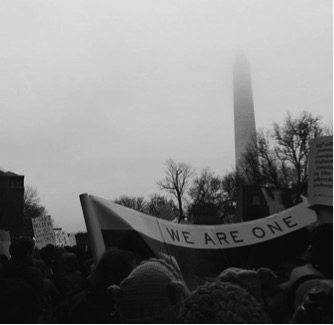 A new Planned Parenthood inspired group focuses on promoting the individual rights and choices of women.
Through the launch of a Planned Parenthood Generation Action organization based on campus, students plan to raise their voices to protect the rights and personal choices of women and the LGBTQ community against the possibility of their movement being curbed or silenced by recent adjustments to our nation's government.
At the group's first emergency action meeting, held on Jan. 27, freshman Olivia Andreini outlined the purpose of bringing a branch of the organization to campus.
According to their personal mission statement, Generation Action aims to stress concern for nationwide actions that "pose a threat to women's health, sexual health, LGBTQ rights and the interests of The Planned Parenthood Federation of America and Action Fund."
In light of recent restrictions, as well as the warning of federal funding cuts or legislation that helps protect these political interest areas, Andreini and her fellow students wanted to inspire other Wake Forest students to help reverse what has been done or prevent what may happen.
"The incredible thing about Generation Action is that it is a community of more than 275 campus groups around the U.S." Andreini said.
Although the club is not yet officially chartered at Wake Forest, Andreini has made her idea into a reality.
"I want to establish a club where students can turn their advocative thoughts, discussions and Instagram posts into productive action," Andreini said.
Wake Forest's Generation Action unveiled a five-step action plan to begin to spread awareness and expand the opportunity of involvement to all students.
First, students can share the emergency guide detailing how to personally take action with whomever they feel comfortable contacting. Then, anyone can become an official defender of the cause, receiving consistently updated info. The third step is to reach out to local North Carolina Senator Richard Burr in order to stir conversation in Congress in hopes of potentially initiating the rejection of the appointment of congressional members that could halt the progress of equality in this country. Then, students are asked to sign a formal letter to congress, and finally to start a phone tree, spreading the word at a rapid pace.
"Today's political figures need to be concerned with the voice of tomorrow's political figures — college students," Freshman Julia Mileski said. "It is necessary for the younger generation to speak directly with congressmen and proliferate their opinions through society. This plan is one way all students can get involved, not simply those already signed up to take part in Generation Action.
Planned Parenthood Generation Action is "a network of young activists across the country who organize events on their campuses and in their communities to mobilize advocates for reproductive freedom, raise public awareness about reproductive health and rights, educate young people about sexual health and create lasting change in their communities."
This nationwide cause also aims to create intersections and spark the interest of younger generations concerning other relevant political issues as well, advocating the importance of taking personal political action, no matter the issue at hand.
"Current students, and really all youth in general will be the ones inheriting America," said Freshman Caleb Woody regarding the importance of a unity of voices for not only women and the LGBTQ community, but also for one another and everyone in between. "We have a vested interest in ensuring that the America that we inherit is functioning effectively for citizens. By protesting and making change now, we are doing just that."