Award-winning author to visit campus this month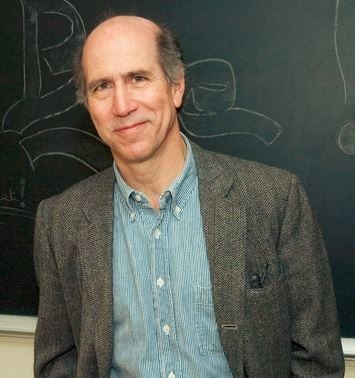 Award-winning poet, novelist and professor of creative writing at Appalachian State University Joseph Bathanti will visit campus as Wake Forest's Writer-in-Residence from Feb. 20 to Feb. 24.
Bathanti will read his poetry and prose on Wednesday, Feb. 22 at 3:30 p.m. in the ZSR Library Auditorium as well as answer questions from students, staff and faculty. The event is open to the public and a reception will follow.
"I plan to read from a selection of my work from fiction and non-fiction," Bathanti said. "I'm going to read a sampling of that work and answer questions, as many questions as people want to throw until the cows come home."
Bathanti, a former Poet Laureate of North Carolina nominated by Governor Perdue, has published over 20 award-winning works of poetry, short stories, novels, memoirs and essays.
Tom Phillips, an associate dean and director of Wake Forest Scholars has helped organize this event from across the pond in Vienna, and is sure Bathanti will contribute to Wake Forest's vibrant creative writing culture.
"He has a genuine and powerful voice for everyday people struggling to make sense of and forge a better life," Phillips said.
During his brief time as Writer-in-Residence at Wake Forest, Bathanti will interact with the university's creative writing students and their faculty, conducting workshops with students of Amy Catanzano, Eric Ekstrand, Carter Smith and Eric Wilson's classes.
"There's such a great talent in North Carolina, and I'm so excited to hear the Poet Laureate of our state," creative writing student Hannah Lafferrandre said. "I'm interested in his musings on faith, community and place because all of those subjects bleed into all areas of my life as well as my writing."
In addition to the poetry reading on Wednesday and visits to creative writing classes, Bathanti will spend time with Wake Forest's ROTC Senior Cadet Corps.
"I'm going to share with the veterans what I've been doing, share some writing and try and elicit response and have a really open discussion with them," Bathanti said.
Bathanti has worked with armed service veterans to use creative writing as a form of expression and recovery in the response to physical and emotional scars from active duty, and has also recently been named the Charles George VA Medical Center Writer-in-Residence in Asheville, N.C.
"Typically the Poet Lareate goes into hospitals, schools, prisons, libraries and the sort, but I also had a signature project," Bathanti said. "My signature project was working with veterans to really harvest their stories through personal essay, poetry sessions."
Bathanti is the author of many award-winning works of poetry short stories, essays and novels, including Restoring Sacred Art, East Liberty and Half of What I Say is Meaningless, which was the winner of the 2012 Will D. Campbell Award for Creative Nonfiction.
Although Bathanti is a graduate of the University of Pittsburgh, he and his wife are looking forward to visiting Wake Forest's campus, as one of their children was a Demon Deacon graduate in 2009.
"I have good friends at Wake Forest," Bathanti said. "It is like one of those campus homes to me."