The South Asian Student Association and Hindu Student Association's annual celebration of Holi, the Festival of Colors, involved free Indian food, music, dance performances, water balloons and powdered color. The ancient Hindu festival traditionally marks the start of spring and new beginnings.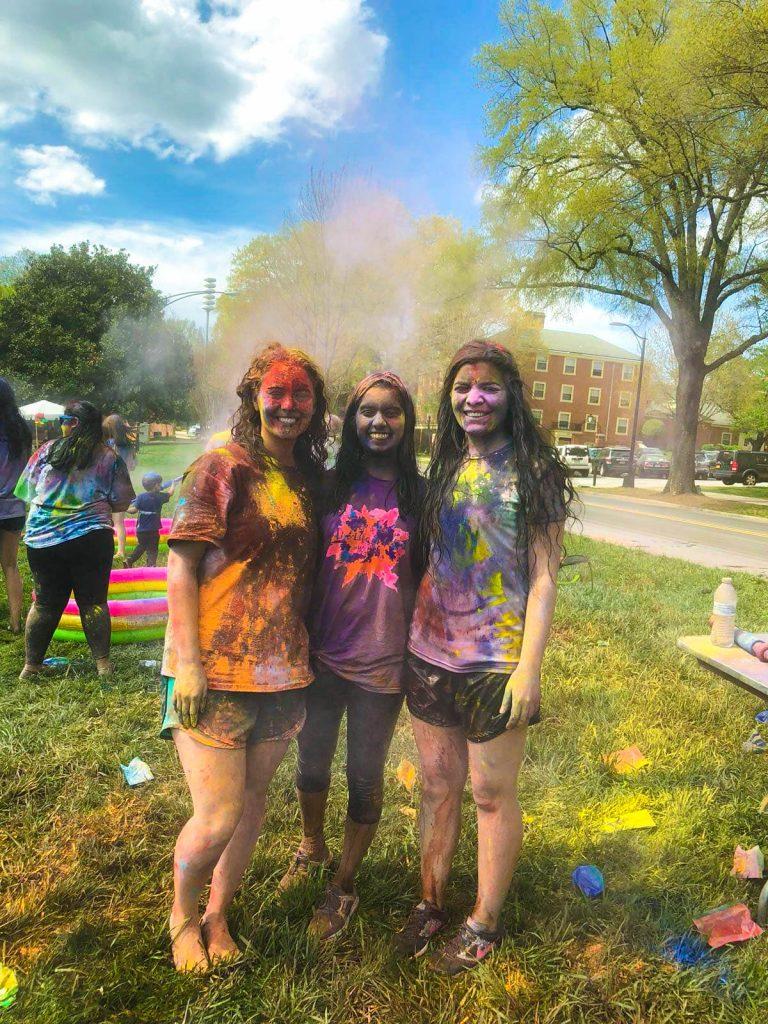 "People of all backgrounds [can] come together," freshman Savarni Sanka said.
Students enjoyed traditional food from the Indian subcontinent, including mango lassi, chicken 65, samosas and paneer tikka, which is made from South Asian cheese.
"I won't remember sneezing purple for the rest of the day, but I will remember the experience of celebrating Holi with all of my friends," sophomore Krishna Chopra said.
Story continues below advertisement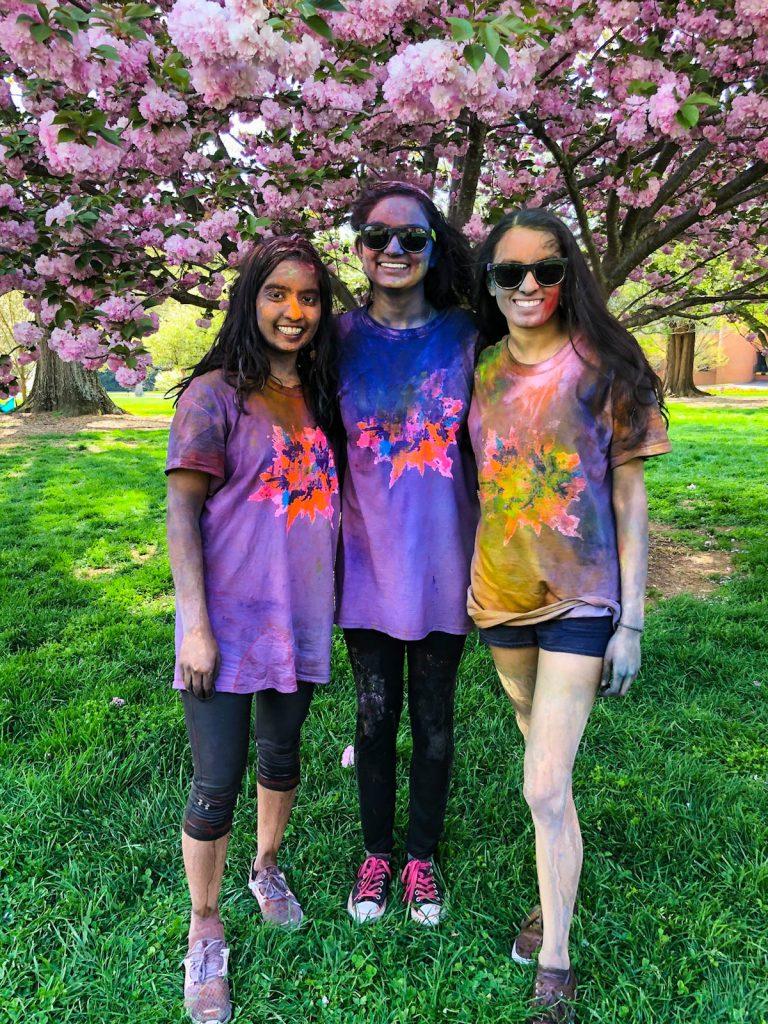 In the six years SASA and HSA have held Holi, attendance has grown from 25 to hundreds.
Water fights are also a traditional part of Holi. Water guns called pichkaris are used on the Indian subcontinent.
After a performance by Deacon Dhamaal, Wake Forest's Bollywood fusion dance team, students threw dyed rice flour and water balloons at their friends.