"A wizard in the classroom," "incredibly knowledgeable as well as very fair, kind and encouraging," "fantastic professor" and "influential scholar in his field" are all phrases students have used to describe Dr. David Coates.
Coates passed away on Aug. 7 in Asheville, NC after battling an illness, leaving a void not only in the politics department but also on the greater Wake Forest campus.
Most recently recognized as the Worrell Professor of Anglo-American Studies, Coates worked as a Wake Forest faculty member for nearly 20 years, after having been hired in 1999. Before joining the Demon Deacon family, he taught at University of Leeds, University of Manchester and University of York, where he'd completed his undergraduate studies.
"Dr. Coates was a respected academic, a dedicated professor and an irreplaceable asset to our university," Rose O'Brien ('18) wrote in a tribute to Coates for Wake Forest Magazine. "But more than that, his students loved him because he was a good person, a friend and our mentor. No amount of literature … can describe the dynamic and genuine person we knew in him."
Story continues below advertisement
A native of England, Coates pursued his PhD in political science at the University of Oxford.
With an impeccable mustache and a disarming British accent, the political economist regularly sought out students to engage deeply with the Wake Forest education. His charisma and humor drew hordes of students to sign up for his classes and his office was regularly filled with many students waiting outside.
"Dr. Coates saw the potential in every one of his students and genuinely wanted us to succeed not just academically, but as well-rounded individuals. He always made class engaging with an almanac brain of knowledge and a cunning sense of humor," junior Paige Nordland said. "For me, Wake Forest has become a community because of the people, faculty, and friends who share it, and it with great honor that Dr. Coates was one of those mentoring figures."
On the university's motto, Coates once said, "If Pro Humanitate is to be more than an empty phrase, Wake Forest students have to engage with the complexity of the human condition and seek ways to improve it," according to Wake Forest Magazine.
During his tenure at Wake Forest, he taught in the Department of Politics and International Affairs, served as President of University Senate, was honored as a Poteat Lecturer and earned the Student Government Legislature Excellence in Teaching Award.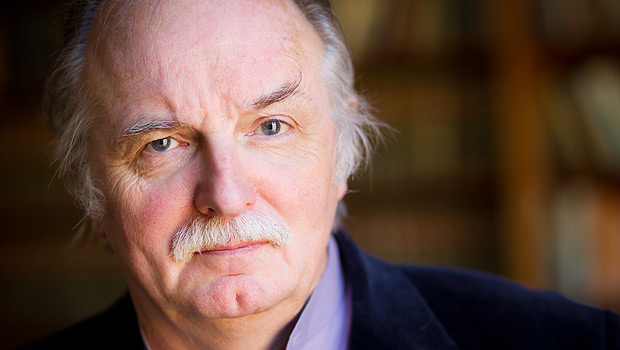 "The Wake Forest community lost one of its best professors and mentors in Dr. Coates," Kyle Tatich ('18) shared on Twitter following Coates' passing. "It was an honor to know him and take his class this past spring."
Tatenda Mashanda ('17) also spoke highly of Coates on Twitter. "My mentor, my comrade, and partner in the struggle. My heart wants to cry but I know he would rather have me honour his memory and legacy by continuing to fight for the cause of freedom and what is just for society. The world has lost an intellectual giant," Mashanda said.
Coates' classes featured readings from economists and pundits from across the ideological spectrum; he could explain Adam Smith just as well as he could Karl Marx, pouring into the details of each argument and exhibiting knowledge and analysis rarely matched by other faculty.
He thoughtfully structured his courses to encourage a staple of the Wake Forest education: the student-faculty relationship.  From having students sign up for an introductory office hour appointment to tailoring his curriculum to suit student passions, Coates loved to invest deeply into his students. 
His amiable care for his students is partially why so many will deeply miss his towering presence. His ability to rally those around him for a cause will be another missed quality of his.
But the work of Coates will not stop. On his blog site it reads, "democracy is about the power of your voice." The British professor, at the very least, has made a lot of young voices much louder and more thoughtful.
His investment in students will yield a generation of critical students — from various ideological backgrounds — questioning the state of policy, economics and social good.
His work and publications on economic systems and labor relations has influenced the economic and policy dialogue both domestically and abroad. In his life, he authored over 20 books and contributed to many more as an editor.
Coates, to put it mildly, was a voracious reader and writer capable of cranking out many pages worth of material.  He has received acclaim for his many books and publications, including most recently from PBS NewsHour's Judy Woodruff and Larry Elliot, economics editor for The Guardian, for his most recent book, Flawed Capitalism.
Coates' recent work has been acclaimed as a policy roadmap for the center-left to embrace as a reaction to President Trump's wave of policy. Up to his very last days, Coates was actively engaging in vital political dialogue — something which wouldn't surprise any student whom worked with the beloved Brit.
Wake Forest moves forward with the wisdom which Coates imparted. His legacy will be of a man who cared deeply for his students, his academic colleagues, and the Wake Forest community.
In turn, Coates exhibited an embodiment of Wake Forest quality and authenticity. 
May he rest in peace.