Giles to make decision in Winston-Salem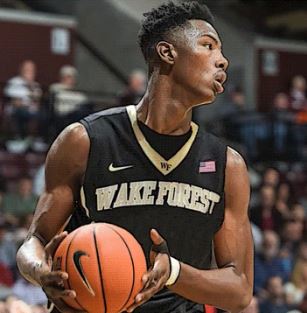 It is crunch time for No. 1 recruit Harry Giles as he will take his fourth and final official visit this weekend to Duke University.
There is no doubt that Wake Forest fans will be relieved when Giles' decision is made as many have emotionally invested themselves in the process, reading frequent recruiting updates and following the 17-year-old's social media posts. Moreover, there was a day in September in which Wake Forest students took to Twitter to share their personal recruiting pitch.
It was reported on Wednesday, Oct. 28 on Twitter that Giles will announce his college decision in Winston-Salem on Nov. 14 at the Phenom National Showcase.
This past summer Giles cut his list to five schools. Among those were Duke, Kansas, Kentucky, North Carolina and Wake Forest.
Giles began his process of official visits with Wake Forest on Sept. 19, Kansas on Oct. 10 and Kentucky on Oct. 16. His visit to North Carolina was cut from his list in recent weeks for reasons unknown. According to some close to Giles he was concerned with the ongoing investigations surrounding their Athletic Department.
In the end Giles will make the best decision for him and his development as a basketball player. Wake Forest is competing with power-house programs for Giles and if he were to choose the Deacs, the program is changed instantly.