Pit Receives Lower Sanitary Inspection Rating
Last Tuesday on April 16, the Fresh Food Company (Pit) received a new inspection rating by the North Carolina Public Health Inspections Establishment. The score dropped down to an 86.5, equivalent to a B, which is the first inspection score below 90 the Pit has ever received. 
According to Tim VanderMeersch, resident district manager for Aramark at Wake Forest, the Pit is inspected once per semester and will soon have a re-inspection to make sure it has enacted the changes recommended by the Inspections Establishment. Verification of these changes are required to be submitted to the establishment by April 26, but VanderMeersch insists that "all issues have been immediately rectified." 
Each of the visits is a surprise, so the Inspections Establishment receives an accurate picture of the day-to-day operations. The report was made public online and lists the procedures the Pit violated in the inspection. Many students read the report and felt concerned. 
Sophomore Addison Collins was pleased that the information was made public, so that students could stay informed.
"I'm really surprised and disappointed about the rating, but I hope they fix the problems soon, and I'm glad the information has been made public," she said. 
There were 16 total violations, seven falling under "critical" violations. Most obvious among the violations were ones pertaining to sanitary behaviors. 
"One employee touched bottom of container that had been on floor, then touched trash can, and proceeded to touch clean equipment," the report stated. 
Other employees were found filling water pitchers with sink water from the the grill station.
"Approximately 30 percent of plates and utensils soiled with food debris, sticker residue, grease, etc.," the report stated. 
In each of the inspections, the Pit is evaluated according to several criteria including supervision, hygiene, practices, preventing cross contamination and food contamination, food temperature control and safe food and water, among others. 
Junior Jamie Van Horne also expressed her disappointment upon learning about the updated inspection rating and called some of the food practices "sketchy." 
"I think food safety practices on college campuses are more important than elsewhere because many people live in close quarters, so diseases spread more easily," she said. 
On a smaller campus where there are only a certain number of places to eat, this rating is of particular concern. 
 "Students on campus have little choice but to eat at the Pit, and it's upsetting that proper food safety practices are not occurring," Van Horne said. 
Though students are worried, VanderMeersch assures the campus community that Aramark has adequate food safety practices in place. 
"Nothing is more important to us than food safety. We are committed to providing a safe and healthy dining experience everywhere we operate," he said. "This includes providing an environment that protects the safety and integrity of food from its delivery, throughout its storage, preparation, transport, and ultimately, to the point of service to the customer." 
However, several instances of incorrectly storing food were noted in the report. The inspector stated that food, such as pork and raw chicken, was stored overnight at the wrong temperature and without being fully covered. An employee was also found putting a bucket of chicken wings on the floor and cutting fruit without washing it first. 
VanderMeersch claims that the Pit's food safety procedures are "industry leading" and that it has passed all health inspections with very high scores, though that does not seem to be the case here. 
Unfortunately, these poor practices extend to the dining procedures at the Magnolia Room, the seemingly "fancier" dining option on campus. There, several cold items such as shrimp salad, Greek salad, wraps, guacamole and veggie sandwiches were left out for longer than four hours, after which point they are supposed to be discarded. 
Malpractice regarding the storage and serving of food was not all that was addressed in the report. The inspector found linens, such as the table cloths in the Magnolia Room, kept on the floor of storage rooms. In addition to dirty sinks and toilets in the men's employee restroom, there were also holes found in several cabinets that house plumbing equipment. 
In short, many of the structural pieces of the Pit need to be repainted, rebuilt or repaired according to the report.  
VanderMeersch commented on the training of the Pit employees in food safety practices.
"Our food service staff is also engaged in a learning environment that includes the latest culinary trends as well and food safety practices," he said. 
When VanderMeersch was asked for the reason as to why the rating dropped, or what the decline can be attributed to, he did not immediately respond to a request for comment. 
"Wake Forest emphasizes the importance of wellbeing, and the food we eat is a big part of that, and it's disappointing that the Pit doesn't seem to be living up to that mission," Van Horne said. 
About the Writer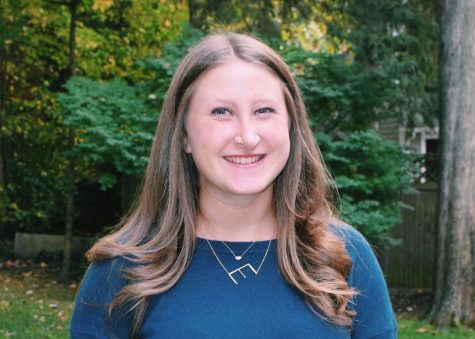 Elizabeth Maline, Senior Writer
Elizabeth is a senior from Tenafly, NJ. You will often see her running across campus trying to make it to her next meeting, watching cable news on her...