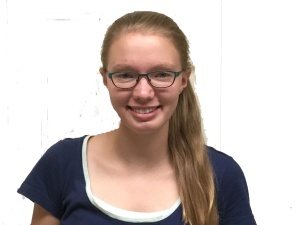 Next week, Democratic presidential candidates will face off in Iowa at the first contest of the 2020 election cycle, and caucus-goers will have the first pass at choosing who Democrats should uphold as the party's standard-bearer in the general election.
If elected, almost any one of the candidates would be the most progressive president in U.S. history, as evidenced by the ambitious agendas that each has set forth. If Senator Bernie Sanders is elected, single-payer healthcare won't just fall out of the sky by the grace of God. Neither will an Ultra-Millionaire Tax if Senator Elizabeth Warren is elected; nor will Universal Basic Income if Andrew Yang is elected. There's one major, inconvenient fly in the ointment: it will all need to get past the U.S. Senate. And for that, a Democratic majority would be a start.
In order to take control of the upper chamber, [the Democrats] have a tough road ahead.
Republicans currently hold the majority, and even though the GOP must defend more seats than Democrats, most of those seats are in states won by President Donald Trump in 2016. Two Democrats are also trying to get reelected in states won by Trump. Democrats need to pick up four seats in 2020 (three if they win the presidency) in order to take control of the upper chamber, so they have a tough road ahead. Our future president's policy agenda is only as good as its support in the Senate, so here is a rundown of the races I'm watching most closely this year:
Story continues below advertisement
Alabama — Incumbent Sen. Doug Jones (D)
Jones only narrowly squeaked out a win in a 2017 a special election to fill the seat vacated by then-Attorney General Jeff Sessions — and that was only after his opponent, Republican Roy Moore, faced accusations of sexual misconduct involving teenage girls. Going into the 2020 election, Jones faces tough headwinds, especially in a state where 59% of voters approve of Trump (per data from Morning Consult). According to The Hill, early polling data puts most of Jones' Republican challengers (including Jeff Sessions) ahead of him. His best-case scenario is a second face-off against Moore, although the GOP is unlikely to renominate him.
Arizona — Incumbent Sen. Martha McSally (R)
McSally ought to be feeling apprehensive — after all, she's never actually earned her seat at the ballot box. In 2018, she ran for Republican Jeff Flake's open seat against Democrat Kyrstyn Sinema, who beat her handily even in the ruby-red Grand Canyon State. A few months later, Arizona Gov. Doug Ducey (R) appointed her to fill the seat of the late Sen. John McCain (R). Now, she faces a formidable challenger in Democrat Mark Kelly, an astronaut and centrist who is married to former Rep. Gabrielle Giffords (D). Since establishing his run, Kelly has been one of the most prolific fundraisers among Democratic Senate candidates and has millions more cash on hand than McSally.
Maine — Incumbent Sen. Susan Collins (R)
Collins, who some Democrats imagined to be a moderate early in the Trump administration, enraged the left with her vote to confirm Supreme Court Justice Brett Kavanaugh in 2018 after he faced allegations of sexual misconduct. Since then, Democrats have mobilized in force to oust her. After Maine Speaker of the House Sara Gideon (D) announced her primary run, she raised $1 million in a week; she'll also have access to $4 million raised by a crowdfunding campaign for the general election. With an impeachment trial for Trump ongoing in the Senate, Collins has a new political minefield to navigate. She came out on Jan. 6 in support of Senate Majority Leader Mitch McConnell's (R) efforts to block Senate Democrats' demands for additional witnesses — further undermining her image as a stalwart moderate.
North Carolina — Incumbent Sen. Thom Tillis (R);
Kentucky — Incumbent Sen. Mitch McConnell (R);
South Carolina — Incumbent Sen. Lindsay Graham (R)
In addition to the toss-up races I discussed, I'm watching a few other races in which Democrats face more of an uphill climb, but are running good, principled campaigns against Republican incumbents who utterly, hopelessly sold their souls to the Trump camp.
Here in North Carolina, lawyer and veteran Cal Cunningham is challenging Tillis, who boldly proclaimed in a Washington Post op-ed last year that he would vote against Trump's effort to circumvent Congress and secure wall funding by declaring a national emergency at the southern border. Then, he turned around and voted for it, clearing up any ambiguity about whether or not he was vertebrate.
In Kentucky, former Marine fighter pilot Amy McGrath (who formerly attempted a campaign against Republican Rep. Andy Barr in 2018) is running to take on McConnell, who has weaponized dysfunction, chaos and gridlock in the Senate and held hostage budgets, health care and Supreme Court seats. McConnell's record-breaking unpopularity and Democrat Andy Beshear's outside-lane victory in last year's governor's race suggest that McGrath shouldn't be written off.
Finally, in South Carolina, Democrat Jaime Harrison raised more in the last three months of 2019 for his bid to unseat Graham — a Trump lap dog if there ever was one — than any candidate ever brought in during a single quarter in South Carolina history.