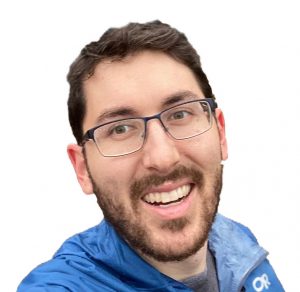 Nine years ago today, on Jan. 30, 2011, I felt completely defeated by alcohol and drugs, and I reached out for help. Feeling out of options, I attended a 12-Step recovery meeting near the Wesleyan University campus, and admitted to a bunch of smiling strangers that I have a problem and need help. It did not feel liberating. I ruminated about my blackout the night before, and felt uncomfortable while people in the meeting talked about gratitude and God, serenity and Steps. I felt sad and angry the rest of that night, but a few people gave me their phone numbers and encouraged me to call them the next day. They invited me to go to more meetings and get to know other people in recovery.
"You'll be alright kid," a member in his 40s with over 20 years of sobriety told me. "Just keep coming back."
When I entered recovery in January 2011, I was a 20-year-old sophomore at Wesleyan, majoring in the College of Social Studies and an outspoken member of the Wesleyan Student Assembly. I drank alcohol heavily, but recall thinking that I didn't have a problem. I thought I was just a "work hard play hard" student like everyone else.
It took some time after entering recovery for me to realize just how unhealthy my behavior was. But through facing uncomfortable parts of myself in supportive 12-Step group settings and seeking individual counseling, I began to heal. I slowly started reconnecting with understanding friends and making new ones. My academic performance improved. No more blackouts and hangovers. But I still felt that I was between two worlds − the only college student at the 12-Step meetings off campus, and the only student in recovery on campus.
Story continues below advertisement
Was I really the only college student in recovery? Probably not, but it felt that way. There was no established recovery support community on campus, nor any means of connecting with other students with similar experiences.
Things changed for me when I started at Wake Forest School of Divinity in 2017. I connected with an amazing group of Wake Forest undergraduates in recovery working with Peter Rives, the Assistant Director of Wellbeing, to establish the Collegiate Recovery Community (CRC) on campus. Together, our group established a confidential email account two years earlier, [email protected], for students in need of help and connection, and began building a network.
It took some time after entering recovery for me to realize just how unhealthy my behavior was.
We started meeting on a weekly basis to check in and support each other, first in various available rooms and by Spring 2018, in our own dedicated Recovery Lounge located next to Student Health and the Safe Office in the side entrance of Reynolds Gym. We grew from over four students at the start to now over 18 students, some of whom have graduated and continue to thrive in recovery around the country and the world. We still meet weekly to check in, and we also gather often for social events like bowling, escape rooms, trampoline jumping, going out to eat and watching Wake Forest sports games.
It has been an incredible opportunity and essential part of my personal recovery to be part of the Wake Forest CRC these past three years, and this community is what I wished for as a newly sober sophomore nine years ago.
I hope that this message may reach just one or two students who are in recovery already and may be feeling isolated on campus, or who are considering recovery and don't know where to start. Reach out, connect with our members, and come attend a CRC or 12-Step meeting with us. Remember, if you are struggling and need help: You are not alone, and the Wake Forest CRC is here for support.
If you are concerned about your alcohol or drug use and would like to connect with other Wake Forest students in recovery, please email [email protected].
If you would like to learn more about the Wake Forest University Collegiate Recovery Community (CRC), follow us on Instagram and Facebook @wakeforestcrc. And feel free to e-mail me personally if you have any questions or want to talk about recovery: [email protected].