Subversive basics may be the future of high fashion
Subversive styles are all about slashed, cut-out and torn-apart tank tops and dresses, and revealing, body-hugging clothes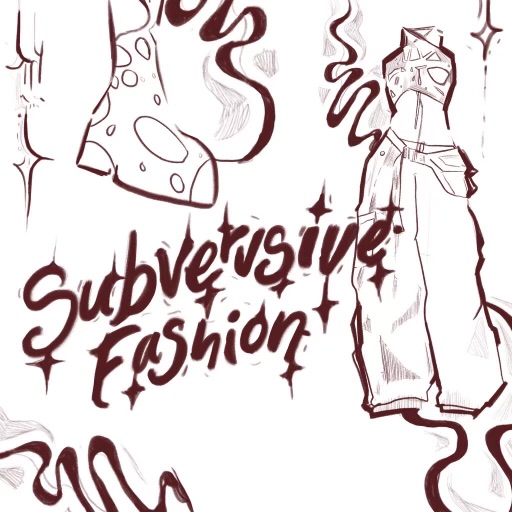 Fashion at Wake Forest sometimes becomes an oversight because of the influence of conformity within the university's social dynamic. A majority of the campus simply wants to fit in with their peers, donning Birkenstocks, Patagonia jackets or simple jeans and a crop top — and there is absolutely nothing wrong with that. Choosing to sport a more subversive style is not about challenging convention — it's simply about expression.
The style of "alternative" or "alt" fashion is essentially anything outside of what is socially mainstream. The first styles most people think of upon hearing this phrase are usually goth, punk or grunge. At Wake Forest, alternatives to the conventional style are often within the realm of indie streetwear —  including pieces such as cargo pants, graphic tees and a pair of Nike Dunks. Piercings and various accessories also play a large role within alternative expression —  septum, helix or upper lobe piercings being among the most frequent. 
These indie styles are associated with the term "basics," meaning solid, oversized, conventional-looking, earth-toned garments. The style of "subversive basics," as L'Officiel highlights in their article "The Subversive Basics Trend is About Rebellion," takes that to a new level by deconstructing these looks, creating "basics that rebel up to the point of losing their utility," as creator of the term and TikToker @thealgorythm states.
Subversive styles are all about slashed, cut-out and torn-apart tank tops and dresses, and revealing, body-hugging clothes — all with the intent to challenge what is considered to be conventionally appropriate. Subversive fashion is a mesh of many different fashion trends, from Y2K-era to self-cut DIY clothes to high-fashion, such as Mugler's Spring/Summer 2022 looks. It's about the body being as much a statement as the garment — you reveal the parts of the body you want and you decide how your clothes shape and highlight your body. 
The core of subversive fashion is about individualistic styling and going against the grain of what is socially acceptable. In that, too, comes what L'Officiel calls the "destruction of the gendered fashion binary," as designers move past thinking what can be worn by men or women and instead see how far they can deconstruct, redesign or slash garments themselves to reshape the conventions of what people consider clothing to be in the first place.
Designers Rick Owens and Helmut Lang are both pioneers of these "androgynous garments" that are purposefully and "cleverly layered and tailored" to elevate the look of what used to be conventional-looking sweaters and tops. Owens' infamous spider-knit pieces and various hyper-modern dystopian looks, as well as Lang's various revealing cut-out tops and dresses serve as examples of subversiveness on the high-fashion level.
At 21 years old, Wisdom Kaye is a figure who comes to mind when thinking of an influential curator of high-fashion subversion. With 8.8 million followers on TikTok, Kaye's multi-faceted approach to gender-bending, revealing modern looks are met with both hate and high praise on the platform. Kaye himself only wants to help people "embrace [their] individuality and have confidence in [their] personal style" through the "brand of Wisdom Kaye," which he stated in a 2021 interview with fashion blog and retailer, Mr. Porter.
Subversive basics have no boundaries. Both conventional menswear and women's wear can be transformed by any individual. Speaking from personal experience, challenging the gender binary while also donning a subversive style can be a bit intimidating on campus. Just subversiveness in its most basic form, through an oversized, semi-revealing, ripped black sweater from Jaded London and a pair of their black parachute cargo pants or a black, torn, cropped sweater from Rose in Good Faith with heavily baggy JNCO jeans can redirect quite a few people's attention. 
In the coming years, it will be interesting to see more people choose to navigate what is acceptable and how these subversive styles progress. This is especially true on campus as younger students more intimately familiar with these styles arrive as first-years.