Cruise ship development on a nearly untouched beach
Island School students at Wake Forest express a concern about Disney Cruise Line development on Lighthouse Point.
A three-hour plane ride from Wake Forest and a ride down an unpaved dirt road will bring you to a secluded haven in Eleuthera, Bahamas: Lighthouse Point. The beach, located on the island of southern Eleuthera, isn't your typical tourist destination. But for some students at Wake Forest, this small island was their home for a semester.
After being in the works for years, and now with an opening date of summer of 2024, Disney Cruise Line began the construction of a port on Lighthouse Point — environmentally impacting it forever. This may seem far from our campus, but this beach is a sanctuary for numerous Wake Forest students. 
Several undergraduates attended The Island School, a semester program to which sophomores and juniors in high school apply, that is located in Eleuthera. The Island School, founded in 1999, focuses on marine ecology and Bahamian culture. Students and staff frequently visited Lighthouse Point during their semester to experience its beauty — until last year, when development began. 
Now, instead of flourishing wildlife and crystal clear waters, semester students observe hundred-foot metal cranes invading the white, sandy beaches. 
Lilli Ward, a sophomore at Wake Forest, was a student of The Island School in 2019 and spoke fondly of Lighthouse Point.
"I remember sleeping under the stars in my hammock at Lighthouse Point thinking 'this is such a serene place and the closest connection I have had to my natural sense of wonder to the world,'" Ward said.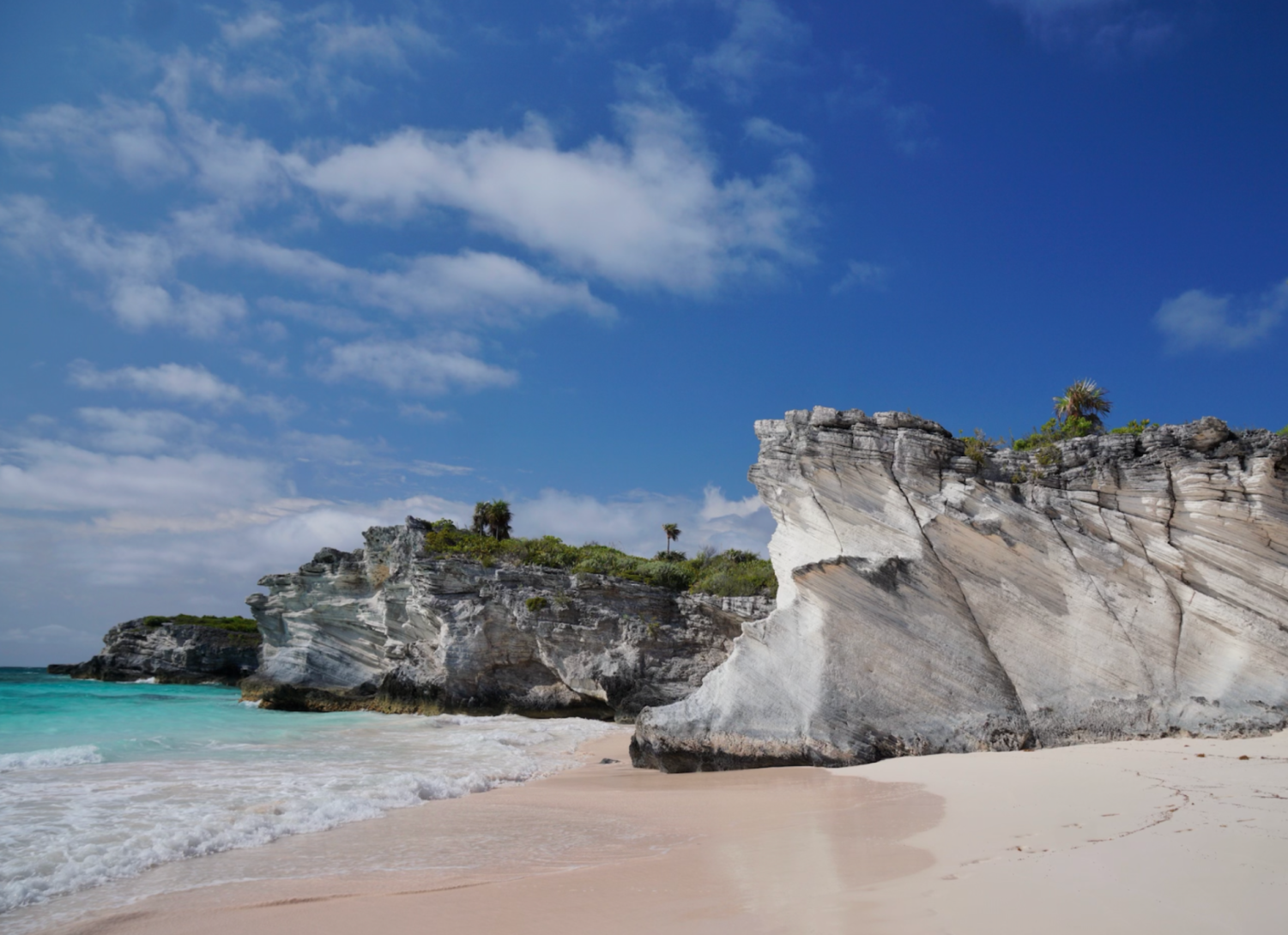 Senior Mac Grosscup, another Island School alumnus, recounted: "Lighthouse Point is important to me because it is linked to my experience at The Island School and the island of Eleuthera. Lighthouse Point is a representation of the entire island. It is greatly appreciated." 
Now, the area is being industrialized by Disney Cruise Line, and Principal James Richard of a local Eleutheran high school, Forest Heights Academy, is concerned about the lack of public access associated with the property's recent purchase.
"Lack of access is a big concern … a lot of the private islands the cruise industries purchase in the Bahamas don't allow people to access their islands, but Lighthouse Point is on the mainland of Eleuthera and is very well known and used by a lot of locals, so it does limit access more so than a private island," Richard said. 
A spokesperson from Disney Cruise Lines was unable to provide a comment for this article because doing so would require disclosing proprietary information.  
Aside from limiting public access, cruise ships can cause detrimental effects on the environment.
According to the Forbes article "Cruise Ship Pollution Is Causing Serious Health And Environmental Problems," these ships act as floating cities, emitting just as much pollution. As cruise ships make their way across waters, trash, sewage and fuel are being hastily thrown into our oceans. 
The article further states that "a passenger's carbon footprint triples in size when taking a cruise, and the emissions produced can contribute to serious health issues."  
Marine Insight, a website that provides information on the marine world,  highlighted eight ways cruise ships contribute to ocean pollution. 
"
Lack of access is a big concern … a lot of the private islands the cruise industries purchase in the Bahamas don't allow people to access their islands, but Lighthouse Point is on the mainland of Eleuthera and is very well known and used by a lot of locals, so it does limit access more so than a private island."
— James Richard, Principal of Forest Heights Academy
"A 3,000 capacity cruise ship generates 150,000 gallons of sewage and gray water, enough to fill 10 swimming pools," according to the article. 
The effects don't just stay in the water. It also impacts the people, animals and ecosystems on the shore. 
Sulfur dioxide, a primary pollutant, is formed when fossil fuels are burned — like the fuel used in the engines of cruise lines. This burning can lead to acid rain production in our atmosphere and respiratory issues for humans when inhaled. 
Furthermore, the burning of fuel can produce nitrogen oxide — another primary pollutant. Its accumulation in the atmosphere destroys the ozone layer, which protects the earth and humans from harmful skin cancer-causing radiation. 
Marine Insight also found that these pollutants lead to increased carbon emissions — stating on their website that a luxury cruise ship can release 10 times more emissions than all of the cars in Europe combined.
The construction will also impact the nearby coral reefs — Lighthouse Point being home to many endangered coral species such as staghorn and elkhorn.
"The coral at Lighthouse Point is very close to the shore, so any shoreline development, or the port itself, is going to have a high degree of impact [on] the near shore corals," Dr. Craig Layman, a Wake Forest biology research professor, said. 
Broadly, coral reefs are essential for a healthy, thriving ocean. According to the National Oceanic and Atmospheric Administration (NOAA), coral reefs protect our coastlines from degradation and erosion, as well as provide a home to numerous marine species. They are almost the most diverse ecosystem in the world, apart from tropical forests, according to the Coral Reef Alliance. 
Unfortunately, coral reefs are facing extinction, with the Smithsonian highlighting that only half of our world's coral reefs remain since the 1950s. The other half is dead. 
Disney has the initiative to rehabilitate coral reefs in the Bahamas by donating money from the Disney Conservation Fund. However, as Layman said, "There's a push and pull with coral restoration … the degradation happens instantly, whereas the restoration is manifested for decades."
Some efforts have been made by Disney — including the donation of millions of dollars towards education, conservation, and research to the Bahamas since 2007 in an attempt to mitigate their effects.
"This is a legitimate attempt from Disney to mitigate the damage that will be caused," said Layman.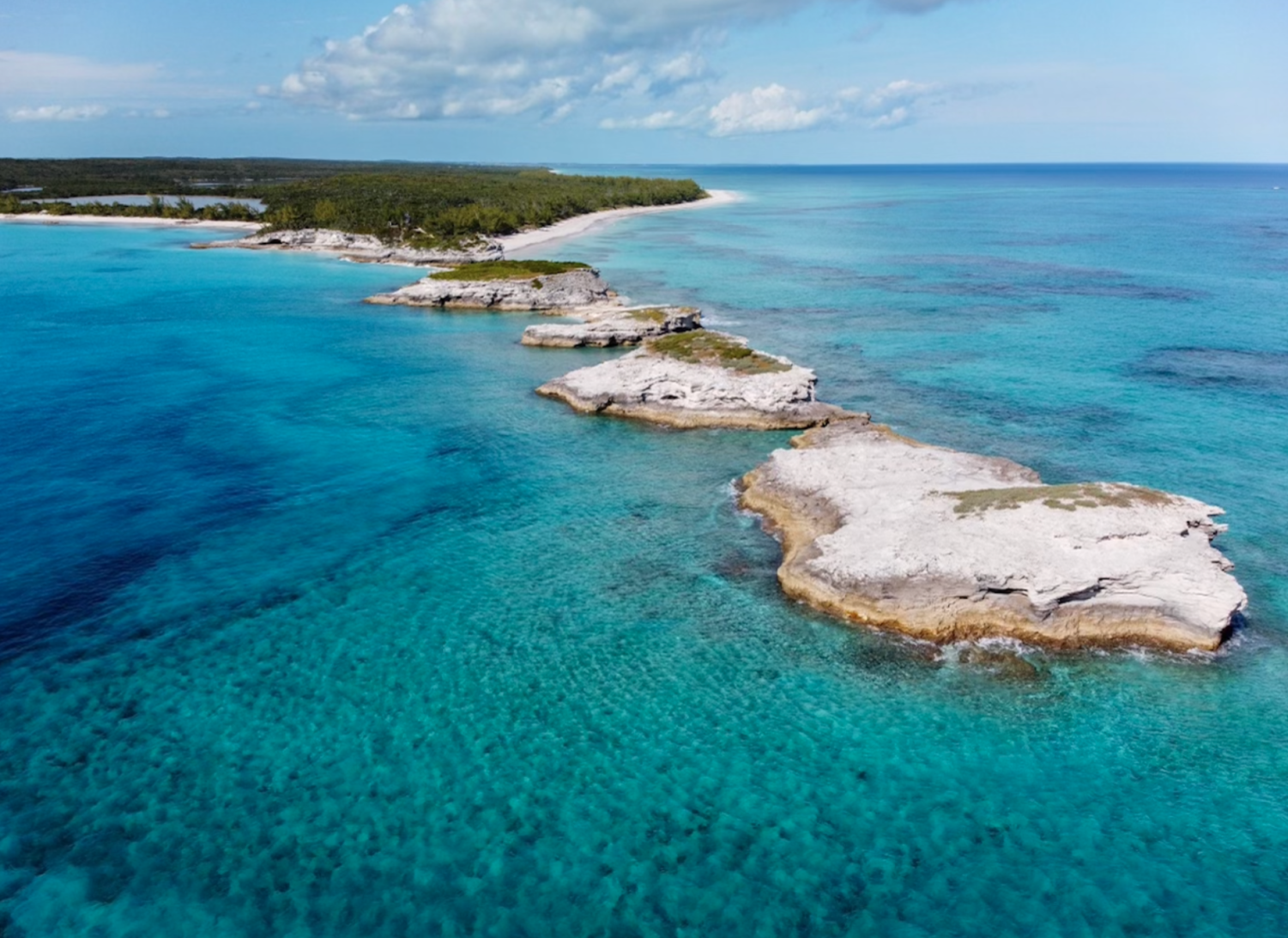 Layman referred to Lighthouse Point as one of the most beautiful places in the Bahamas. He spent time there in 2009 while studying the effects of fragmentation on mangrove tidal creeks.
Chris Maxey, the founder of The Island School and former Navy Seal, is watching Lighthouse Point change from being one of the most biodiverse places on Eleuthera to now facing industrialization from cruise lines. 
"It's a really sensitive topic because, for a long time, I tried to reach out to Disney, and I wanted Disney to celebrate its brand in another way — rather than building another cruise ship port," Maxey said.
Having met Maxey this past November when I visited The Island School, it is clear his heart and soul have gone into the institution's creation.
The Island School's website states that Maxey began his teaching journey at The Lawrenceville School studying marine resource management. In 1999, Chris and Pam Maxey, his wife, welcomed 22 students and a handful of faculty to join them for the first Island School semester. 
For Eleuthera and The Island School, Maxey hopes Disney will give some of their philanthropy to the locals on the island, through efforts such as increasing their funding for education. He is currently working on reaching out to Disney to see if any funding for schools or more coral restoration is a possibility. 
"I find myself realizing that change will continue to come, and we have to figure out how to collaborate," Maxey said.
Maxey did make a point to say that Disney received one of the highest environmental grades in the cruise ship industry, and on their online site Culture, they have a plan on how they will work to honor Bahamian culture in Eleuthera. For one, the architecture of the port will be inspired by Bahamian culture. To achieve this, Disney has partnered with two master artists Kevin Cooper and Antonius Robert, residents of the Bahamas.
As humans, everything we do has an effect on our planet, our home. 
"I'm just so sad about humans," Maxey said. "And it's bigger than a Disney cruise ship … corals are so desperately in trouble with global warming. The cruise ship industry is a small factor, and globally, humans and the world's carbon emissions are a bigger factor."