Stop and smell the…rocks?
Experimental learning tour leaves no stone unturned
I've walked into Farrell Hall more than 100 times, and in every single instance, I've associated it with stress and PTSD from accounting class. Now, I admire the pillars that guard the business school, and it's all thanks to a little rock tour.
"You think the business dudes appreciate how beautiful a structure they walk past every day is?" joked Professor Stephen Smith, a visiting assistant professor in Wake Forest's Environmental Program.
Smith has been hosting "Campus Rocks!" tours on campus for two years now. It began as a requirement for BIO/ENV 220: Introduction to Earth Science — but it's become more than that for his students.
"It was really nice taking a walk outside for an hour and a half," sophomore Erin Farmer said. "It was more of a fun activity rather than a lesson –– and more immersive –– which made what we were learning more interesting."
And that's exactly what Smith hoped for.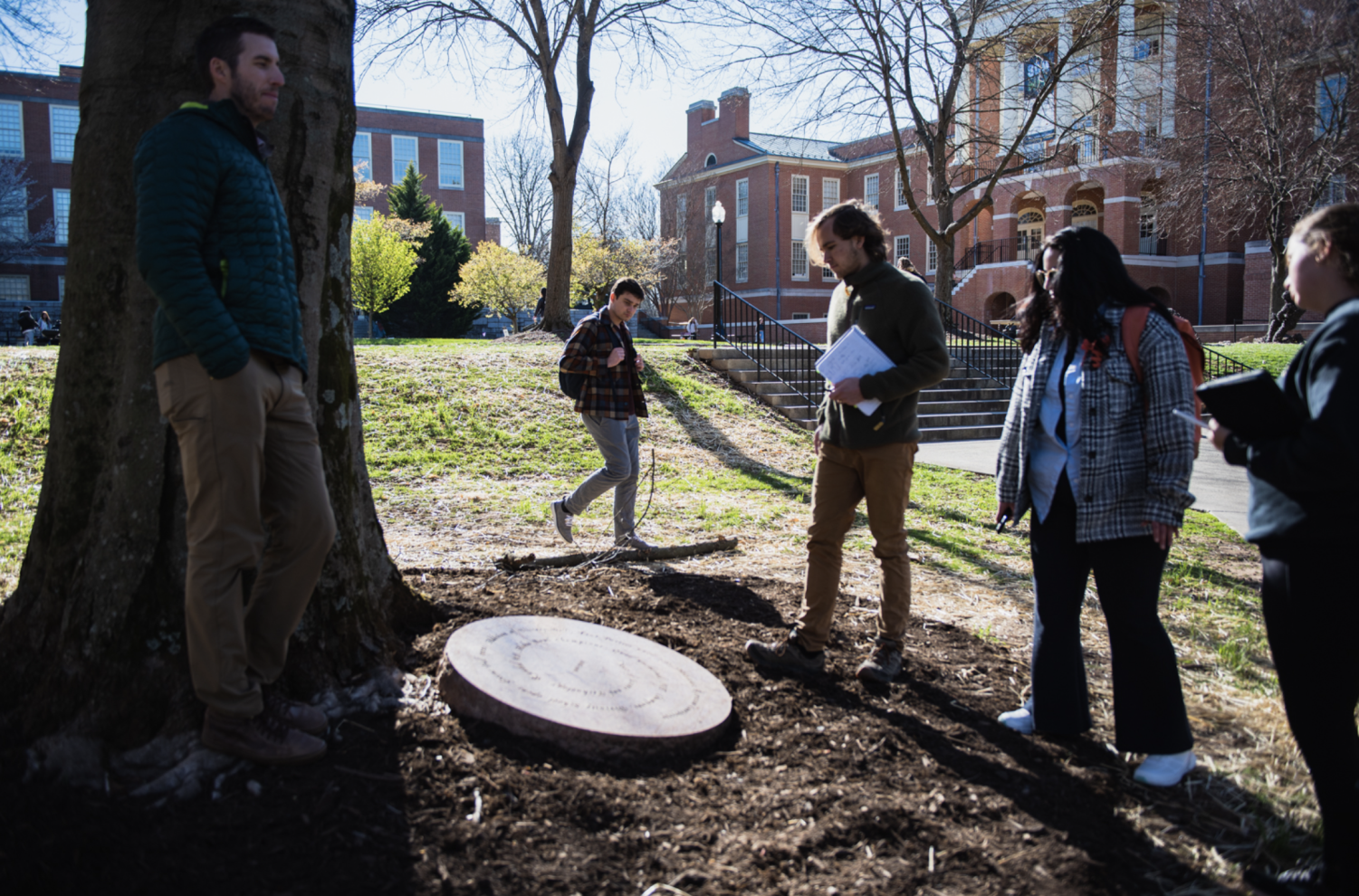 "Wake Forest has an emphasis on experiential learning," Smith said, "and getting students outside has always been an important part of my approach to teaching and learning." Having previously taught at the University of Connecticut, he had conducted a similar tour on their campus and was hoping to bring it to Wake Forest.
With 11 stops on the tour, Smith took us on an hour-and-a-half walk that started at the School of Law and ended on Manchester Plaza.
"I spent some time wandering around campus and picked out a bunch of locations I thought would be worth pointing out," Smith said of the process behind designing the tour. "I created a list of stops that would create a route that makes sense."
Now, it's easy for students to come into the tour thinking they're about to be bored to death by a rock lover — I did the same — but it's more than that. Students were involved, and I even found myself answering questions in my head with facts I learned earlier in the tour — despite not having taken his class myself.
"The tour was built purposefully for students in the Intro to Earth Science class, that being said, I like to think anyone would enjoy it," Smith said, and it seems his students would agree.
"I knew I was going to like the rock tour because Steve [Smith] has so much to tell us," Vasbinder said.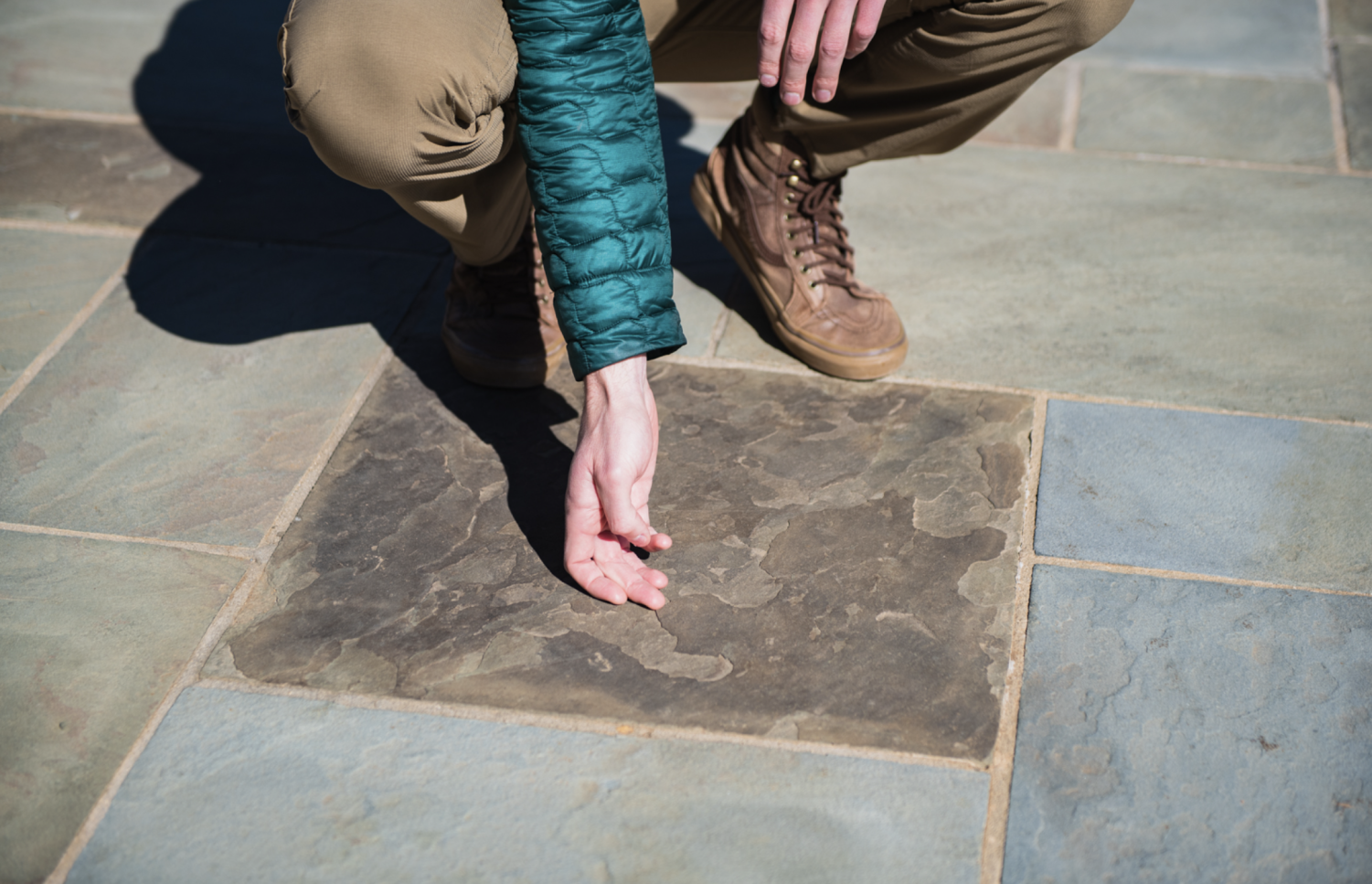 Smith, who encourages his students to call him "Steve," is not only able to make a rock tour interesting for non-geologists.
"I would recommend the tour to my friends because I think Steve is very knowledgeable," said Berkeley Scharf, a sophomore who took the class freshman year. "You can learn a lot while also having fun."
"I knew he would show us rocks around campus," Farmer said with a similar sentiment, "but I didn't realize they would be connected to buildings in a way that made me appreciate the architecture more."
The Office of Sustainability has been interested in expanding the rock tour to make it available to a larger audience, and it was highlighted as a part of the Magnolia Curriculum Project. This project aims to "enhance teaching and engagement with sustainability issues" on campus –– something Smith is passionate about.
He highlighted the "river of rocks" outside the North Dining Hall as key to helping with filtration and land hydration on campus but also acknowledged where we as a community may be lacking.
"I feel like today our lives are so fast-paced, and we have all these things tugging at our attention like cell phones," Smith said. "It's not our default mode of operation anymore to pay attention to our surroundings. Once you notice something, you can't not notice it every subsequent time that you pass it."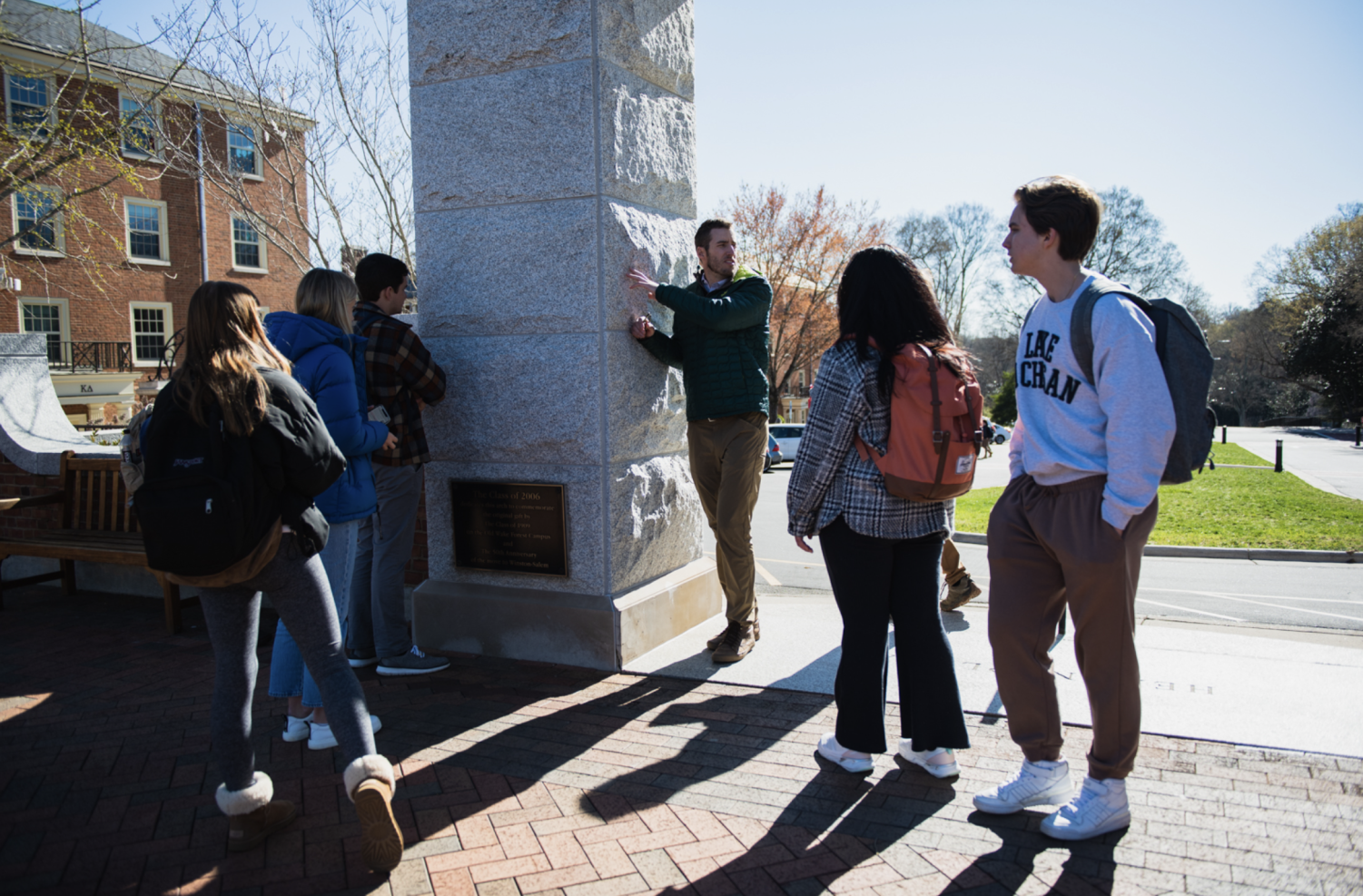 Smith aims to develop a more purposeful experience over the next few years. From either adding more stops, expanding the target audience to be the greater university population or even having his students start running the tour.
"An offshoot of the tour could be to have groups of K-12 students come and spend an afternoon with the environmental students," Smith said. "It could be a good model to take them around and talk about the integration of Wake Forest into this ecosystem –– things like stormwater management and erosion."
Smith aims to foster a more appreciative mindset, and it's evident he has made a positive impact on his students. 
"My biggest takeaway from this tour was realizing just how short our lives are in the grand scheme of things," sophomore Claudia Vasbinder said. "We as humans cannot possibly understand how old some of these rocks are."
From Alumni Hall to inside Winston Hall, the Reynolda campus is covered in not only rocks but flowers and fauna that are thousands of years old, from places like the Carribean to Texas, which contribute to the ground on which we walk today.