The 2023 baseball season, as magical and joyous and uniting as it was, is over. While many players, students and fans hope that the trip to Omaha can be recreated next season, the 2024 team attempting to do so will look a lot different.
A record 10 Demon Deacons were drafted into the MLB, including ACC male athlete of the year Rhett Lowder. A handful of players also tossed their names into the transfer portal. Of the 11  position players who appeared during the College World Series, only three (Nick Kurtz, Marek Houston, Jack Winnay) will be returning to Winston-Salem. 
Two of the seven pitchers used in Omaha (Josh Hartle and Michael Massey) are confirmed to return to Wake Forest next season, while Cole Roland has yet to decide whether he will return. 
Although there were many departures, both to the big leagues and to other collegiate squads, the No. 1 team in the nation did not have a difficult time finding replacements. Here are the transfer portal commitments for Wake Forest as of July 23:
TRANSFERS IN
Story continues below advertisement
Adam Tellier, senior infielder — Ball State University
2023 Stats: 59 games started, .316 avg., .394 OBP, 9 HR, 46 RBI, 12 SB; 11 fielding errors
The Ball State Cardinals punched their ticket to the NCAA Regionals in no small part to Tellier, who hit a go-ahead grand slam in the top of the ninth of the MAC Championship game against Kent State. Tellier was named tournament MVP after a 5-for-14, 9 RBI, 2 HR appearance. Traditionally a shortstop, Tellier can also play center and right field. Barring injury, he sat out most of 2022 with a foot injury, this Michigan native can be a Day 1 starter anywhere on the diamond.
David Falco Jr., redshirt senior RHP — University of Maryland
2023 Stats: 29 appearances, 4-1 record, nine saves, 48.2 IP, 3.88 ERA, 39 K, 22 BB
After facing Wake Forest in two straight Regional Tournaments, the Terrapins' big bullpen arm reunites with pitching coach Corey Muscara in Winston-Salem. Muscara coached the 6-foot-4-inch righty his first three years at Maryland before joining Tom Walter's staff. Primarily the Maryland closer, it is unclear if this is the role Falco Jr. will play next season, but it will most likely be either him or Cole Roland.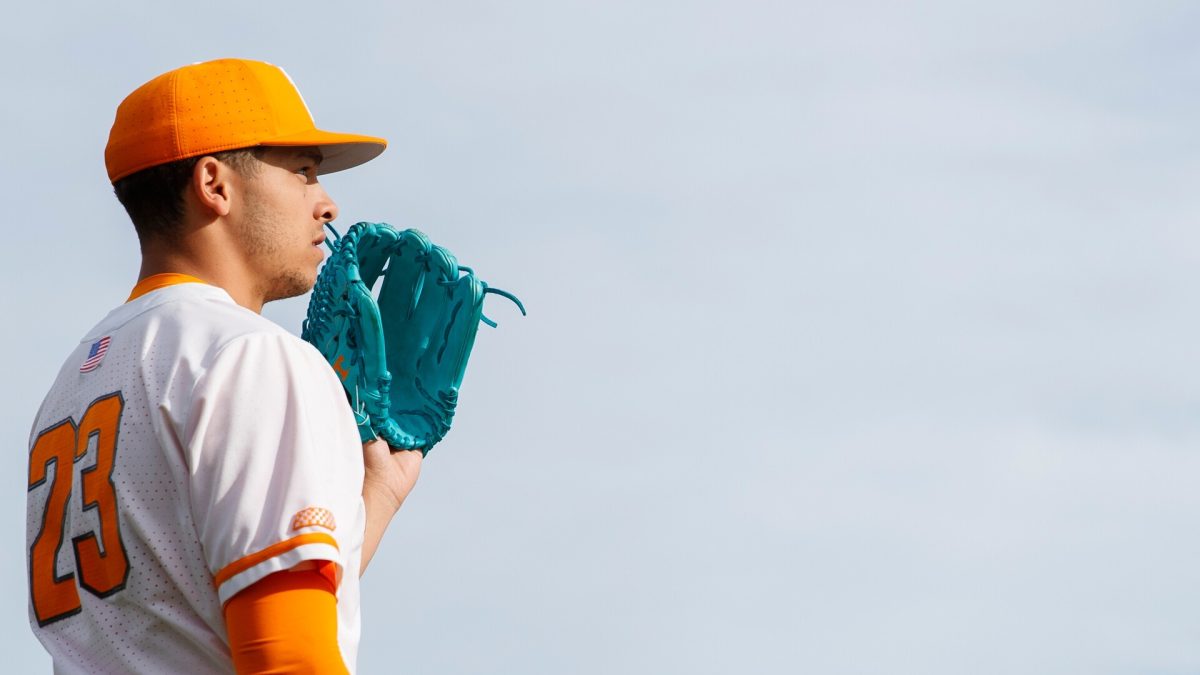 Chase Burns, junior RHP — University of Tennessee
2023 Stats: 18 appearances, 5-3 record, two saves, 72.0 IP, 4.25 ERA, 114 K, 22 BB
Burns, who worked mostly out of the bullpen for his last season with the Volunteers, comes to Winston-Salem with a fastball that flirts with triple-digits and a biting curveball that leaves opposing batters bewildered. Burns was ranked third in the nation for strikeouts per nine innings with 14.3 K/9. In his two years at Tennessee, the 6-foot-4-inch righty pitched 152.1 innings, kept batters at a .219 average with a 217-47 strikeout-to-walk ratio. 
Burns was considered the No. 1-ranked player in the transfer portal. In an interview on MLB Network Radio, Head Coach Tom Walter alluded to the newest Demon Deacon as a "premium dude." Expect Josh Hartle to be the Friday night starter, but Burns will be fighting for that role, too. 
Seaver King, junior infielder — Wingate University
2023 Stats: 50 games started, .411 avg., .457 OBP, 11 HR, 53 RBI, 13 SB; 13 fielding errors
A powerful force at the plate and on the dirt, King comes to Wake Forest as one of the best D-II baseball players in the nation. The speedy infielder has not had a break from baseball since winter as he joined RHP Michael Massey on the 2023 USA Collegiate National Team in June. Once that ended, King joined RHP Cole Roland in the Cape Cod Baseball League with the Harwich Mariners and will play for the wood bat team until school starts in late August. Primarily a shortstop, King can also play 2B and 3B, a position he will probably play next season with the departures of Brock Wilken and Justin Johnson to the MLB.
Austin Hawke, sophomore infielder — University of North Carolina at Chapel Hill
2023 Stats: Played 17 games, started 7, .107 avg., 6 RBI
After one year of college baseball in Chapel Hill, Austin Hawke is back in Winston-Salem. The rising sophomore spent his last two years of high school as a Reagan Raider with LHP Josh Hartle and older brother Tommy Hawke, who was drafted by the Cleveland Guardians earlier this month.
"We really appreciate the time that Austin spent with Coach [Scott] Forbes, his staff and the families of his teammates there," said father Chip Hawke to the Winston-Salem Journal. "But we just felt like the culture that Coach [Tom] Walter has here is just tremendous, so we think it's a great fit for Austin. We're excited about this as a family." 
Tate Bellestero, redshirt senior catcher/infielder — St. John's University
2023 stats: 51 games started, .288 avg, 10 HR, 45 RBI, 35 BB, 40 K; 4 fielding errors, Threw out 3 of 35 baserunners
With the departures of Bennett Lee (MLB) and Gio Cueto (Stetson), an experienced backstop captain is crucial for the number-one pitching staff in the nation to remain in the upper echelon. Ballestero was named to the Buster Posey Award watchlist at the beginning of this past season, given to the nation's best catcher. The New Jersey native also was named to the Big East's Weekly Honor Roll twice for his hitting performances in February and March, during which he had a 24-game streak of reaching base. 
Cameron Gill, graduate catcher — Wofford College
2023 Stats: 49 games started, .368 avg., .486 OBP, 2 HR, 41 RBI, 16 SB; Caught 9 of 13 baserunners
During the April 29 meeting between the Terriers and Demon Deacons, Gill had two hits and one run off of No. 7 overall pick Rhett Lowder. Gill would later strike out against Sean Sullivan in his last at-bat of the 18-5 defeat, but not a bad offensive showing for a defensive catcher. 
Mitchell Salvino, graduate outfielder — Washington & Lee University
2023 stats: 31 games started, .344 avg, 4 HR, 22 RBI, 14 SB, 1 error
As Washington & Lee's Men's Scholar-Athlete of the Year, Salvino comes to the diamond with more than just off-the-field smarts. Nearly every statistical category saw an improvement from Salvino's junior to senior seasons, including plate discipline. The integrated engineering major's walks drawn to strikeout ratio went from 1:10 to 1:2 and a 22-point increase in on-base percentage. 
Will Gervase, sophomore LHP — Pitt Community College (NC)
2023 stats: 5 appearances, 2-0 record, 14.2 IP, 5 earned runs, 22 K, 7 BB 
After a year of JUCO ball, the 6-foot-9 lefty is ready to get his chance in Division I. Gervase has a three-pitch arsenal of low-90s fastball, a slider and changeup both high 70s-low 80s. Gervase is currently playing for the Hi-Toms of the Coastal Plain League with fellow Deacon pitcher Joe Ariola.
TRANSFERS OUT
Adam Cecere, graduate outfielder — Penn State University
2023 Stats: 42 games started, .284 avg., 10  HR, 37 RBI
The two-time team captain has returned home to Pennsylvania for his final season of college baseball. With the possibility of being drafted, Cecere did not announce his decision until mid-July, but a homecoming seemed to be in the works. The Adams Township native graduated from Wake Forest with a degree in communication and had told The Tribune-Democrat that he was planning to use his final year of eligibility to pay for his master's degree.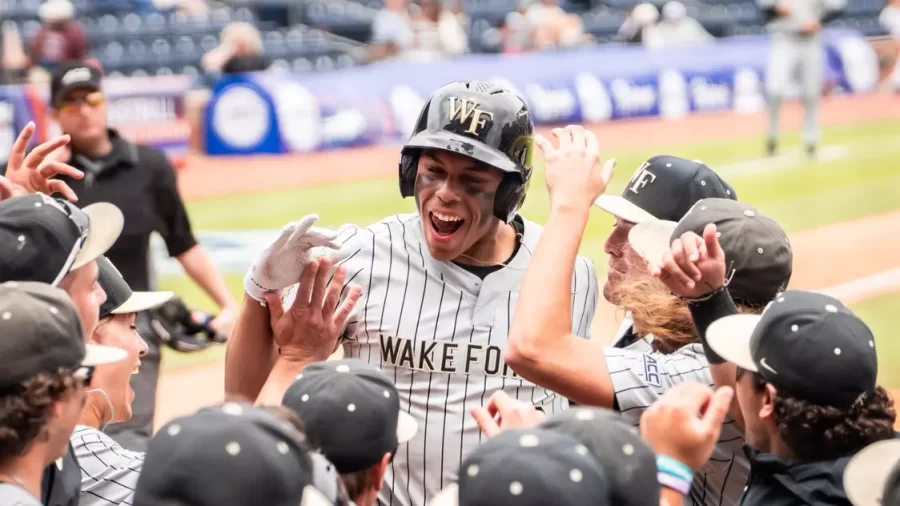 Danny Corona, junior infielder — University of Missouri
2023 Stats: 41 games started, .285 avg., 13 HR, 45 RBI, 15 BB, 53 K, 2 SB; 5 fielding errors
One of the more surprising Wake Forest additions to the transfer portal, Corona knocked in 19 runs during the Demon Deacons' postseason run, including the game-winning RBI double against Stanford. Corona committed to the SEC school via Twitter. 
Lucas Costello, senior outfielder — University of Miami (FL)
2023 Stats: Appeared in 48 games, 35 games started, .288 avg., .410 OBP, 4 HR, 24 RBI; 3 fielding errors
The third part of the left field-designated hitter-dugout rotation committed to fellow ACC team Miami Hurricanes in mid-July. Costello, a Miami native, told the Old Gold & Black that "he felt like being home for senior year." The speedy righty will find an ample amount of playing time in the sunny outfields as two Miami starters were drafted into the MLB and four other outfielders entered the transfer portal after a coaching change from Gino DiMare to J.D. Arteaga in June.
Gio Cueto, junior catcher — Stetson University
2023 Stats: 22 games started, .192 avg., 2 HR, 8 RBI; Threw out 2 of 12 baserunners
Cueto will not be competing for the starting catching role in Winston-Salem, but at Stetson University in his home state of Florida. A highly graded player out of high school, the 6-foot all-around athlete will be looking to take over a backstop left empty by recent draftee Christian Pregent. 
Evan Maloney, sophomore RHP — University of Rhode Island
Did not appear during 2023 season 
Maloney did not get the opportunity to emerge from the Demon Deacons' heavily loaded bullpen as a freshman but should be able to reach the mound for his hometown university. 
Carson Cotugno, junior RHP — Siena College
Did not appear during 2023 season
Cotugno did not get the opportunity to pitch for Wake Forest during his two-year career in Winston-Salem, but should be able to see the field at Siena, which is only a 40-minute drive from his hometown.
Jackson Kraemer, sophomore OF — University of Richmond
Did not appear during 2023 season
Ranked the fifth-best outfielder in Pennsylvania by Perfect Game coming out of high school, Kraemer did not get to play for Wake Forest this past season. Kraemer is currently playing on the New Market Rebels of the New Hampshire Valley League.