As someone who attends college in her hometown, I began my freshman year at Wake Forest thinking that I had experienced everything Winston-Salem had to offer. I spent high school studying at Barnes & Noble, wandering Hanes Mall and going to the same three restaurants (Arigato, TJ's and Monte Del Ray — all of which are still incredible). 
It was not until I became the designated tour guide for my college friend group that I realized that the city I grew up in has more than meets the eye. Allow me to share with you a list of my favorite Winston-Salem activities. 
Local Restaurants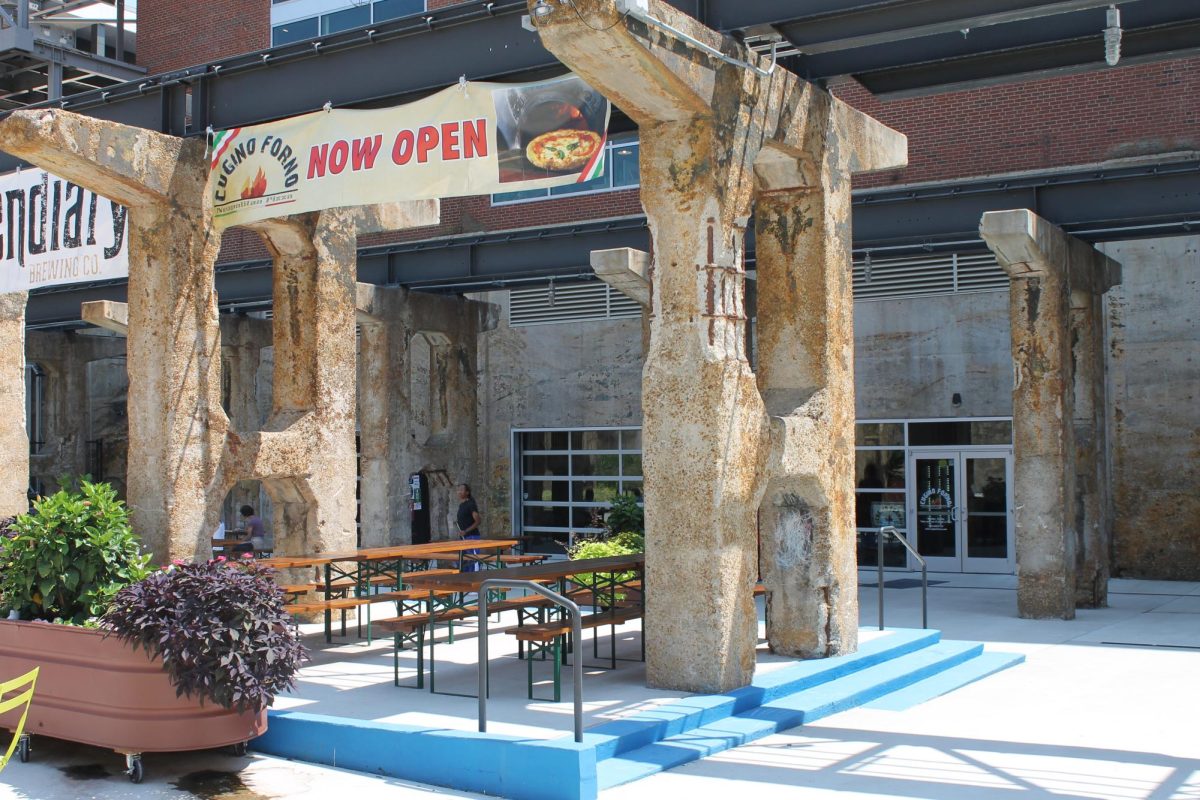 Winston-Salem is home to a variety of fantastic restaurants. No matter what I am in the mood for, I can usually find a great place to eat with friends. I am never sad while eating chips and salsa, and my favorite places to do that are Monte Del Ray, Mi Pueblo and La Carreta. If you are looking for something slightly more upscale, The Porch Kitchen and Cantina has incredible Tex-Mex food and fun live music. 
I already mentioned Arigato, but other restaurants that I visit probably too much include Kimono and Ichiban, which serve Japanese cuisine and HakkaChow — a Pan-Asian restaurant with incredible sushi. 
Story continues below advertisement
Cugino Forno and Burke Street have the best pizza, and you have to try Dioli's sandwiches. Taco Mama is better after games and, of course, you can't beat a 1 a.m. Cook Out run with a car packed full of friends. 
Coffee Shops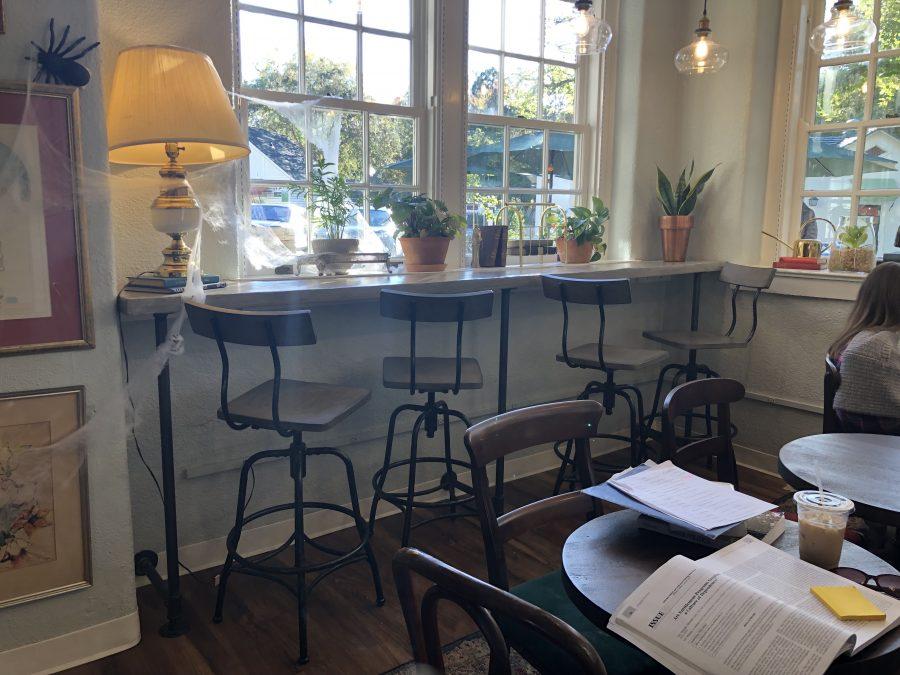 Loving coffee is half of my personality, so I have done my fair share of coffee shop hopping. Dough-Joe's is a favorite among Wake Forest students — coffee and doughnuts are just meant to be together. My two favorite shops downtown, DeBeen and Krankies, are within walking distance of each other, so I have a little bit of a crisis every time I drive into the Wake Forest Innovation Quarter. 
If you are willing to drive a little further, you can't beat the vibes at The Coffee Mill in Lewisville (order a Milky Way latte and thank me later), and Wisteria in King, NC has the most creative seasonal drinks. No matter where you look, Winston-Salem can be a coffee lover's dream. 
Bookstores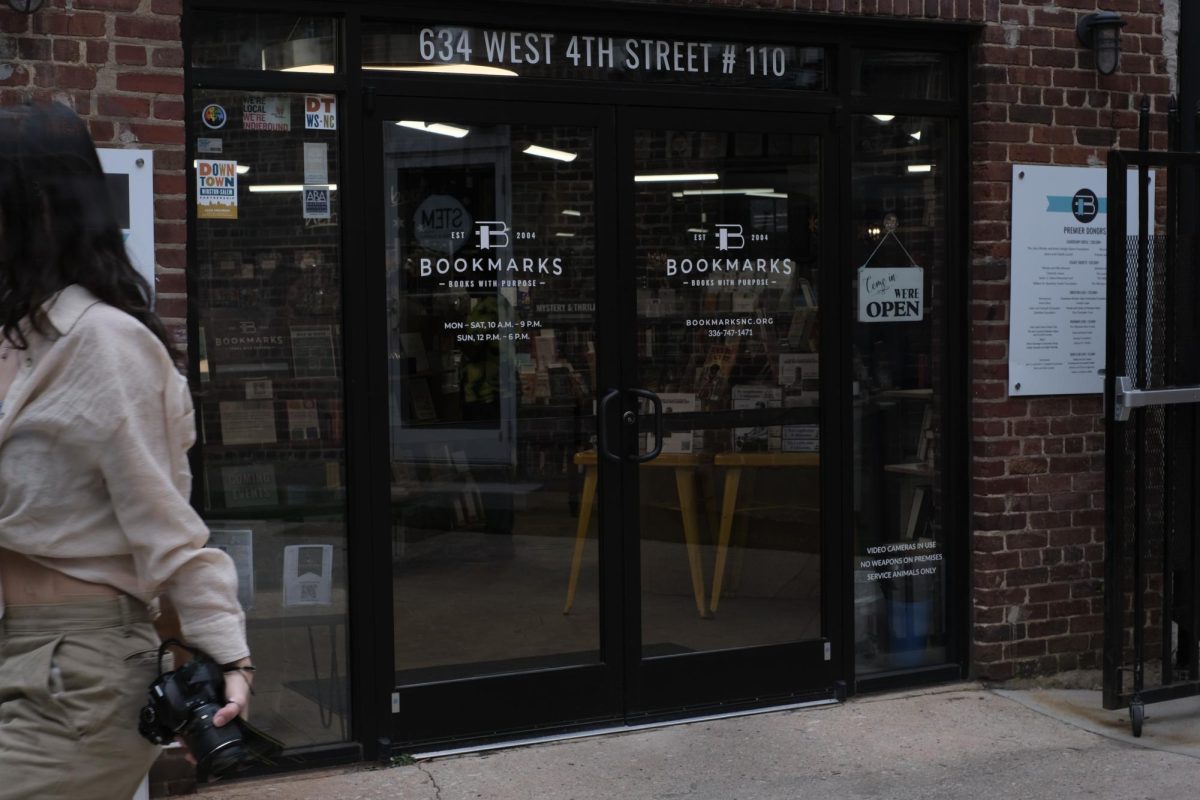 Do you know what goes perfectly with coffee (besides doughnuts)? Books. Lots and lots of books. Thankfully, there are four bookstores in Winston-Salem that I visit regularly. I already mentioned Barnes & Noble — I am in this shop two to three times a week. 
Bookmarks is an indie shop that has a special place in my heart, because in high school, my grandma and I spent hours wandering the shelves and talking with the booksellers. They also have the best author events — make sure to attend Bookmarks' Festival of Books & Authors on Sept. 23. 
If you are looking for used books, vinyls and video games, McKay's is the place to go. This warehouse-style store is full of hidden gems for those patient enough to find them. Last, but certainly not least, The Bookhouse is a new addition to Reynolda Village. Unfortunately for my bank account, it is within walking distance of campus and is full of bestsellers and bookish knick-knacks. 
Parks and Hiking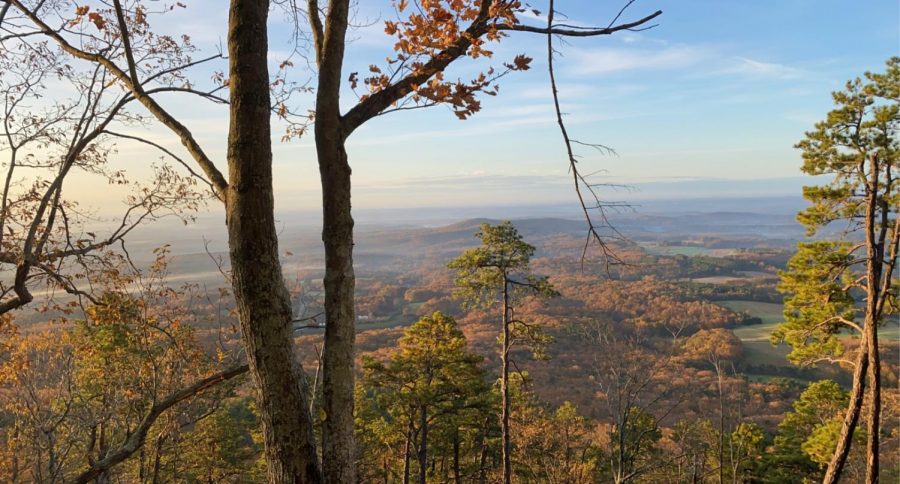 For those of you who gravitate toward Wake's Outdoor Pursuits or have a general love for the outdoors, Winston-Salem and the surrounding area have a lot to offer. A variety of trails surround Reynolda Village and Salem Lake — they are the perfect place to explore when being on campus becomes a little overwhelming. 
Tanglewood Park is another outdoor space that offers a variety of activities and community events. Toward the end of the fall semester, the park hosts an annual "Festival of Lights," which is a must-see. You may wait in line for two hours, but the brilliant lights accompanied by a radio station that plays classic holiday music is the perfect way to start the holiday season. If you happen to be in Winston-Salem during the summer, Cindy's Snow Creamery sits right outside Tanglewood Park and is the perfect snack for a hot day.
Pilot Mountain, Hanging Rock and Stone Mountain are among the best hiking spots within an hour's drive from campus — each with a unique view of the North Carolina landscape. I have distinct and special memories of each of these places, and I could not recommend them enough. 
North Carolina is truly a beautiful state with four mesmerizing seasons and stunning sunsets. My best friend is a self-named, professional sunset hunter and recommends Reynolda Village and Hanes Park. 
Downtown Winston-Salem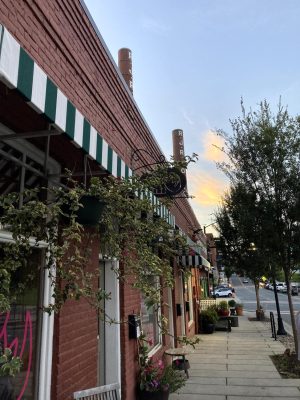 A lot of the places I have mentioned are located in downtown Winston-Salem. While it is a small city, it has a lot to offer. Whether you are looking for a weekend activity, a study space off-campus or incredible ice cream, downtown Winston-Salem has something for everyone. 
Fourth Street is my favorite street in the city. I often park my car near Krankies at the Innovation Quarter and make my way down to Bookmarks. It is a short 15-minute walk, but I stop at so many places that it takes me an hour to get to my destination. Some of my favorite stops include Design Archives, Tattoo Archive, Chill Nitro and Washington Perk. 
While I love ZSR Library as much as the next Wake Forest student, I rarely study on campus during finals season. The Forsyth County Public Library is my favorite study spot — it features a variety of seating options, plenty of outlets and stunning views of downtown Winston-Salem. 
Old Salem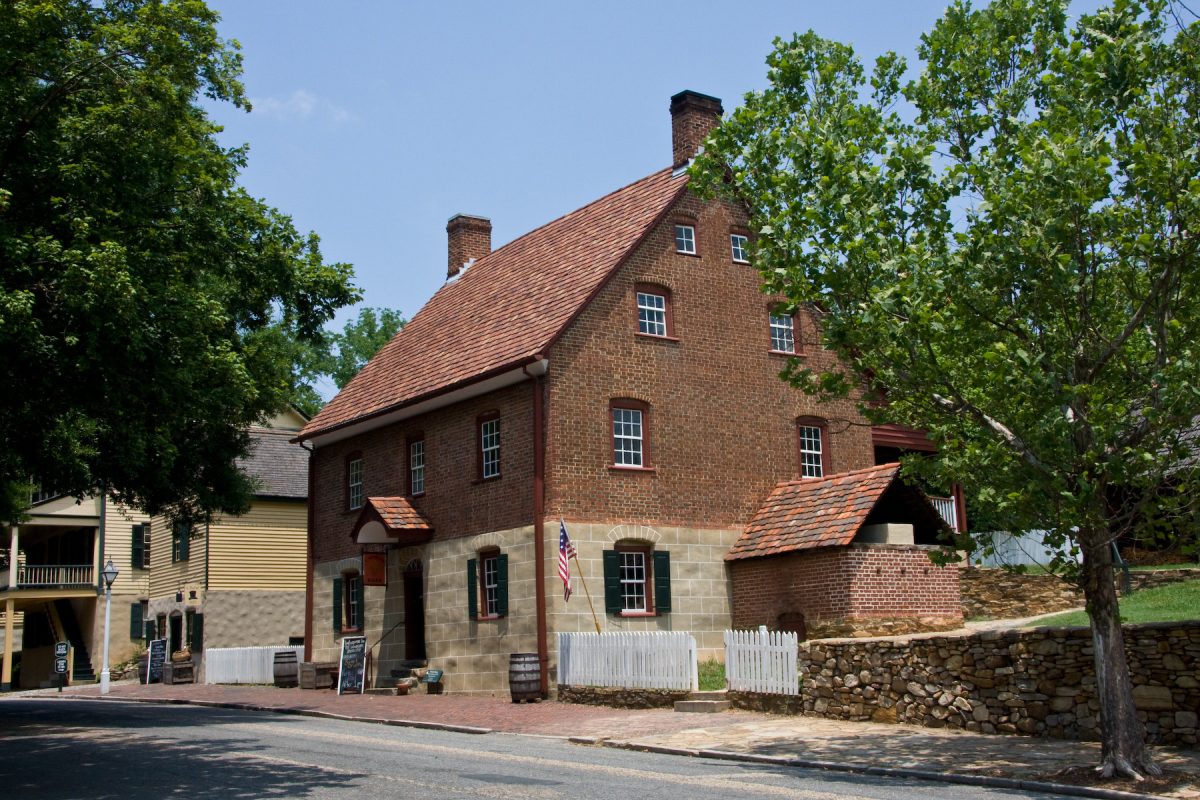 The historic district of Old Salem is one of Winston-Salem's most famous attractions. Home to Salem College and Salem Academy, this 18th-century site is full of historic buildings and gardens that are beautiful no matter the season. My favorite way to visit Old Salem is to grab coffee at Sayso Coffee, explore S. Main Street then wander back to my car via S Church Street.
Shopping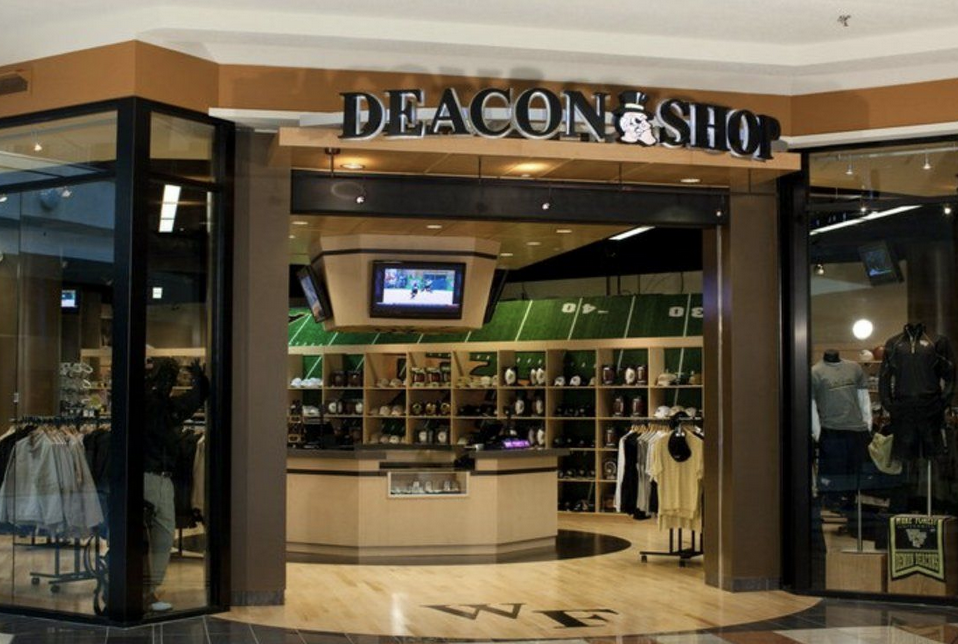 If you are like me, one of the best ways to spend a Saturday afternoon is shopping with friends. Hanes Mall is the center of shopping in Winston-Salem with shopping centers such as Thruway Plaza, Pavilions Shopping Center and Hanes Point Shopping Center surrounding it. 
If you prefer the thrift store to the mall, Winston-Salem also has a lot of options for you. Plato's Closet, Uptown Cheapskate and a plethora of Goodwill stores are among the variety of thrifting centers in Winston-Salem.