Sustainability might not be the first thing that comes to mind when you picture the arts scene in Winston-Salem. Although the city is officially dubbed the "City of Arts and Innovation," its environmentalist and art activist groups don't overlap often. However, a group of local sustainably-minded creatives are trying to change that. 
The Second Hand Art Collective (Art SHAC) is dedicated to repurposing gently used art supplies that would otherwise be thrown into a landfill. The Art SHAC is a new institution in Winston-Salem, operating for the past year and a half as a pop-up at popular events like Art Crush and the Ardmore Art Walk. The group recently acquired a meeting space in the historic neighborhood of Ardmore, which they hope will increase donations and community engagement.
Working as a non-profit and fully managed by volunteers, this collective of creatives not only sells the donated supplies back to the community at a low cost but also offers instructive classes utilizing the repurposed materials. Anyone is welcome to donate, including manufacturers and community members. 
Patty Pape, a local artist and the board chair of Art SHAC, is proud of the work the collective does to keep supplies out of landfills. 
Story continues below advertisement
"We weigh everything that comes in, so we can say we kept so many thousands of pounds out of the landfill, which is pretty important," Pape said. 
According to Pape, its volunteers have recorded over 6,000 pounds of materials being saved from the landfill in the short time the Art SHAC has been operating. Pape hopes that the collective can one day operate on a larger scale to maximize its impact.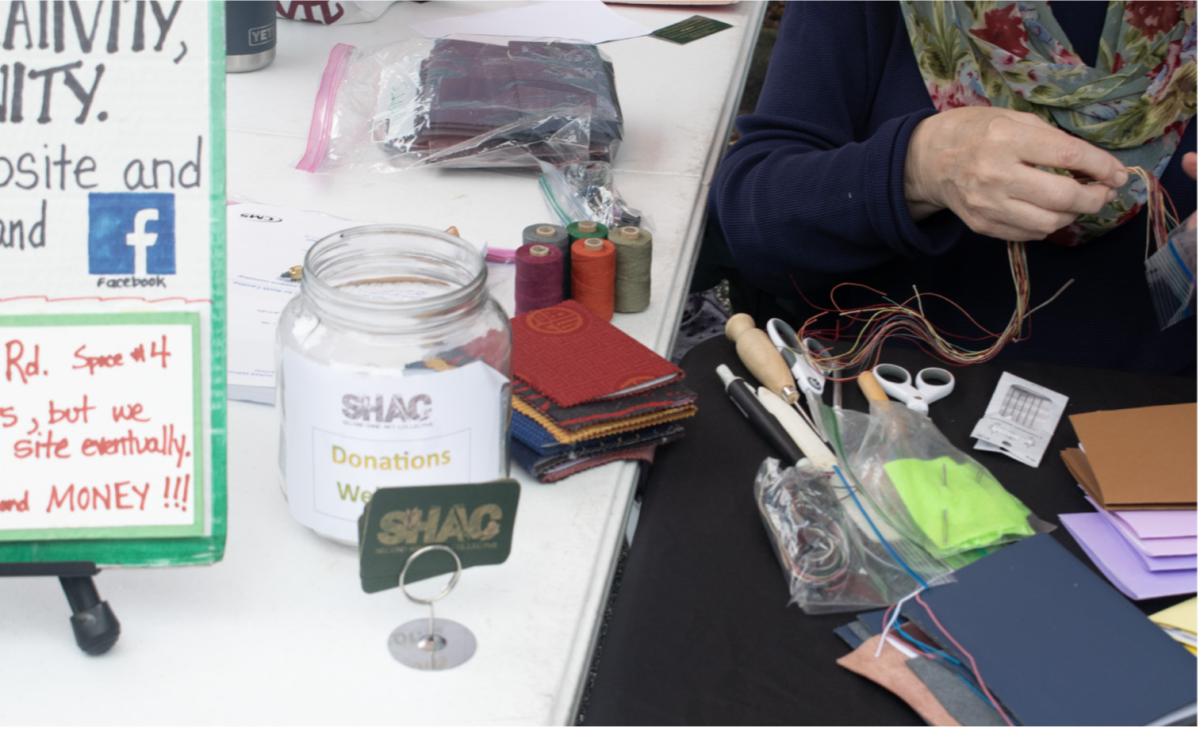 "We would like to see this be really big so that we can offer all these products to the public at lower prices and teach a lot of classes where we reuse the products that are donated," Pape said.
Jessica Tefft is another artist who volunteers with the group. She saw other reclaimed art supply stores, like Reconsidered Goods in Greensboro, and realized there was a need that needed to be filled in Winston-Salem. 
"I really wanted [Winston-Salem] to have a place that was more accessible and affordable for artists," Tefft said. The new space hopes to draw in more artists, creatives and volunteers, intending to ingrain sustainability into the robust Winston-Salem art ecosystem. To get involved with the Art SHAC, head to their grand opening on Nov. 11, in Space 4, 1622 S. Hawthorne Rd, Winston-Salem, 27103.