Deacon Profile: Wubetu Shimelash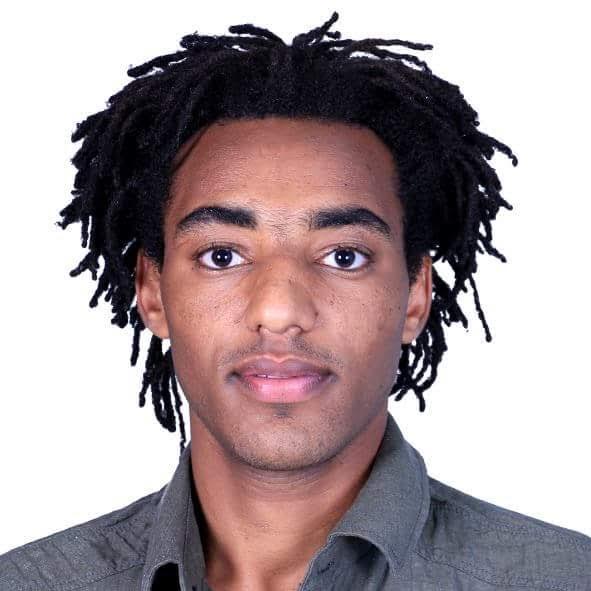 Wubetu Shimelash is a freshman originally from Ethiopia. He moved to the U.S. three years ago after an experience with Blake Mycoskie, the founder of Tom's Shoes, in his hometown.
Beyond his extraordinary schoolwork, he is a photographer, a videographer and enjoys acting. Shimelash hopes to share the lessons he has learned about the importance of education and motivation with children in Ethiopia and beyond.
How did you meet Blake Mycoskie, and how did you build your relationship?
We met seven years ago back in Ethiopia. He was visiting my school with his friend, and our relationship started when we played soccer together there. I wasn't planning on contacting him when he first gave me his business card because I didn't know what value a business card had at the time. A friend of mine told me that I could use a business card to contact him. He explained that I could send an e-mail to him and make a connection with him. I had never seen a computer or a phone, so I did not understand what the value of e-mail was. To me, the business card he handed to me was just a piece of paper with random numbers and letters on it.
What did you do after he gave you his business card?
Eventually my friend and I travelled 61 km to the only Internet café, which is still the only one that exists nearby. When we arrived there, there was no power. My friend said that there was no power, so we couldn't send the e-mail. I was mad because he never told me this; I didn't even know what power was. Eventually we tried it again because we had travelled all the way there, and I sent a simple message to Blake reminding him that we met in the mountains and played soccer together, and he responded right away.
He travels a lot and meets a lot of kids, but somehow he was able to respond to the e-mail right away. When I got the e-mail, I thought the kids in the internet café were the ones who had wrote the response because I was still having a hard time understanding how e-mail even works.
To this day has never given out his personal contact information to anyone but me. He told me he saw energy in me, and he thought that I would be a good person to help.
What happened after you contacted Mycoskie?
After Blake and I talked, he helped me contact his friend in Addis Ababa in Ethiopia. I lived there with his friend Surafel Sinegeorgis, an amazing man who treated me like family. He married a woman, Kat Davis from Illinois, and she also came to live with us. The three of us were a family together. I was doing well in my schoolwork, and she saw that I was interested in more opportunities in the West, so she helped me with the transition and information on the application to boarding school.
How did you eventually decide on Wake Forest?
I was looking at small colleges that had a small number of students because my high school was small, and I found that very helpful. Having the small classes helped me learn more and develop as a person, so I wanted that aspect in a college. I'm also interested in business, and we have a great program here.
But overall, the most important thing I noticed when I visited here was the people's welcoming spirit.
How do you stay connected to your roots while at Wake Forest?
When I visited in April, I saw all of the beautiful nature and fell in love it. Where I grew up, there was beautiful nature there. As a nature photographer, I really connected with it.
Since I was young, I usually write a poem or in my journal every night. I want to see the process of how I am growing and why I do what I do and if I'm happy. I think happiness helps me grow more. I usually sit in quiet, natural places to write in my journal, and here, I go to Reynolda Village for this time.
But my time here has been wonderful. I have friends from different countries and states and great relationships with my professors. What makes this place so special is not the place itself but the people in it. It feels more like a family, or like a home, than just a school.
What was the hardest part about transitioning from Ethiopia to America?
The transition of culture, not the language itself was the challenge. In Ethiopia, I worked as a tour guide in a national park where I had opportunities to communicate with so many people from different places. Then while I was living in Addis Ababa, Surafel created a system where I talked to Kat in English and she would talk to me in Amharic, and when there was misunderstanding Surafel would jump in and help out.
The transition in terms of culture, like how to behave and how to act was the real challenge. Living with Kat and Surafel helped because they would explain what we did in Ethiopia that we couldn't do in the U.S.
What is a lesson you learned from living in Ethiopia that you carry to your life here?
I lived in a cave taking care of animals when I was young. I wasn't living in a cave because we didn't have a home — we did. I was living in a cave because I was taking care of 200 sheep, and we were looking for good food for the animals. The communities that people live in run out of food, so the shepherds have to go to the forests to take care of the animals.
You bond with other shepherds who share and help you look after the sheep. I learned friendship and how to connect with other people here. You have to be really friendly and trust your friends. Every time I go back, all of my childhood memories come back to me.
How often do you return to Ethiopia?
I go back every summer to work with different organizations in Ethiopia. This year, I was working with different organizations but also working on a documentary.
Because of Blake's influence, I go back to apply entrepreneurship in education and try to solve problems. I get calls from different schools to go and share my experiences and to teach English. I have to ask some of the schools what it is that they really need and help them come up with a solution for it.
The need is not always English; it could be math or anything else. Once I find out the need that the school has, I contact different professors, professionals or organizations that can share information with the students in the schools. Seeing feedback from these schools has been really encouraging for me.
How does this encouragement show itself in other aspects of your life?
What helps me move forward is using every opportunity out there. Right now, I'm in 20 clubs. This is a lot of stress, and I'll have to narrow it down eventually, but I am trying to explore what is the best for me. I look for organizations that help me be creative, ones that give me joy and what skills and experiences I can learn from the activity.
That being said, I use that method in other decisions I make as well. My biggest fear in life is letting an opportunity go without even trying. I try to use every opportunity that is out there. When I first sent the email and found out Blake wanted to support me, I had no idea what was going to happen, but I took the opportunity anyway.