In Memoriam: Maggie O'Sullivan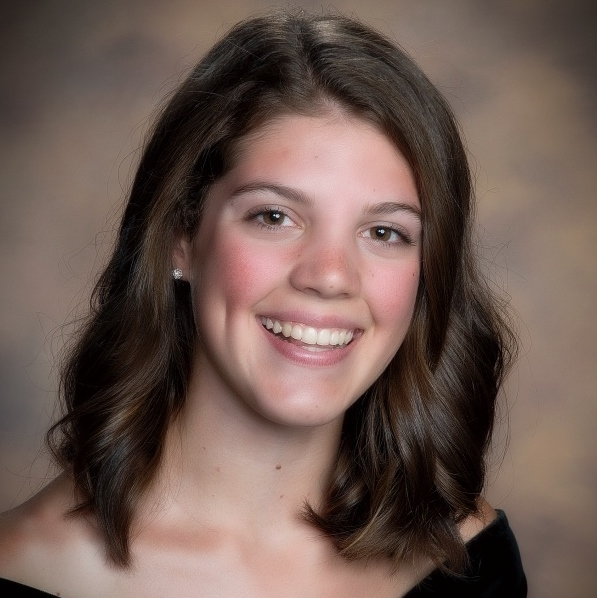 The Wake Forest community is grieving the loss of Maggie O'Sullivan, a freshman from Kennett Square, PA, who tragically passed away the evening of Friday, April 20, in her room in Johnson.
President Nathan O. Hatch announced her passing to the community via email early in the morning on Saturday, April 21.
"Maggie's passing is a loss for the entire Wake Forest community," Hatch wrote. "May her family and friends find comfort and support as they grieve her loss and remember her life."
Her death is unrelated to alcohol or to any form of self-harm, according to a student-wide email from the Office of Communications and External Relations. According to her official obituary on the Grieco Family Funeral Homes website, Maggie died due to complications from a flu-like virus.
Following her death, on Saturday afternoon the Counseling Center opened for drop-in visits and the Office of the Chaplain hosted a community gathering in Reynolda. President Hatch encouraged that community members seek help if they need and to support one another.
"Each of us is affected by loss in different ways and there is no right way to grieve," Hatch wrote. "I encourage you to take care of yourselves and your fellow Deacs during this difficult time."
On Wednesday, April 25, a memorial service was held in Wait Chapel to honor Maggie's life. Many students, faculty and administrators attended the service. In attendance were also members of Maggie's family, including her mother, father, brother and aunt.
Hatch opened the service, speaking on the impact that Maggie had on people and on the Wake Forest community.
"Her passing is a profound loss for all who knew her and all who never had the opportunity to meet her," he said.
Featuring prayers, songs, Psalm readings and personal orations, the memorial service was powerful and moving. All of the speakers focused on Maggie's personality and contributions to the community and to those she knew.
Maggie was a tremendous advocate for feminism and women's rights. During her time at Wake Forest, she had been training to become a PREPARE facilitator. In order to do so, Maggie was taking the required 300-level Women's, Gender, and Sexuality studies class with Stephanie Trilling, professor and assistant director of the Safe Office, who also spoke at the service.
A friend of Maggie's, upon ending her speech at the service, said "Rest in Power" instead of the typical "Rest in Peace," as a nod to Maggie's belief in feminism.
Further, Maggie had completed the formal recruitment process at the beginning of the semester and became a new member of the Alpha Delta Pi (ADPi) sorority.
"Maggie truly was a ray of sunshine," said Wake Forest's ADPi President and junior Elena Cage. "She brought happiness and positivity to everyone she knew. She embodied everything ADPi values, and then some. She inspired our members with her passion for feminism and taught us what it means to be powerful, strong women. Maggie is one of the best sisters our chapter has ever had and will ever have."
The sisters of ADPi have started a fundraiser on Facebook in Maggie's memory for the Ronald McDonald House of Winston-Salem, Inc. The sorority regularly partners with Ronald McDonald House for their philanthropy. In asking for donations and support, the description for the fundraiser addresses the community aspect that encompasses a sorority.
"Help show the strength of this sisterhood, and that it is not just four years, but truly for a lifetime," reads the description.
Those who wish to donate to Ronald McDonald House in Maggie's memory can visit the fundraiser page  on Facebook titled "In Memory of Maggie O'Sullivan — ADPi Alumnae for RMHC — Winston-Salem." As of 11:30 p.m. on April 25, $3,295 have been raised between 119 donors, surpassing the $500 goal.
In addition, in lieu of flowers, Maggie's family is asking people to contribute a donation to Kennett Friends of Music. These funds will go towards creating an annual award for a graduating senior at Kennett High School, where she graduated from.
This accolade will be named the Maggie O'Sullivan Ray of Light Award and will be given to a student who exemplified the same qualities as Maggie: love of life, friendship and ability to support others.
For those who wish to donate, checks can be made payable to Friends of Music and mailed to Kennett High School at 100 E. South Street, Kennett Square, PA 19348. Questions can be directed to Kristi Skross Morgan at [email protected]
Visitation with Maggie's family and friends will take place from 2:00 p.m. to 4:00 p.m. and from 7:00 p.m. to 9:00 p.m. on Sunday, April 29 at the Kuzo & Grieco Funeral Home, located at 250 W. State Street in Kennett Square, PA. Her mass of Christian Burial will be held at 11:00 a.m. on Monday, April 30 at St. Patrick Catholic Church, located at 212 Meredith Street in Kennett Square, PA.
Additionally, her parents will host a celebration of Maggie's life on Friday, June 15 at 4:00 p.m. in their home in Kennett Square. According to her online obituary, "If Maggie touched your life, you are welcome to join. Your stories are welcomed and encouraged."
At the memorial service on Wake Forest's campus, Maggie's close friend, freshman Jacks Kernohan, spoke on behalf of their friend group, opting to share memories that represented who Maggie was as a person instead of just describing her.
Kernohan discussed how Maggie's roommate, freshman Corbett Foster, grew from a person who loves their personal space to constantly craving Maggie's presence in their room in Johnson.
Kernohan also described a specific memory she shared with Maggie, in which the two were walking back to Johnson together. Maggie had been telling Kernohan how she loved holding hands with her friends back home and she immediately grabbed Kernohan's hand, holding it all the way back to Johnson.
"Maggie wasn't afraid to put herself out there," Kernohan said. "She was an endless source of comfort and she made sure you knew how much you meant to her."
Last to speak was Maggie's aunt, Jane O'Sullivan, a Wake Forest alumnus of the class of 1989.
Her aunt had been thrilled that her niece was coming to her alma mater. When she first heard the news, O'Sullivan had wished it had been at another university. As she further reflected, recognizing that it would've happened at any other university, she was glad it was in a supportive community such as that of Wake Forest.
"I will always have a Maggie-shaped hole in my heart and I know that Wake Forest has an equally large Maggie-shaped hole in its heart," she said. "We can never fill it, but we must try."