Cardinals Hold Off Deacs Late Rally In 62-59 Game
In a game that had everything from nearly two onside kick recoveries to 121 combined points, Wake Forest (5-1) suffered its first loss of the season to the Louisville Cardinals (4-2) at home.
It took 280 yards on special teams by Louisville, three turnovers by Wake Forest and a debatable onside kick call to end the Demon Deacons' undefeated streak in dramatic fashion.  
The Demon Deacons did not look like their usual selves, starting slow on all facets of the game. Their first three offensive possessions resulted in two punts and a fumble by running back Cade Carney, who had not had a fumble since 2016, coincidently against the Cardinals then as well. 
If Carney's fumble was not unusual enough, Wake Forest finding itself trailing 28-7 at the beginning of the second quarter certainly was. The Demon Deacons have not trailed an opponent since being down 35-31 in the season opener against Utah State, which they turned into a win. 
"We didn't start the way we needed to. We talked about starting fast, not turning the ball over, obviously, and special teams … we didn't show up [in those areas] to win an ACC football game. It took too long to lock-in, and the game got sloppy really quickly," said Wake Forest linebacker Justin Strnad.  
Louisville wreaked havoc on special teams against Wake Forest in the first half. The Cardinals' running back, Hassan Hall, returned a kickoff all the way from the Louisville end zone for a 100-yard touchdown. On the ensuing special teams play, Cardinals receiver Tutu Atwell returned a 50-yard punt to the Wake Forest 13-yard line. Louisville easily scored the touchdown four plays later. This amounted to a 14-point swing on special teams alone in less than five minutes.    
"We certainly did not come ready to play. We were flat and not focused. We were not taking care of the football," said Wake Forest Head Coach Dave Clawson. "I mean, their first 28 points were a short field on a fumble, a kickoff return and the ball on the 13-yard line after a punt return. That's 21 points. I looked up [and] they had 28 points and no yards."
Despite their early game miscues — and there were a lot of them — the Demon Deacons still managed to put together an impressive rally late in the fourth quarter behind an inspiring effort by backup QB Sam Hartman.  
Hartman first entered the game after starter Jamie Newman left the game with a left shoulder injury. Newman would eventually come back after being cleared by the x-ray but exited the game once again in the fourth quarter with the Deacs trailing by three possessions. 
Hartman then rechecked into the game. What followed was an incredible performance by the sophomore quarterback, who threw for 172 yards and had three total touchdowns to bring the Deacs from down 21 points in the fourth quarter to within three of tying the game.  
"I thought [Hartman] played great. To not step into a game until the sixth game of the year, in a situation like that, I thought he played great. He put the ball on the money, and he gave us a chance to win that football game," Clawson said. 
That chance came with 1:05 left in the fourth quarter with Wake Forest trailing by three points and with no timeouts left. The Deacs were going for their third onside kick of the game, having recovered their first.
Nick Sciba's kick bounced off the hands of a Louisville player and was subsequently kicked forward into a turmoil of black and white jerseys. At the heart of the scrum was running back Christian Beal-Smith, who thought he had secured the ball. 
"I knew I won the battle [for the ball]. The [referees] were just screaming 'Louisville ball, Louisville ball' and I was like, 'No, I'm not coming out without the ball.' I came out with it and handed it right to [the referee]," Beal-Smith said. 
Upon further review, it did seem that Beal-Smith was one of the first ones to get a clean hold of the ball. Yet, the referees did not think it was enough evidence to overturn the call. 
Louisville then kneeled a couple of times to secure their first win against a ranked team in 2019. Both teams combined for a total of 121 points, the second-highest mark in ACC history.
As for the Demon Deacons, uncharacteristic mistakes and defensive lapses repeated a trend of poor performances coming off a bye week. They are now 0-7 after bye weeks during the Clawson era. 
Wake Forest's late-game efforts and relentlessness should not go unnoticed either. In a game where they were unorganized and trailed by three possessions on four different occasions, the Demon Deacons kept playing and were one call away from possibly staying unbeaten. There is a lot to fix for next Saturday night's matchup against the Seminoles, but the talent and potential of the team that started the season 5-0 are still there.   
 The Demon Deacons (5-1) will now focus on their matchup against the Seminoles (3-3) on Saturday at 7:30 p.m. at BB&T Field. The game will be broadcast by the ACC Network. 
---
Video courtesy of Wake Forest Athletics
About the Contributor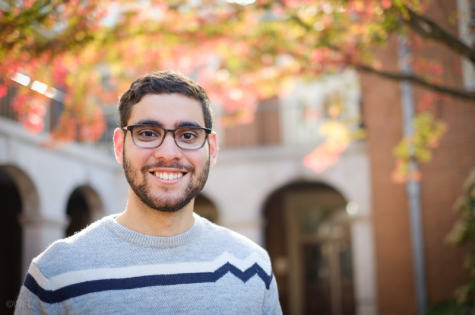 Rafael Lima, Senior Writer
Rafael is a senior from Natal, Brazil, who is majoring in Communication with minors in Journalism and Political Science. He is an avid sports fan, to the...