Women's tennis drops two road matches
The teams momentum slows after losses to two top-10 opponents
The Wake Forest women's tennis team faced two tough road losses to two top-10, ACC opponents last weekend. 
Wake Forest lost to No. 6 Duke on April 6 and No. 1 North Carolina on April 8, both games ending in a score of 4-0. The Demon Deacons were coming off two consecutive wins on April 2 against No. 28 Syracuse and unranked Elon. 
While the results were not what the team had hoped for, the Demon Deacons are keeping their heads held high as the final three matches of the regular season approach.
"Hopefully the weather will improve, and we'll play the rest of the year outdoors where we are definitely more comfortable," head coach Jeff Wyshner said after the loss against North Carolina.
In Durham, No. 24 Wake Forest dropped the doubles point against Duke after the second and third teams lost their matches 0-6 and 4-6, respectively. Graduate Anna Brylin and junior Brooke Killingsworth, who play at the No. 1 doubles spot and are the No. 23-ranked doubles team, left their match unfinished at 5-5.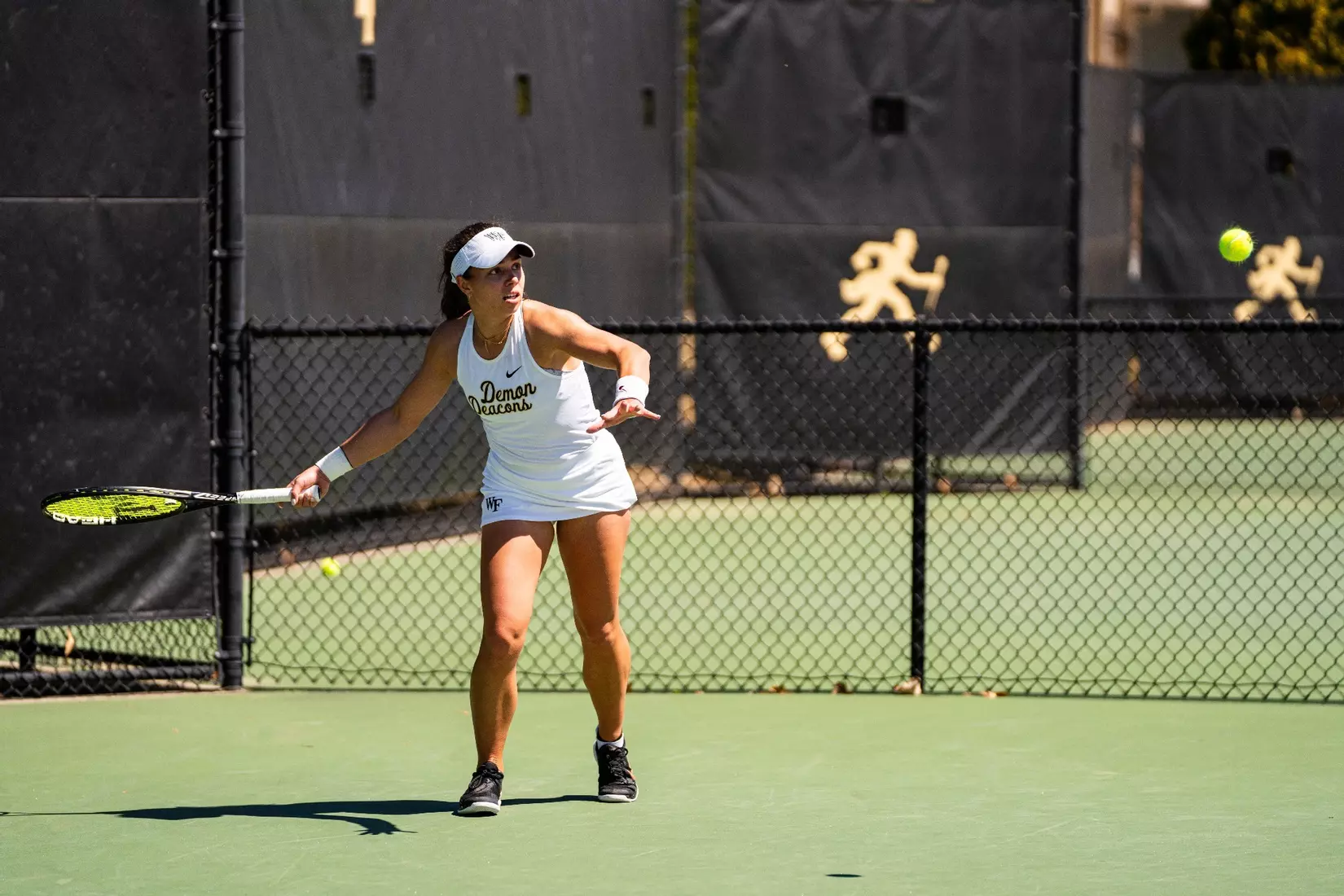 More upsetting news came for the Demon Deacons when junior Cassie Wooten, senior Maddie Lynch and freshman Whitley Pate each lost their singles matches against their Blue Devil opponents. 
Two days later, Wake Forest hoped to turn its luck around against the top-ranked team in the nation in Chapel Hill. 
Brylin and Killingsworth had an impressive doubles performance, as they defeated their No. 22 UNC doubles opponents 6-2. Unfortunately for the Demon Deacons, the second and third doubles teams dropped their matches against the Tar Heels.
Freshman Jingyi Li, Brylin and Lynch then lost their singles matches in straight sets, allowing UNC to take the win on its home court.
"Brooke [Killingsworth] and Anna [Brylin] played a great doubles match, which should really help them make NCAA's, and we had some strong play at times in singles," Wyshner said.
While the Demon Deacons had wanted to upset these two North Carolina opponents, the team still has a chance to finish the season strong with a few more matches at home.
Wake Forest plays ACC opponent Virginia Tech on Friday, April 14. On Sunday, April 16, the team has a double-header against ACC opponent Virginia and out-of-conference opponent North Carolina A&T.