With 46 home matchups across seven fall sports, there are plenty of opportunities to cheer on your Demon Deacons. Director of Athletics John Currie would probably challenge you to go to every single one of them, but we know just how colorful your Google Calendar will be over these next few months. However, there are a few dates you should keep free. 
Whether they are rematches from years past, a clash of two titans or a chance for history, these are the must-see matchups that you can attend. And remember, all tickets are free for students through the Screamin' Demon Rewards app, where you can exchange attendance points for prizes. Here are the best chances to catch the best of each fall sport in action: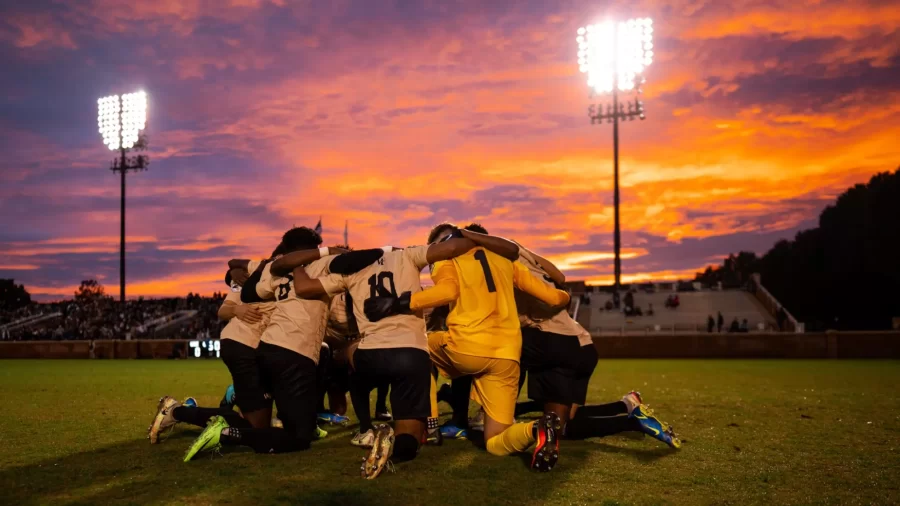 MEN'S SOCCER — Sept. 16 vs. Syracuse
Since Syracuse joined the ACC in 2013, the Wake Forest-Syracuse men's soccer series has never seen a home team be defeated. Last year in New York, the Orange blanked the Demon Deacons two goals to none, continuing the streak. Are there any guesses as to where the two squads play this year?
Story continues below advertisement
Wake Forest is looking to take down the reigning national champions, and preseason No. 1-ranked team when Syracuse comes down to Winston-Salem on Sept. 16. Syracuse lost 15 players who were a part of last year's team, including nine who played in the championship game; whereas, the Demon Deacons only lost five players from the 2022 roster. This Saturday-night matchup between two of the best teams in the nation will be electric both on the field and in the stands.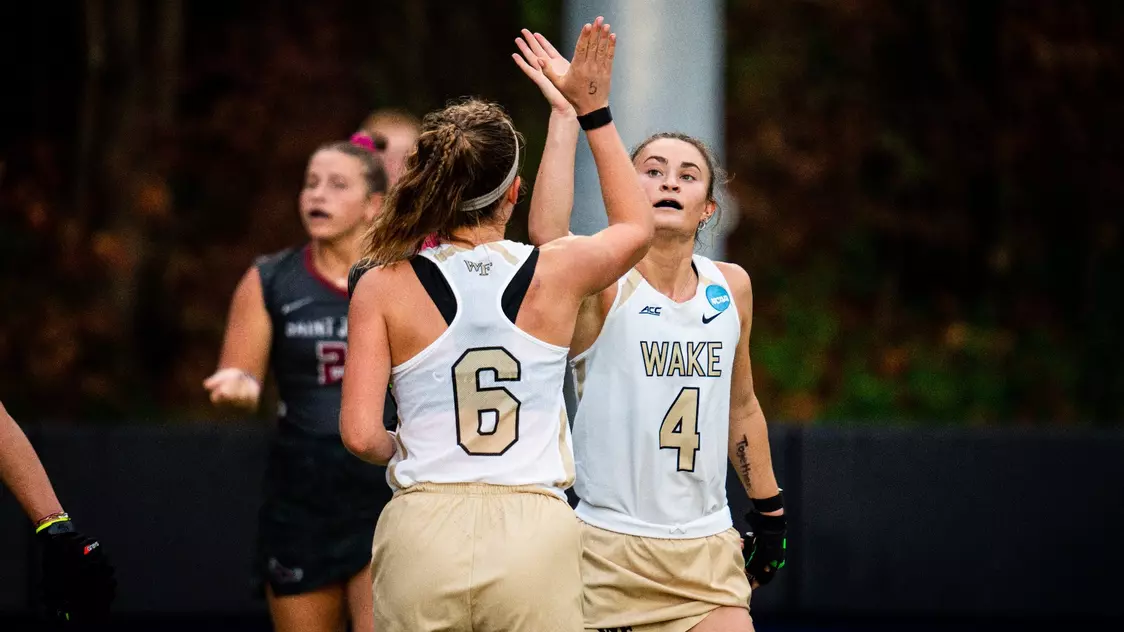 FIELD HOCKEY — Sept. 22 vs. UNC
For four of the previous five years, the UNC field hockey team was one of the best, if not the best, field hockey teams in the world. This was in large part due to five-time ACC Player of the Year, midfielder Erin Matson, who is now the Tar Heels' head coach. The Demon Deacons have not been able to beat UNC since Matson joined the program, but could this year be a different story?
Wake Forest lost 4-1 to UNC on Aug. 18 in an exhibition match, but the No. 12-ranked team was able to hold their own against the No. 1-ranked team. The next time the two squads face off, the Demon Deacons will have played six games, including four straight at Kentner Stadium, which should get the team into a mid-season rhythm that was lacking in the last match-up. Regardless of which school ends up on top, diehard and fair-weather fans will witness a high level of field hockey.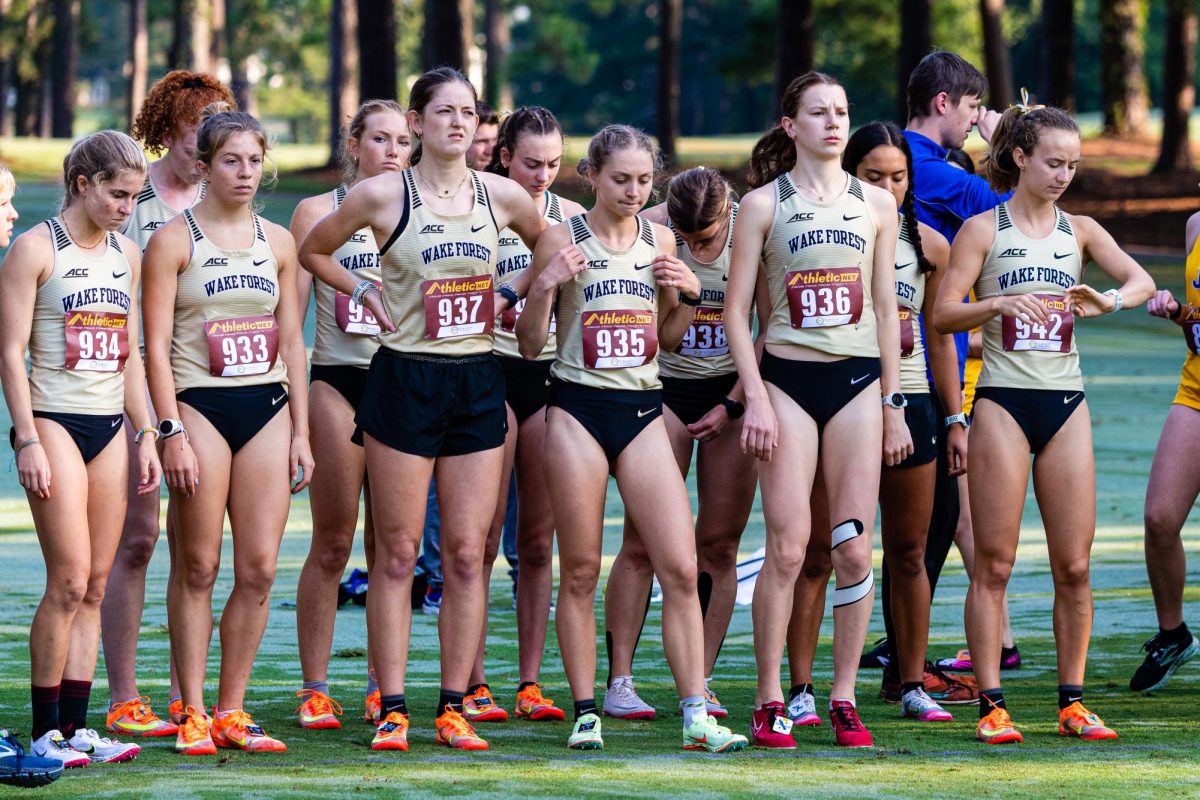 CROSS COUNTRY — Sept. 23 (Men's) & Oct. 13 (Women's) @ Virginia
Unless you decide to wake up at the crack of dawn and watch practice at Salem Lake, you will not see either the men's or women's cross country teams run in Winston-Salem. And, truthfully, this isn't even the closest meet to the Wake Forest campus, those are in Greensboro (Sept. 1), Boone (Sept. 15) and Charlotte (Oct. 6). The Panorama Farms Cross Country course may be three-and-a-half hours away, far from a traditional home course designation, but based on the Demon Deacons recent performances there, it might as well be. 
In 2022, Wake Forest had two meets at the UVA-adjacent course, both in October. The first meet, the Panorama Farms XC23 Invitational, saw the men's team take home first place and the women's team finish in fifth place, their highest mark all season. This was also the men's team's highest finish until winning the ACC Championship two weeks later on the exact same course. Wake Forest has two meets set in stone in Charlottesville, Va. already — Sept. 23 for the men's team and Oct. 13 for the women's team, but a third meet — the NCAA Championships — is likely in the works.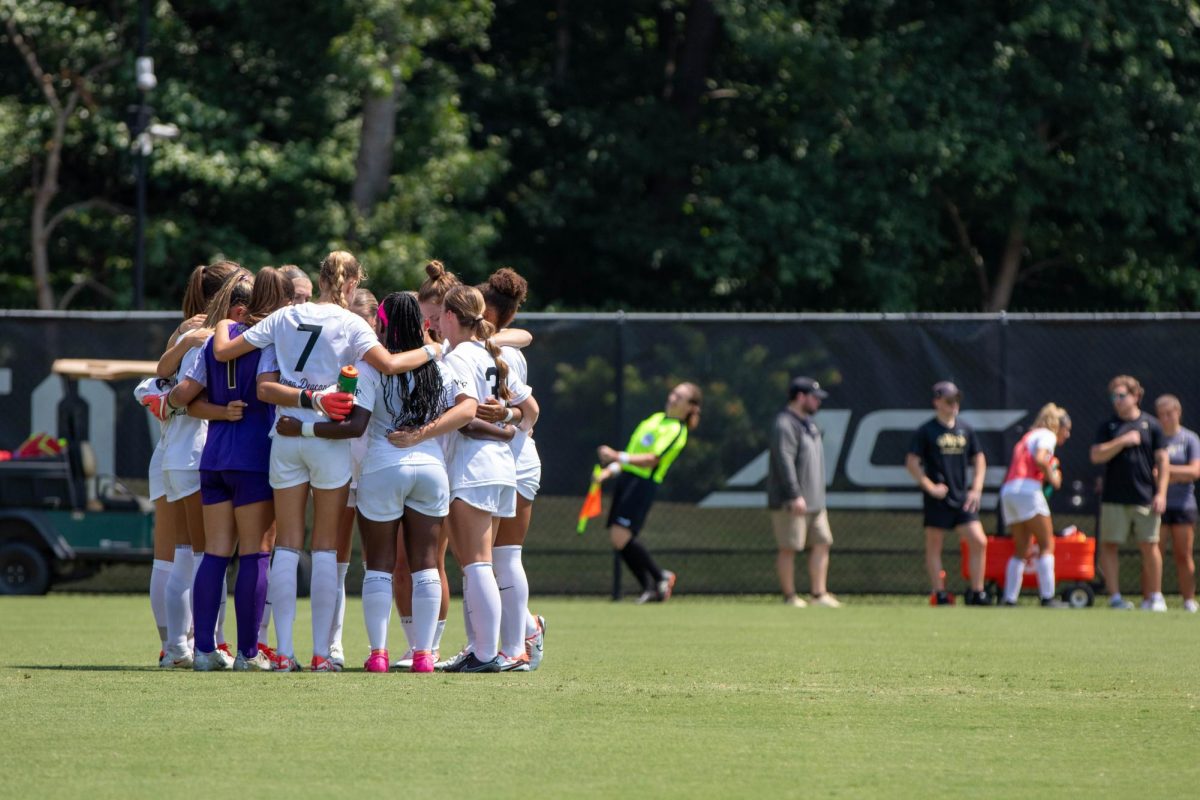 WOMEN'S SOCCER — Oct. 13 vs. UNC
The women's soccer team is looking to qualify for their third-straight NCAA Tournament, and based on how they have done so far (3-0-1 at the time of publication), the Demon Deacons have a pretty good shot. One of the key games at the end of the stretch that will impact ACC Tournament seeding is the home match against No. 3-ranked UNC. 
Not only will this be a match between in-state conference rivals with major postseason implications, but for at least one player on the pitch, it will be a little personal. Junior forward Emily Murphy transferred to Wake Forest this offseason after two years in Chapel Hill, where she started 17 games, scored 10 goals and contributed 10 assists. If winning for Murphy isn't motivation enough, the Demon Deacons will be trying to avenge last season's one-goal heartbreaker.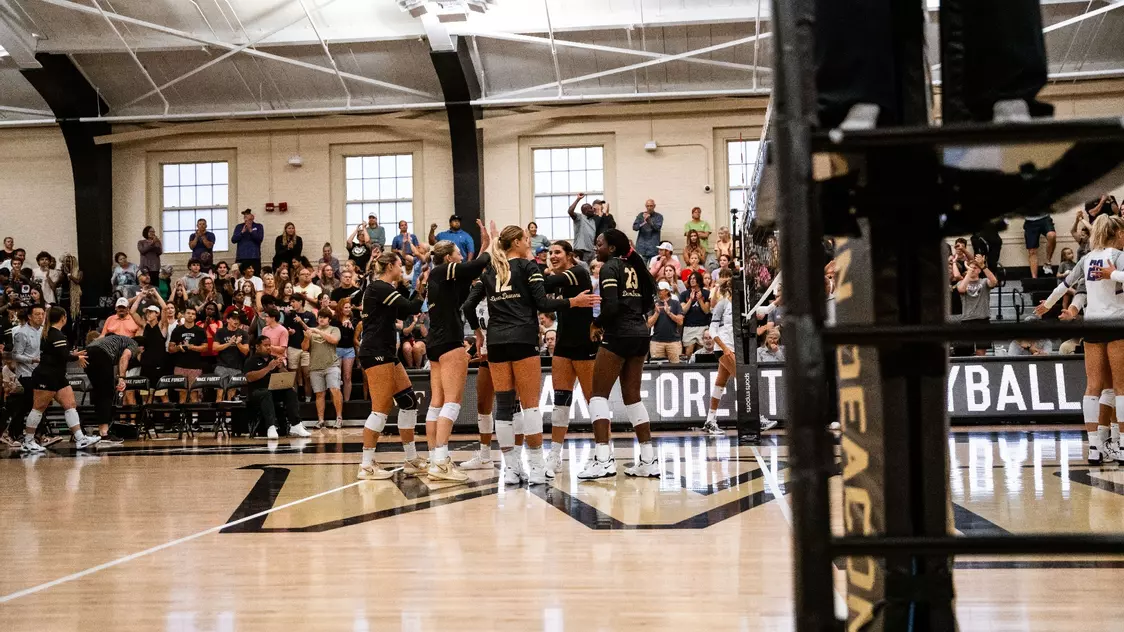 VOLLEYBALL — Oct. 20 vs. Louisville
The last time Wake Forest beat Louisville in volleyball, most of the current team members were in middle school or had just graduated from it. Since then Louisville has spent a bunch of time ranked (No. 4 in 2023), but the young Demon Deacon team is hoping to play upset come that Friday evening. 
Wake Forest is returning most of its starters from the previous season, including ACC Freshman of the Year Emma Farrell. With a year of collegiate volleyball under many impact players' belts, head coach Randi Smart is "excited to keep building" on the 2022 season that saw the Demon Deacons earn a National Invitational Volleyball Championship tournament bid. Smart told GoDeacs.com that a packed Reynolds Gymnasium can act as a "seventh player," something often needed for a momentum-driven sport.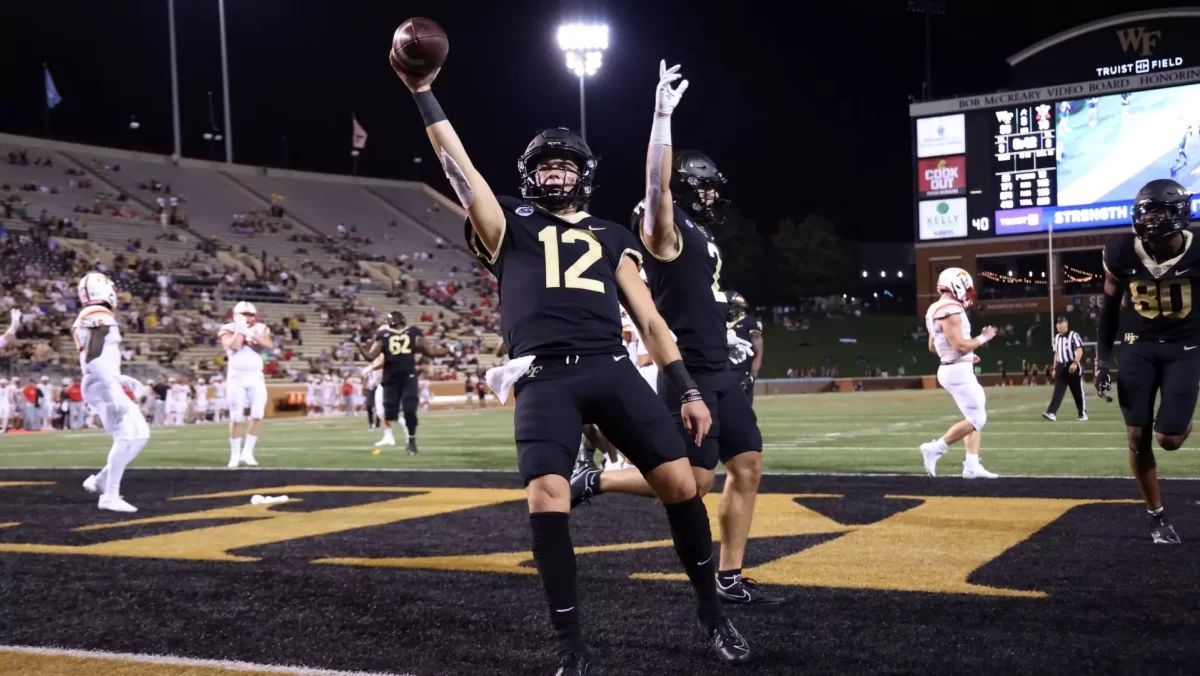 FOOTBALL — Oct. 28 vs. Florida State
Wake Forest's 2023 away schedule is a gauntlet to say the least — at Clemson in Death Valley, at Virginia Tech in loud Lane Stadium, at Notre Dame in November, at Syracuse in the cavernous Carrier Dome. Their home schedule isn't much easier, but a sold-out Allegacy Federal Credit Union stadium could wind up working in the Demon Deacons' favor. Especially when No. 8 Florida State comes up to Winston-Salem at the end of October. 
Wake Forest has won three straight games against the Seminoles and is aiming for a fourth after last season's comeback victory in Tallahassee. Although it is all dependent on prior outcomes, it is highly likely that the ACC showdown will be a primetime national matchup. Wake Forest's defense will be tasked with stopping the electric offensive trio of quarterback Jordan Travis, running back Trey Benson and wideout Johnny Wilson. The Demon Deacons cannot be spooked by defensive end and future top-10 NFL draft pick Jared Verse or cornerback Fentrell Cypress II, but maybe Dave Clawson has a few tricks up his sleeve on the way to the ultimate treat — a win.