Many college students have moments that define their college experience. In four years, you may reflect on your time at Wake Forest and recall social, academic and personal experiences that shaped the person you are today. While each person has a unique Wake Forest journey, our campus is collectively impacted by the events that we share.
Wake Forest is busy — classes, activities and events are held daily. Sometimes it may seem like "news" is happening every day, shaping and altering our campus. However, there are a few moments that stand out. Here are the stories that defined the 2022-2023 academic year.
Aug. 15, 2022 – New Road Names 
The City of Winston-Salem approved Wake Forest's request to rename four roads after trailblazing professors: Dolly McPherson, Herman Eure, Elizabeth Phillips and Marge Crisp. This renaming resulted from efforts to remove the name of enslaver and former Wake Forest President Washington Wingate from campus. 
Story continues below advertisement
Sept. 7, 2022 – University disables COVID-19 Dashboard  
Despite lingering COVID-19 cases, the university disabled the COVID-19 dashboard in an effort to shift the COVID-19 response from pandemic response to endemic response. 
Sept. 12, 2022 –  Wake Forward Letter
The university sent an email to the Wake Forest community on May 5, 2022, explaining compensation updates for faculty and staff. The email stated that these changes only applied to those who are directly hired by Wake Forest, which does not include contract workers who are employed by companies such as Aramark and the Budd Group. Wake Forward, a progressive faculty group, sent a letter to the administrators in response, requesting that the university review the working conditions of contract workers and ensure they made at least a living wage. This letter gathered 159 signatures from Wake Forest faculty, students and staff.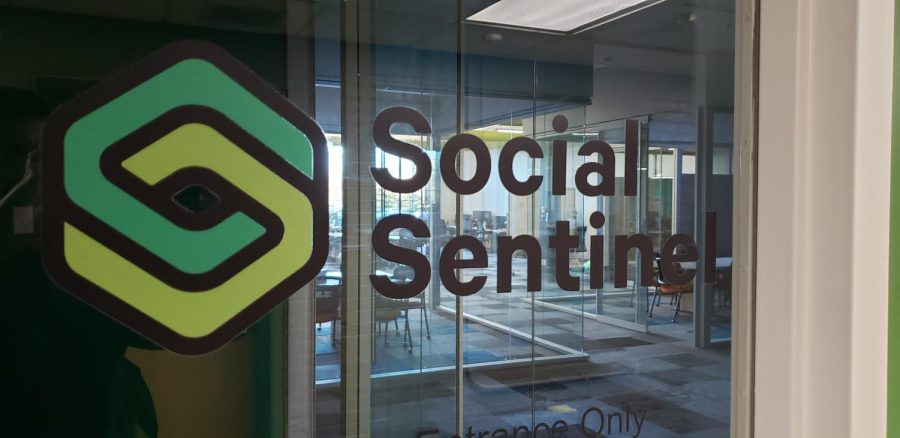 Oct. 6, 2022 – Social Media Monitoring 
Wake Forest confirmed that it is one of 37 colleges to have used Social Sentinel — a "threat detection" service that uses AI technology to monitor student social media. 
Oct. 27, 2022 — Trespassing 
An individual who approached mainly female Wake Forest students on campus and in the surrounding area was charged with trespassing on campus. According to Wake Forest Police Department Major Jamie Herring, this individual briefly worked for campus dining.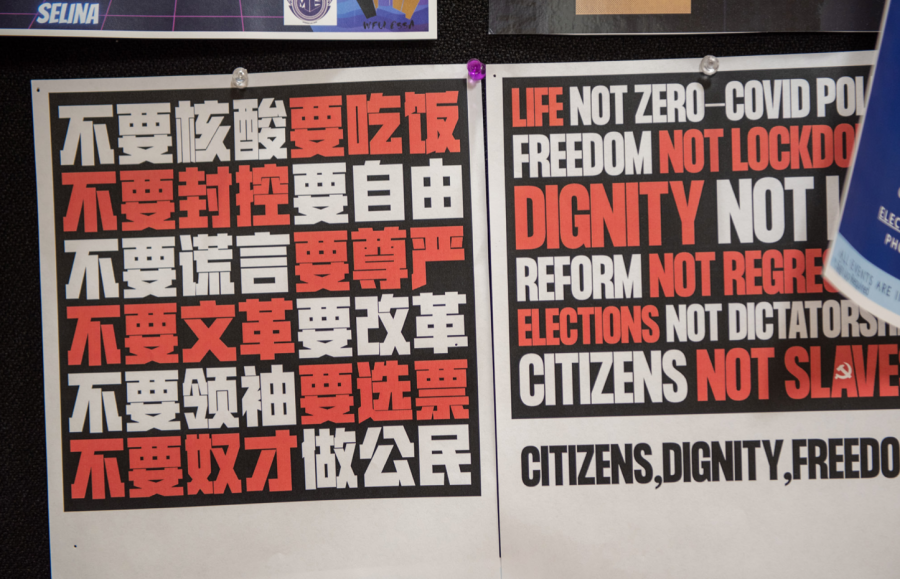 Nov. 3, 2022 – Protest Posters 
Chinese international students hung posters in multiple campus buildings, protesting the Chinese government and Chinese President Xi Jinping. These posters were hung in response to China's 20th National Congress of the Chinese Communist Party (CCP) in Beijing, which elected Xi to a third term. Posters in support of Xi and China's zero-COVID policy were also posted around campus. 
Nov. 14, 2022 – Campus Climate Survey Data 
Data from Wake Forest's first Campus Climate Survey was released, disclosing that 55% of the survey sample reported experiencing at least one incident of sexual misconduct. 
Jan. 9, 2023 – NPHC Expansion
Wake Forest's National Pan-Hellenic Council opened an application for national NPHC organizations that did not currently have a Wake Forest chapter to apply. Wake Forest's NPHC was looking for a historically African American fraternity or sorority as well as a multicultural organization to join the university's council. 
Feb. 2023 – Omaar Hena 
Students received an email stating that English professor Dr. Omaar Hena was put on a leave of absence. The email did not disclose why Hena was placed on leave. Earlier in the month, posts on the anonymous social media app Fizz began to circulate regarding "photos and videos Hena posted of himself on Instagram and Reddit, which ranged from sexually suggestive to pornographic."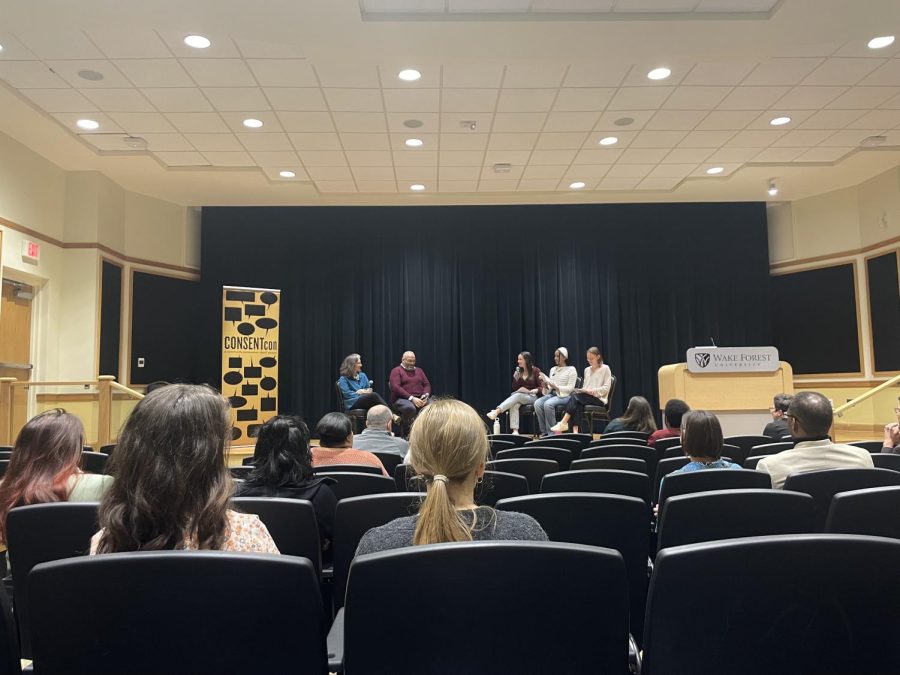 Feb. 17, 2023 – ConsentCon
Approximately 159 Wake Forest community members attended the university's first annual ConsentCon — a workshop-based event discussing sexual assault prevention and consent. 
March 2, 2023 – ChatGPT
Students and professors discuss the use of ChatGPT — an artificial intelligence program that uses "existing web data to generate human-like feedback" — in an academic setting.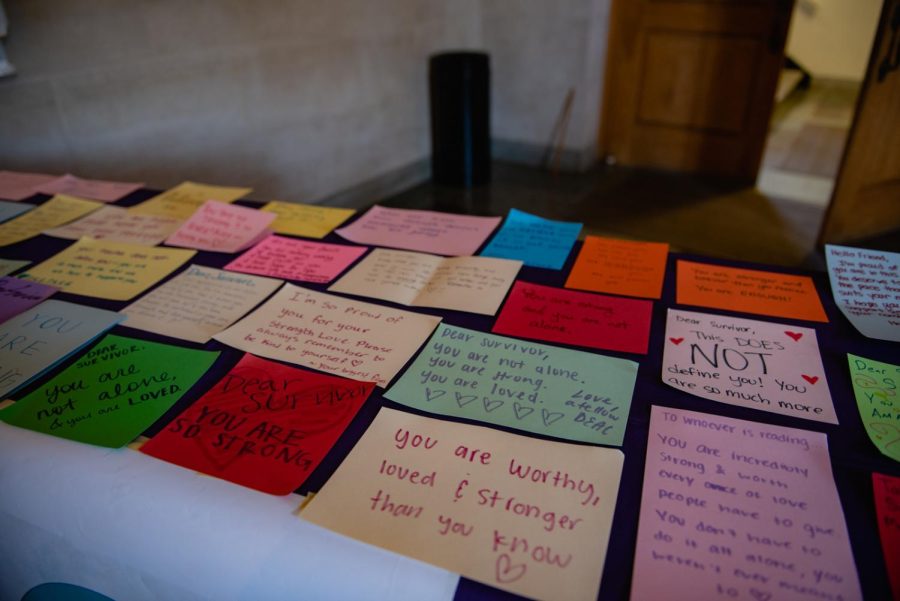 March 29, 2023 – Speak Out
The Safe Office Crew hosted its 29th annual Speak Out event. Students gathered in Wait Chapel to honor sexual assault survivors. 
June 30, 2023 – TimelyCare
Wake Forest's University Counseling Center reallocated funds to hire in-person providers after discontinuing its partnership with  online therapy service TimelyCare. 
June 29, 2023 – Affirmative Action
The U.S. Supreme Court ruled that affirmative action is unconstitutional. However, the Supreme Court left in place "race-conscious admissions at armed service academies and did not entirely outlaw the consideration of an applicant's background." 
Aug. 3, 2023 — Non-Binding Early Action 
Wake Forest announced a non-binding early action option for first-generation undergraduate applicants. This application will launch this fall and allow first-generation students to apply to Wake Forest by Nov. 15 and hear back by Jan. 15, all while retaining their ability to consider other schools.
The Old Gold & Black remains committed to reporting stories that shape Wake Forest and its community. We hope that you will follow our coverage during your four years at Wake Forest.